Veggie Desserts is a vegetarian and vegan food blog that was started in 2013 by Kate Hackworthy and currently has over 750 recipes, roundups, and cooking information pages. This is the place to Find Vegetarian Recipes!
Kate Hackworthy is a former food magazine columnist and author of two books including the Veggie Desserts cookbook.
This multi-award-winning blog has been widely featured in the international press, from the Globe and Mail and The Sunday Telegraph to Marie Claire magazine and the Seattle Times.
Check out my Amazon Author Page.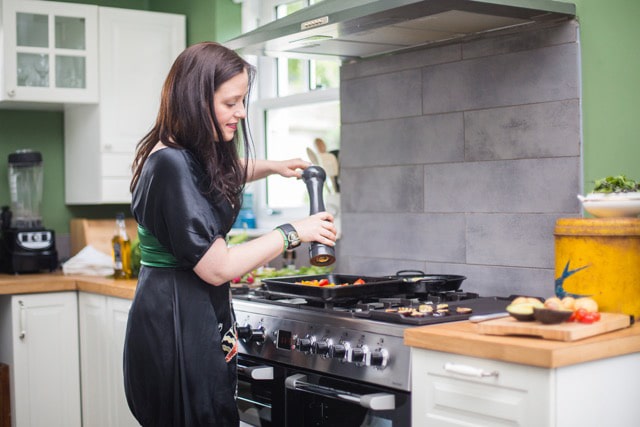 About me
Hi, I'm Kate, a Canadian-born food blogger, magazine columnist, and vegetarian/vegan cookery writer. I'm unashamedly obsessed with vegetables, whether they're in my breakfast, lunch, dinner, or dessert.
I love to hear from PRs and brands that are relevant to my readers. Please contact me on [email protected]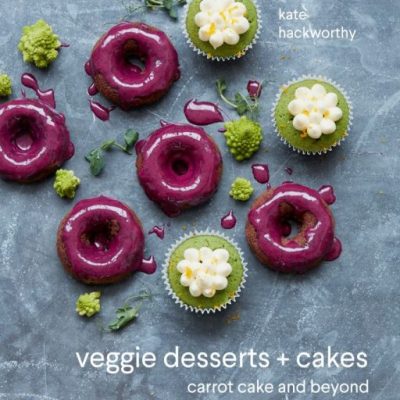 Veggie Desserts and Cakes Cookbook
I'm delighted to announce that my first cookbook, Veggie Desserts +Cakes, has been released by Pavilion Books.
Order Veggie Desserts + Cakes on Amazon.

Awards
Top 10 Vuelio Best Food Blogs (2019)
Top 10 Family Food Blog (ranked #3) - Flea Ents Tots100 (2018)
Winner - Best Food Blog - BOOM Soil Association Awards (2017)
Top 10 Vuelio Best Food Blog (2018)
Shortlist - BIBs Brilliance in Blogging Awards Best Food Blog (2016)
Winner - Best UK Food Blog (UK National Blog Awards 2015)
Finalist - Food Magazine Awards (2015)
Top Sante Magazine Bloggers of the Year (2014)
Jamie Oliver Blog of the Month (2014)
Shortlist - BIBs Brilliance in Blogging Awards (2014)
Press
See my press page for more information.