This chocolate beetroot cake is rich and moist. The beetroot gives it a beautiful subtle earthiness and faintly red colour.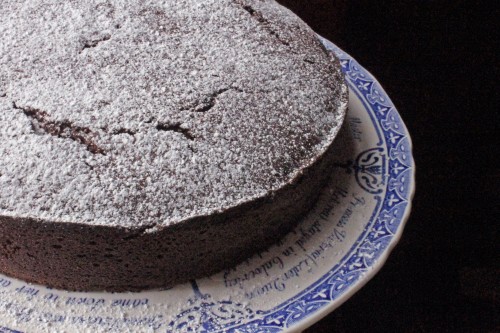 This cake is fabulously rich and moist and the recipe has never failed me. Chocolate and beetroot seem to be one of the more mainstream veggie dessert combinations, and it is usually what I choose for my more apprehensive veggie dessert recipients. Converts, all of them, I tell ya.
You can't taste the beetroot at all, but it gives a nice texture and makes the cake last ages. I made it four days ago as part of my son's third birthday cake (layered over chocolate and squash cake) and I just had a piece and it is still nice and fresh tasting.
Get the recipe for Chocolate Beetroot Cake:
Chocolate Beetroot Cake
Author:
Kate @ Veggie Desserts
Ingredients
300g (10.5 oz) cooked beetroot (vacuum packed without vinegar is easiest)
125g (1 stick) butter, softened, plus extra for greasing
200g (1 cup) caster sugar
3 large free-range eggs
1 tsp vanilla extract
200g (1⅔ cups) plain (all-purpose) flour
75g (1/2 cup) unsweetened cocoa powder
2 tsp baking powder
¼ tsp salt
Instructions
Preheat the oven to 180C. Lightly grease a 9" round cake tin.
Puree the drained beetroot in a food processor.
In a large bowl, cream together the butter, sugar and eggs until light, fluffy and smooth. Add the beetroot and vanilla and mix well.
In another bowl, sift together the flour, cocoa, baking powder and salt.
Add the dry ingredients to the beetroot mixture and mix well.
Pour the batter into the prepared cake tin and bake for approximately 50 minutes or until an inserted skewer comes out clean.
Cool in the tin for 15 minutes and then turn out onto a wire rack to cool completely.
Looking for more desserts with beetroot? Try these: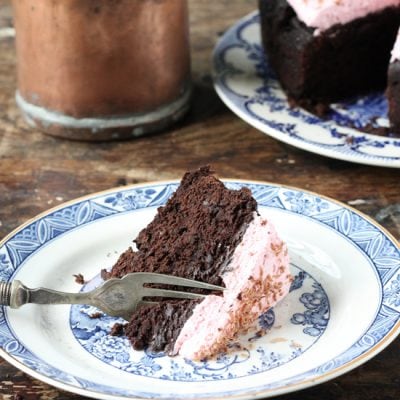 Slow Cooker Beet Chocolate Cake with Beet and Vanilla Topping

Beet Nut Butter Cups (vegan)

Beetroot Raspberry Chia Jam, vegan

Beetroot Chocolate Protein Balls