Here's my Camp Bestival packing list to save you forgetting any family camping essentials. This is what we brought, used, loved and wish we had left at home.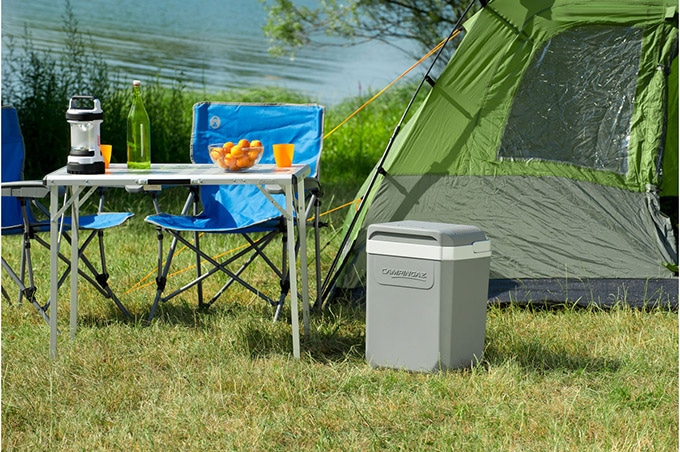 First published July 2017. Updated July 2018.
Festival Camping Checklist
For the past two years we've gone to Camp Bestival and we had the most AMAZING time.
Camp Bestival is a massive family-orientated festival that lets parents party alongside their kids. We all danced to headliners like FatboySlim, watched circus performances, ate wonderful food, did crafts together, went on rides and wandered about having an all-around brilliant time.
We hadn't taken the kids (aged 4 and 6) camping before our first trip, so we weren't entirely sure what to pack. One thing's for certain, deciding what to pack when you're taking kids is a world away from packing for a festival with only adults.
I remember heading to Glastonbury with my now husband and all we took was a tent, two sleeping bags, a change of clothes, toothbrushes and loads of booze. With no pillows, air mattresses or blankets, we were cold and very uncomfortable.
This time, we knew we had to pack a lot more to make sure that the kids were happy and that we all slept well. It's a bit of a hike from the car park at Camp Bestival to the campsite. However, once you're set up you don't have to do it again for a few days, so I say take everything that you might need!
Read my Camp Bestival Review (2016), Camp Bestival Review (2017), Camp Bestival Review 2018
Here's our Camp Bestival Packing List for our family of four with kids (aged 4 and 6):
Camp Bestival Packing List: SLEEPING
Tent - we bought a Eurohike Rydale 500 from Millets and it was perfect. It had good head height so we could stand, easy to set up and had a large living space. Next year we might go for an even bigger one so we have a little more space for all of our belongings.
2 x adult sleeping bags
2 x kids sleeping bags - we had Vango Starwalker kids sleeping bags and they were fantastic. They're animal designs and the bottoms zip off so the kids could walk around in them on the cooler evenings. We loved them.
1 x double air mattress
2 x single air mattress
Battery-operated air pump (a manual one will drive you mad pumping it by foot!)
4 x pillows
1 x large spare blanket
ear plugs for adults
2 x ear defenders for the kids (they were perfect at night to let the kids fall asleep without noise, as well as while we were watching music in the tents and on stages.)
Camp Bestival Packing List: EATING
Stove and 2-3 gas canisters
Cookset with pots and a frying pan
Cutlery set
Tin opener
Sharp knife
Wooden Spoon
Flipper
Kettle
4 x mugs, bowls and plates
washing up bowl
sponges
tea towel
small washing up liquid
5 pegs (for drying towels, closing food packets etc...)
Water container (we had bought a new collapsible plastic one from Halfords and HATED it. There was a terrible plastic taste that we couldn't rinse it out. A large water container would have been better. There are water taps around so it is easy to keep refilling).
Day reusable water bottles to carry on the festival site (no glass allowed).
Table and bench set (We loved our Coleman 4 person bench set. It meant that meals in the tent felt a bit more civilised and the kids could sit at it and do crafts or colour.)
Kitchen roll or paper napkins
Cooler bag or cooler
Veg peeler
Small bin bags
Black bin bags
Ice packs and pre-frozen juices, water and milk
Cleaning wipes
A few extra ziplock bags (useful for decanting day snacks into).
Small packets of kleenex rather than loo roll as they're more discrete and easier to carry around (though there was usually loo roll in the portable toilets).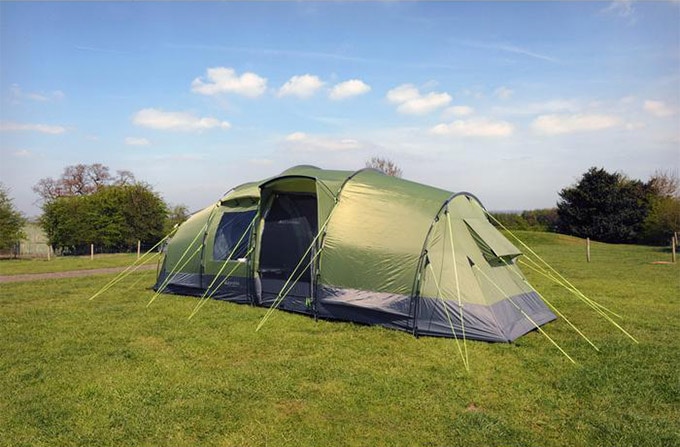 Family Festival Essentials
Tent
Mallet
Folding chairs
Windbreak (perhaps not an essential, but the tents aren't too close together so you can stake out a little are for yourselves and keep the kids corralled).
Trolley (if you have kids under about 7, you will love these. If your kids are older you will hate having your shins bumped by the hundreds of them across the site. We didn't use it in the day, but loved being able to tuck the kids up in their sleeping bags and ear defenders in the trolley at night so we could wheel them around as they slept and we had a few drinks and listened to bands).
Waterproof-backed picnic blanket
Day rucksack
Battery-operated travel clock (you'll want to conserve phone battery power and not use it as a clock)
Small first aid kit (keep it minimal; there is a pharmacy on site).
2 x large plastic boxes for food, essentials (easier than lots of bags to check through)
2 x lanterns (one in tent and one for loo trips)
head torch
Bucket (useful as a bin, plus we lined it with a bin bag with some kitchen roll in the bottom in case the kids needed middle of the night loo trips - they did!)
Flag and pole, bunting and battery-operated fairy lights (helps to find the tent, but not exactly essential)
Festival Packing List - CLOTHING
Raincoats
Jumpers
Trousers
Shorts
T-shirts
Wellies/shoes/sandals for all
PJs
Sunhats
Warm hats
Rain ponchos
2 x towels
Essential toiletries
Suncream
FOOD to pack for a festival
Cereal
Porridge pots
Coffee and tea (instant cappuccino sachets are useful, too)
Dried milk powder
Milk (freeze ahead)
Bread, bagels, wraps
Peanut butter
Miso soup sachets
Tinned soup
Beans
Dried pasta
Margarine/butter
Crackers
Snack foods - lots!
Apples
Carrots
Pre-made curry, bolognese etc... frozen in ziplock bags - should last first 2 days.
What to pack for festivals with KIDS
To save money and queues, we take:
Glow sticks
Bubble gun
Face paint
Temporary tattoos
Blank drawing book for each child. They drew what they saw at the festival, so we'll keep them as a memory each year.
A surprise craft for each day (playdough, colouring book etc...). Every lunchtime we went back to the tent for a few hours of quiet time and having a fresh craft kept the kids quiet and entertained.
Crayons and felt tips
I know, it sounds like a LOT of camping gear. But these are the things we used and were glad we had brought. We had such a wonderful time that we're going back to Camp Bestival 2018 in a few weeks, and we'll be using this packing list.
What's on your Camp Bestival packing list?

Disclosure: This post is my Camp Bestival packing list. My family attend Camp Bestival as guests.