Try the BEST inspiring Christmas cookies from around the world! Bake up tasty holiday cookie recipes from Germany, Italy, Iceland, Austria, and more and wow everyone with exciting tastes and textures.
I've put together an inspiring collection of Christmas cookies from around the world! I hope you'll love these global holiday treats.
There's something so magical about doing the Christmas baking. Holiday music playing, the scent of cinnamon and warming spices in the air, the wonders emerging from the oven...
I absolutely love holiday baking. And while there are always traditional recipes we make year in and year out, I also love trying new things.
It's fun to try out traditional recipes from around the world, and cookies are the perfect place to start.
Cookies are usually pretty easy, and there are traditional recipes from so many countries.
From Russian tea cakes and Italian pignoli, to Icelandic pipparkokur and German bethmannchen or German lebkuchen.
So, switch it up from snickerdoodles and chocolate chip cookies this year, and try some classic cookies from Poland, Denmark, or Sweden!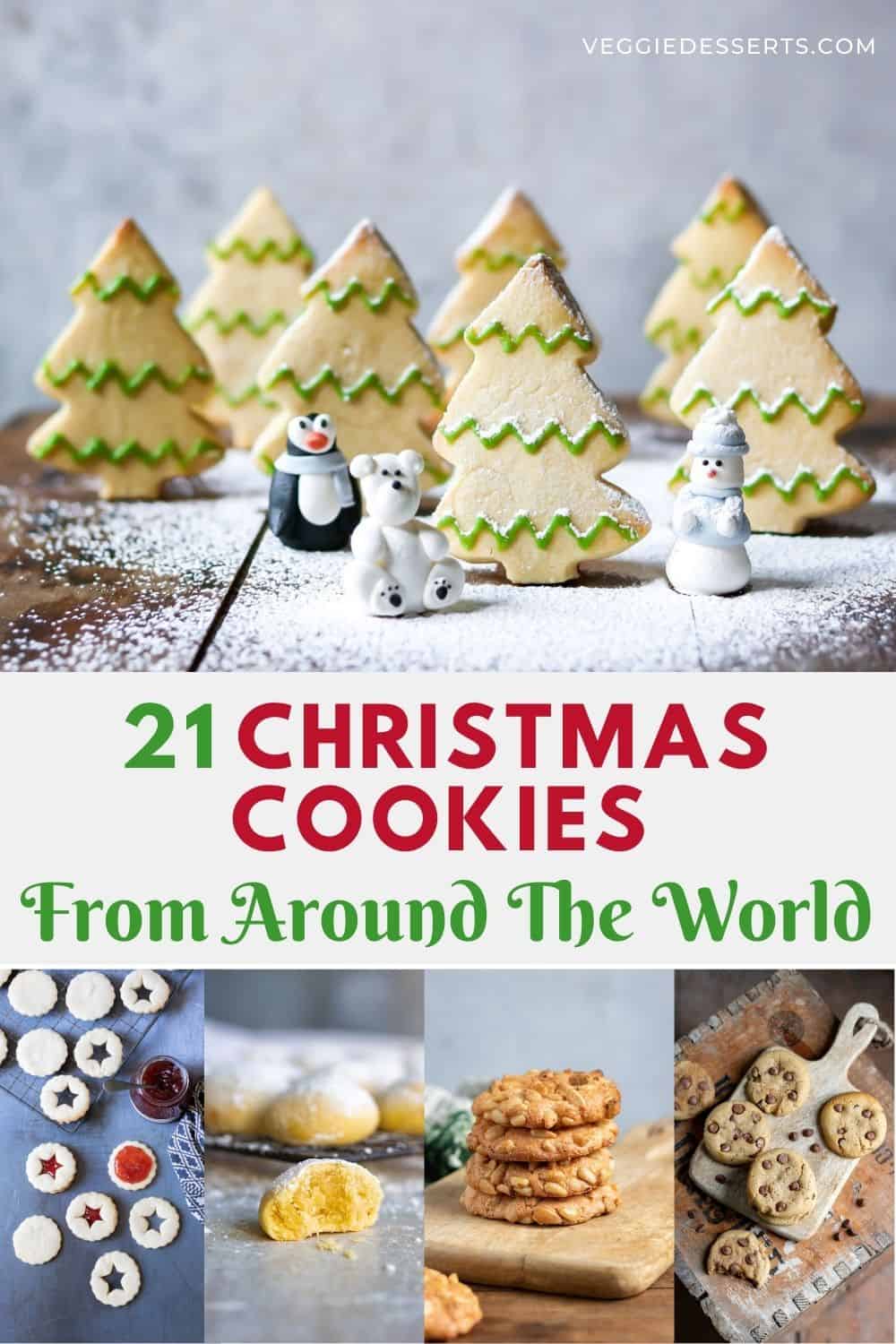 The Recipes
So, without further adieu, here is the roundup of Christmas cookies from around the world!
I hope you'll find plenty of cookie recipes to inspire you. Be sure to let me know in the comments!
Christmas Cookies From Around The World
Get inspired by this roundup of the best Christmas cookies from around the world! This global selection of festive cookies, biscuits and biscotti will take your holiday baking to the next level.