These carrot and oatmeal cookies have no sugar or eggs, instead they're held together and sweetened with avocado and banana. They're great for kids – both to eat and help to make!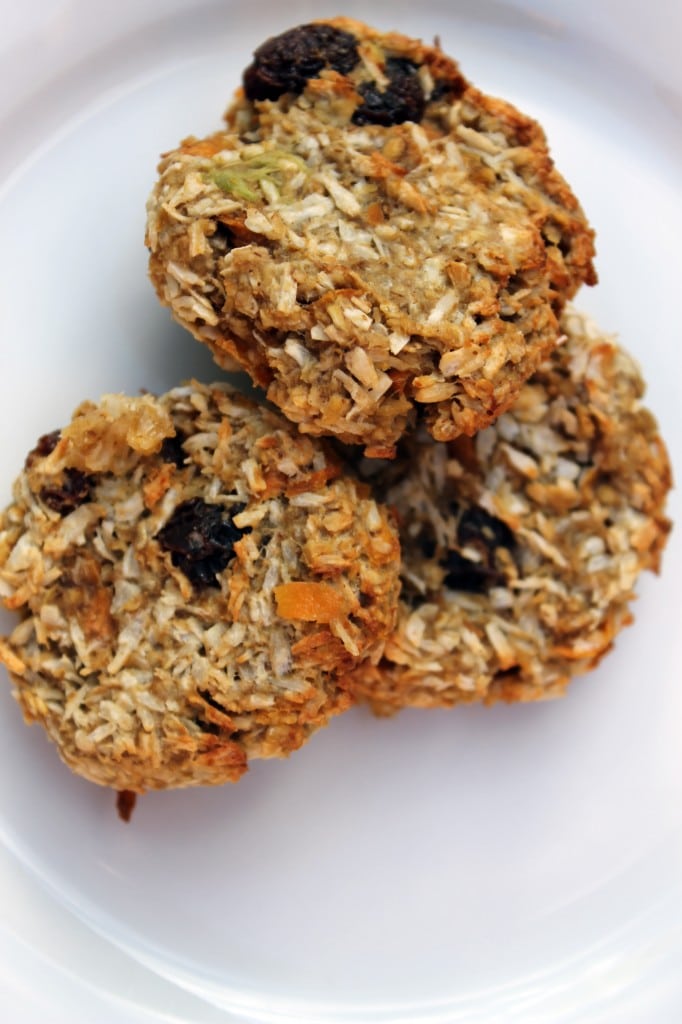 I call these my 'baby biscuits'. With no sugar or any nasties, I'm happy to feed them to my little ones regularly. They are stuffed full of goodness and they're so easy to make that my 3 year old can easily help me.
This recipe is very forgiving so feel free to substitute the carrot for courgette, parsnip, swede, apple, basically anything you can grate. Try it with coconut, seeds, other dried fruit… so many possibilities.
The older your banana, the sweeter they will be so they really don't need any sugar or honey. I always keep an eye out for overripe bananas at my greengrocer so we can make these carrot oatmeal cookies. I have some leftover bananas, so I plan to make my cauliflower banana bundt cake (trust me, you can't taste the cauliflower!) and these lovely fried banana fritters (akara).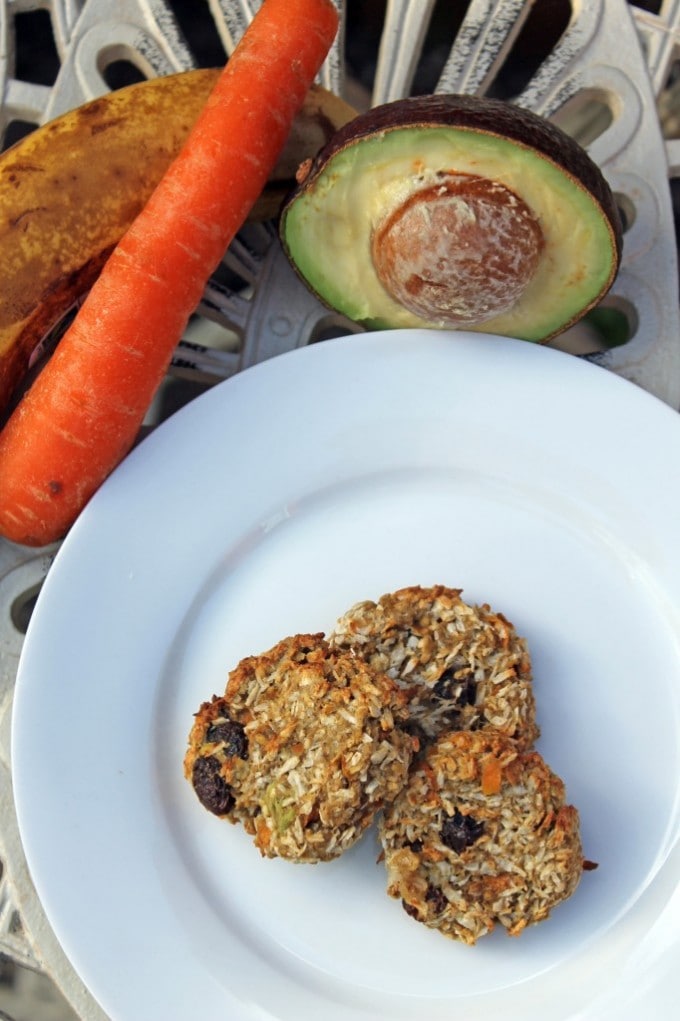 Get the recipe for carrot oatmeal cookies:
Avocado, Banana, Carrot and Oatmeal Cookies
Ingredients
½ a ripe avocado
1 ripe banana
1 carrot, peeled and grated
100g (1¼ cup) porridge oats
45g (1/3 cup) raisins
25g (1/3 cup) coconut
½ tsp ground cinnamon
Instructions
Preheat the oven to 180C/350F and line a baking tray with baking parchment paper.
Mash the avocado and banana in a bowl. Stir in all of the other ingredients and mix until combined. Place spoonfuls of the mixture onto the prepared baking tray and lightly press down with a fork. Bake for 15 minutes. Cool on a wire rack and enjoy!