Here are the 35 BEST Mango Recipes! Mangoes are a delicious summer fruit that can be enjoyed in many different ways, from salad and syrup to puree and cake.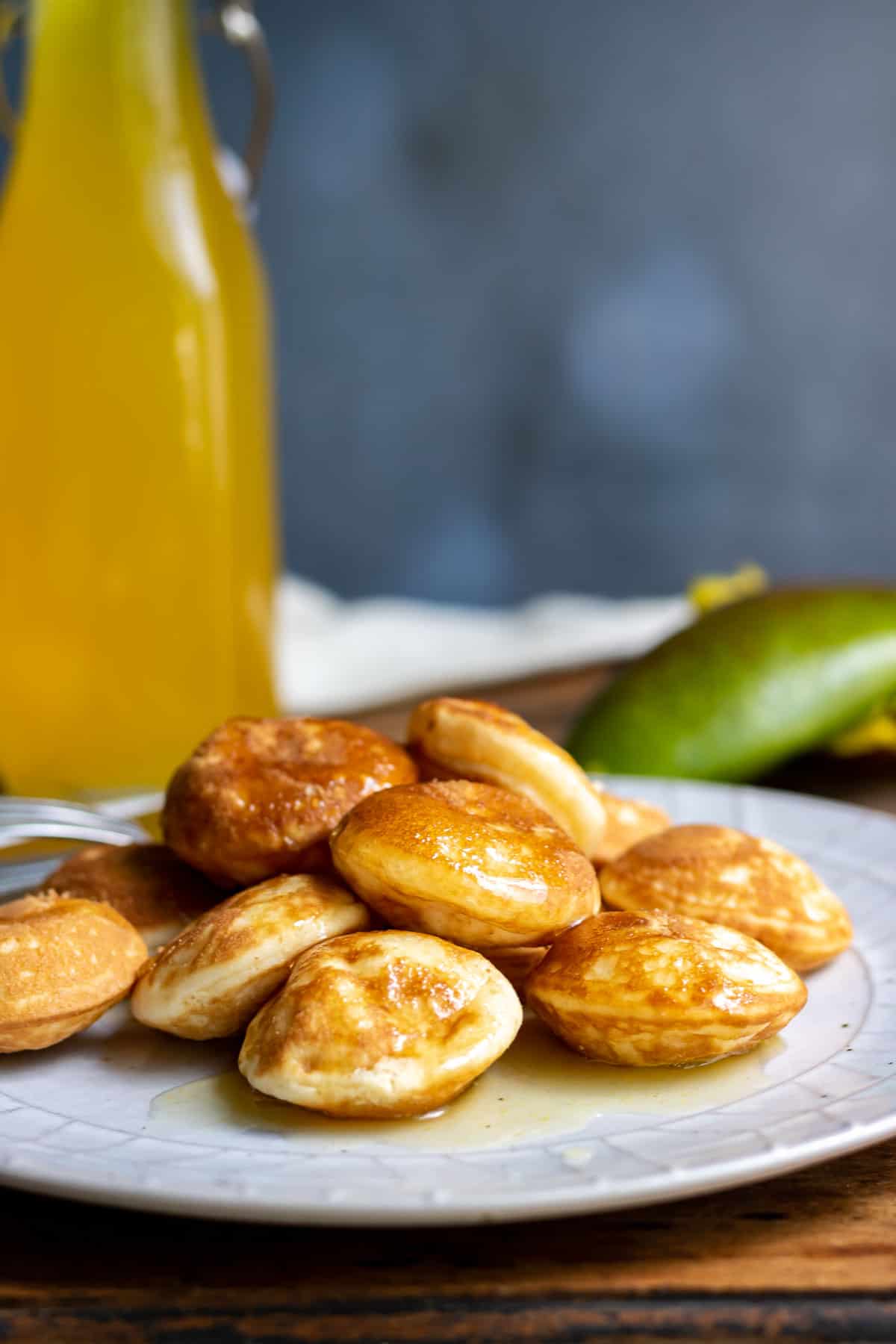 If you're looking for mango recipes to use up your seasonal fruit, then you've come to the right place!
They're a versatile fruit that can be used in recipes that are sweet, spicy, or savory.
It's perfect for adding a tropical twist to any dish, and its sweet taste is incredible! Here you'll find plenty of recipes to make the most of seasonal fresh mangoes or handy frozen chunks.
Whether you're looking for a healthy snack or a tropical ingredient for your next recipe, mangoes are the perfect choice.

Mangoes are delicious and healthy fruit that can be enjoyed in many different ways. We hope you love these mango recipes!
A few of our favorites are Mango Lassi, Mango Puree (perfect for babies, in recipes, smoothies and cocktails!), and Mango Salad with Lime Ginger Dressing.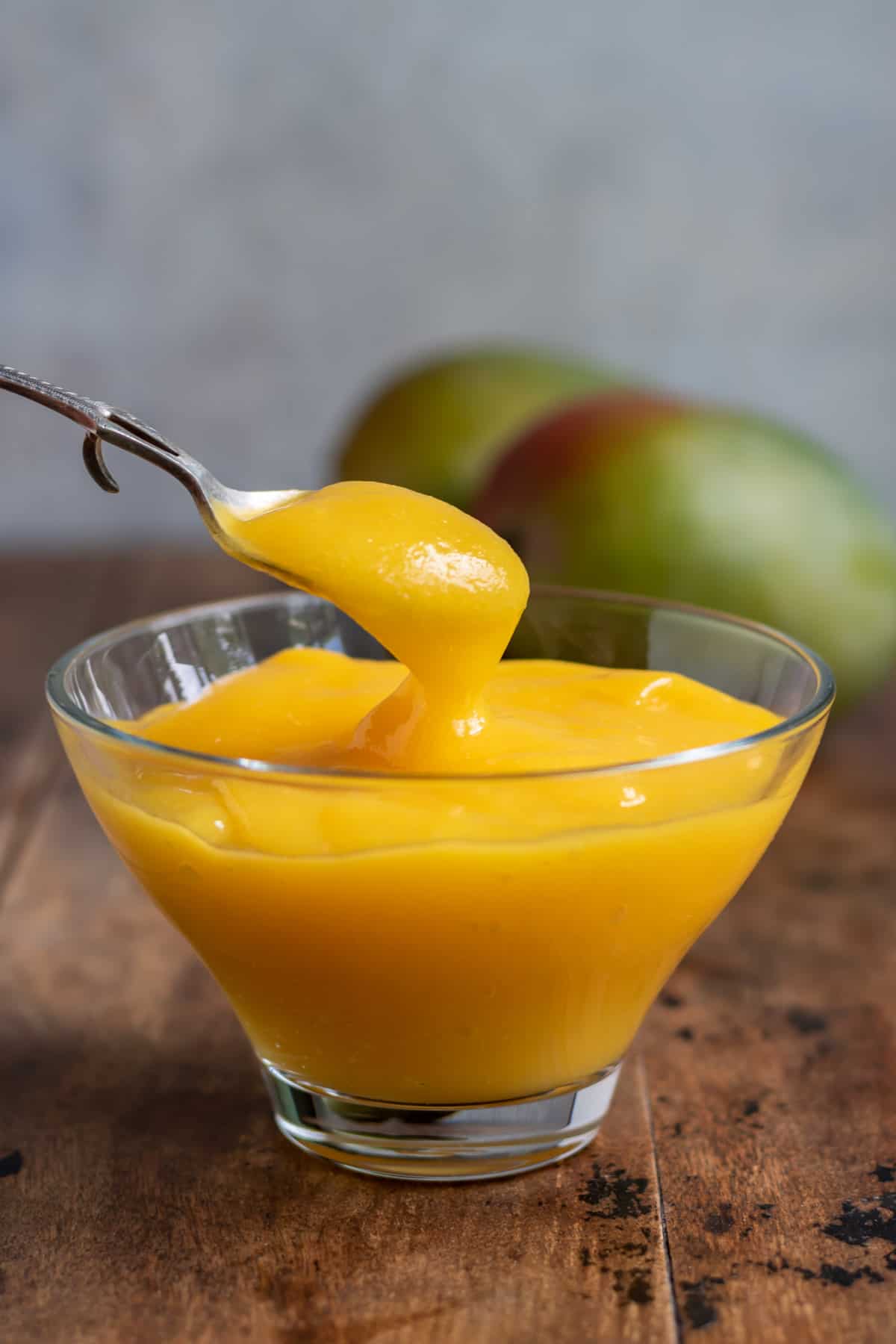 Jump to:
About Mangoes
There are hundreds of varieties of mango with different looks, textures, and tastes.
Some varieties are sweet and creamy, while others have more of a citrus taste.
The sweeter varieties, such as Alphonso, are pretty darn incredible, so try to get your hands on those ones if you can!
Mangoes were first cultivated in Indian over 5000 years ago. India is the biggest exporter of mangoes around the world.
The fibrous central pit of the mango is a pithy stone called an endocarp.
One cup of mango has about 60 mg of vitamin C, which is more than the recommended daily adult intake of 40mg! They are also high in potassium, vitamin A, fiber, and folate.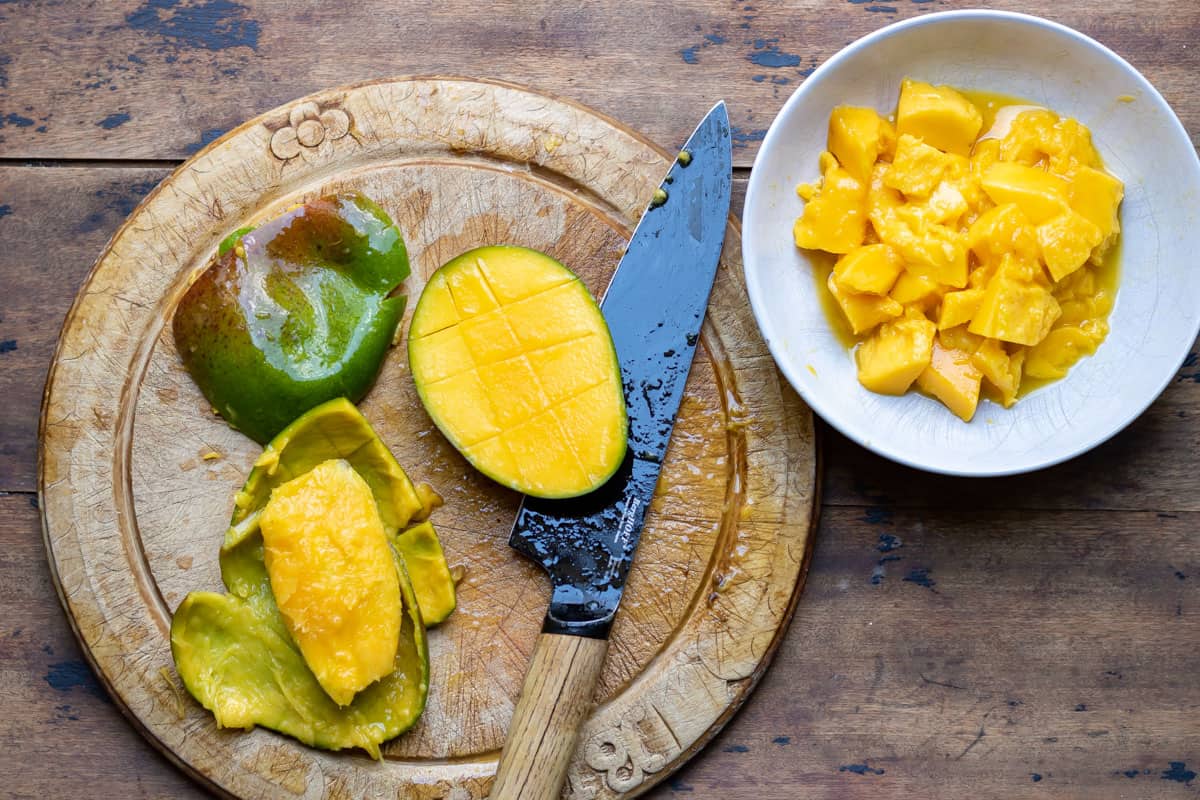 How to Cut Mangoes
Mangoes have a fibrous inner pit that you'll need to avoid when cutting them open to use in your mango recipes!
Here are some tips on how to cut mangoes:

1. Choose a ripe mango. Ripe mangoes will be slightly soft to the touch and will have a sweet smell. Avoid mangoes that are hard or have brown spots.

2. Stand the mango up and cut down one 'cheek' gliding your knife around the fibrous pit. Do the same with the other side, then cut the remaining flesh away from the pit.

3. Score the flesh of the mango 'cheeks' with a knife, being careful not to cut through the skin. Make sure to score the flesh in both directions, lengthwise and widthwise. It's now ready to eat or use in mango recipes.
Mango Recipes
And now, onto the mango recipes! We hope you enjoy them!
Mango Recipes
Make the most of fresh, seasonal mango with these tasty recipes! From drinks and desserts to dinners and salads, there is plenty here for you to choose from.