Make the most of nutritious beans with these 18 Best Bean Recipes! The meat-free recipes use dried, fresh, and canned beans in creative, tasty ways. From chili and tacos to stews and soups, beans are the star of these vegan and vegetarian recipes.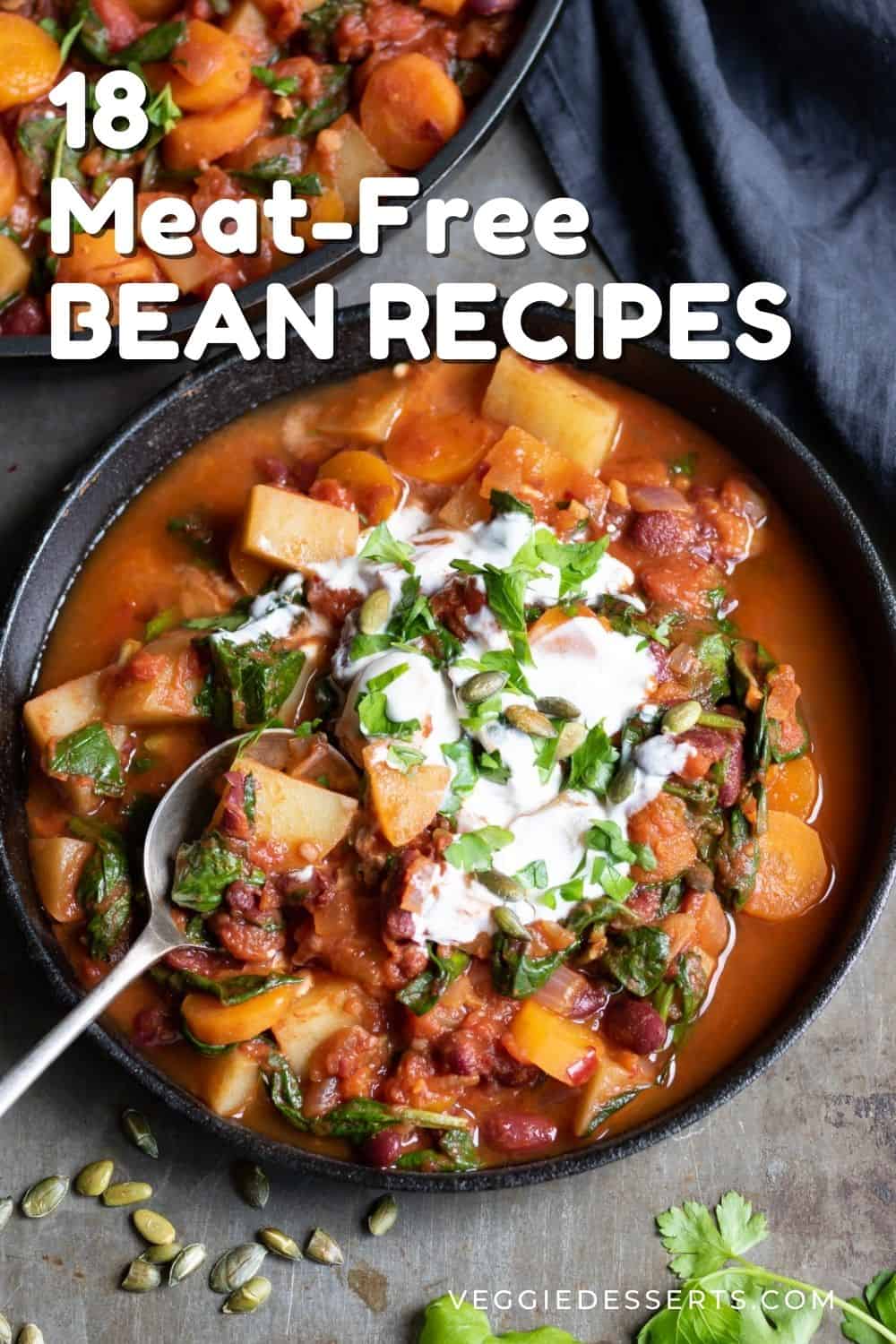 You're going to love this collection of the Best Bean Recipes!
Beans are such a great source of meat-free protein, plus fiber and nutrients, so they are a staple part of many vegan and vegetarian diets.
We love how they bulk up a dish, add flavor and incredible texture.
Whether you have a can of kidney beans, some fresh Broad Beans, or a frozen bag of black beans, these bean recipes will show you tasty ways to use them up.
Jump to:
What are beans?
Beans are the seeds of flowering plants in the Fabacea family. They are classified as a legume (along with peanuts, lentils, and peas).
Beans are considered to be vegetables and can be used as food for humans or animals. They can be cooked in many different ways, including boiling, frying, and baking.
There are a huge number of varieties and they are used in many traditional cuisines around the world.
Examples of beans are kidney beans, navy beans, pinto beans, chickpeas and soybeans. You'll find many of them in this list of bean recipes.
Beans are an affordable source of fiber, protein, iron, and vitamins, with many health benefits. Beans often form a major part of your vegan grocery list. Be sure to also check out 15 Best Lentil Recipes and this list of Cruciferous Vegetables.
Note: We haven't included green beans in this list, since they are a different type of bean with an edible pod.
Types of beans
There are many different varieties of beans. Here are some popular ones that we hope you'll enjoy!
lima beans (butter beans)
mung beans
black beans
navy beans
cannellini beans
adzuki beans
black-eyed peas
soybeans
kidney beans
garbanzo beans (chickpeas)
great northern beans
pinto beans
red beans
Pulses
Pulses are dried beans. They need to be cooked in order to make them soft enough to eat.
You'll probably need to soak larger dried beans before cooking (usually boiling), though you may not need to soak smaller bean varieties.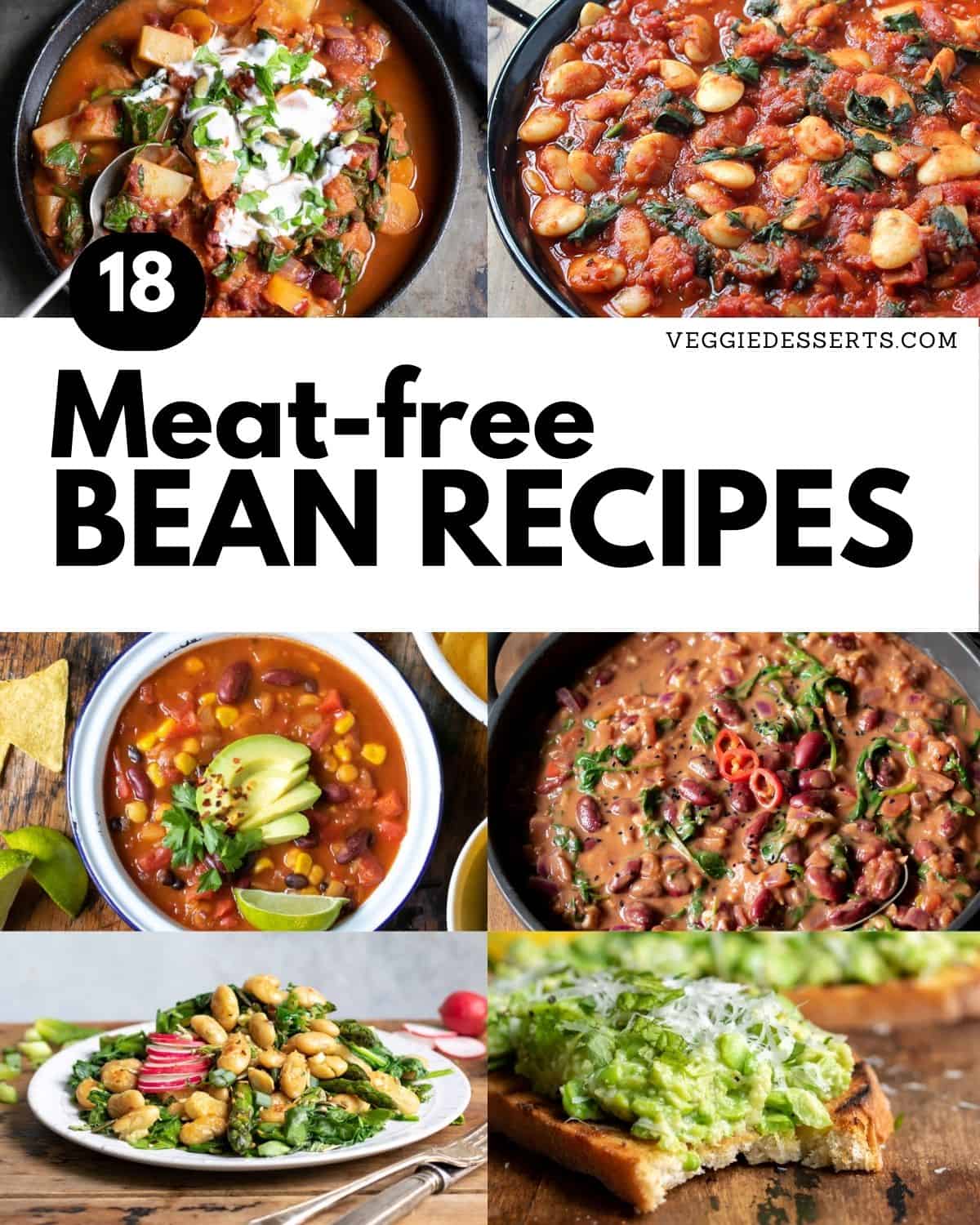 Bean Recipes
Without further ado, here are all the tasty recipes!
I've left out chickpeas (garbanzo beans) from this list since we have so many recipes using them, that they can have their own roundup!
If you have any other favorite bean recipes, then let us know in the comments so we can check them out!
Bean Recipes
Dried and canned beans are not only inexpensive, but they're a great source of plant-based protein and fiber! They're nutritious, hearty, satisfying, and darn tasty.
Make the most of versatile beans with these great Bean Recipes!