The best cocktail recipes to make at home! You don't need to go out to enjoy the perfect espresso martini, gin fizz, margarita or mojito. Find inspiration from this epic list of cocktails that you can mix yourself.
Sponsored by Scenic Cruises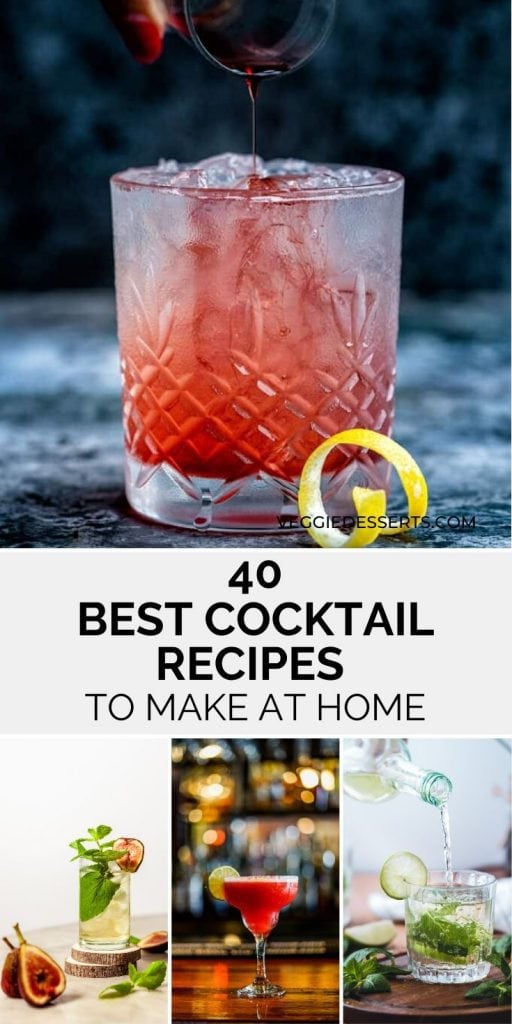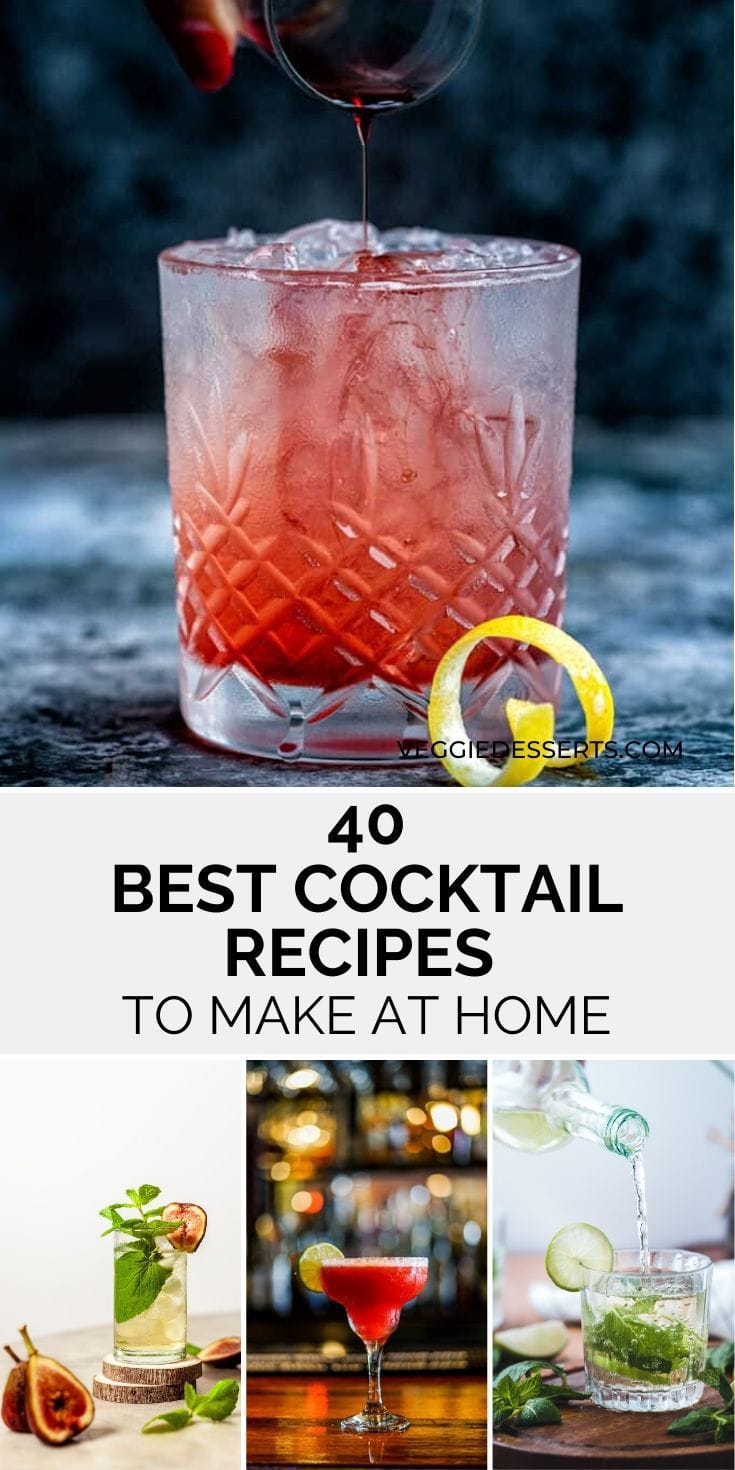 We've all been spending a lot more time at home these days, and it looks like that could continue for a while.
But there's no reason why we shouldn't make nights in extra special.
Why not turn bartender yourself and rustle up some epic cocktail recipes?!
I've teamed up with Scenic Cruises to bring you this list of the best cocktails to make at home. They've scoured the globe to find out the most popular cocktails around the world.
Whether you're making a classic Gin Rickey, or a twist on the traditional like a Carrot Moscow Mule, why not get creative and be your own mixologist at home.
Making cocktails at home
Once you have the recipe, cocktails are actually pretty easy to make. Some booze, some juice, maybe some fruit or something fizzy.
Like baking, it's all about the ratios when it comes to making the best cocktail recipes at home. You just need a little know-how.
If you have a cocktail shaker, strainer and measure, that's great. But you can certainly make some great drinks without them.
Get creative with your garnishes, too! A simple salt rim is great on so many drinks. Or look to your garden for garnishes - a sprig of mint, edible flowers, some rosemary.
So read on for recipes of my top picks of the best classic cocktails, modern versions and intriguing variations.
Heck, you could even go all out and learn some flair bartending moves from youtube. (Just don't blame me if you drop your vodka on the floor!)
Whether you're making a signature cocktail for a dinner party, a variety of cocktails for a big bash, or you want to make a large batch of a cocktail for a drinks dispenser at a picnic or barbecue, you'll find plenty of inspiration in this epic list.
The world's favorite cocktails
Scenic Cruises scoured the internet to uncover the most searched for cocktails in the UK, Europe and across the globe.
The results are in, so check out the world's favorite cocktails.
Aperol Spritz, the Italian classic, has seen a huge surge in popularity in recent years. There's a recipe below so you can make your own at home!
So, what are the winners?
Across the globe, the top five most-searched cocktails are: Mojito, Aperol Spritz, Margarita, Mimosa and Martini.
We may not be able to travel the globe, sitting on a luxury cruise ship while sipping an Aperol Sprtiz as we pull into port at Capri (but OH HOW I WISH I COULD!). However, we can travel the globe through the medium of cocktails.
Why not make like the Brazilians and sip on a Caipirinha? Conjure up Cuba with a Mojito. Dream of Singapore with a Singapore Sling.
40 best cocktails
Have a read of these awesome cocktail recipes and enjoy a cocktail night at home! Cheers, slainte, prost, salud...
Drink sensibly. Don't drink and drive.
While you're having a party, why not check out these 45 Fancy Desserts to wow them with!
Best Cocktail Recipes
Check out this epic list of the Best Cocktail Recipes to make at home.
I've collected the best classic cocktails, modern cocktails and variations on your favorites.
They're perfect for your next cocktail party, dinner party or get-together.
Let's get this party started...