Looking for a way to sneak some greens into your diet? Try these naturally green Kale Cupcakes (you can't taste the kale!) topped with Orange Frosting. They are a sweet, delicious, and fun hidden vegetable dessert recipe.
Yes, Kale Cupcakes!
These kale cupcakes are like a cake version of a green smoothie. The green kale and orange cake tastes of citrus and is topped with a sweet creamy orange frosting.
This is a decadent way to eat leafy greens, but a nutrient-packed way to eat cupcakes - in kale cupcakes!
Also, be sure to check out my Kale Cake recipe which is flavored with apples. And if you're intrigued by adding vegetables to your cakes and desserts, then be sure to check out my other vegetable desserts.
I"m so obsessed with making creative desserts with vegetables that I've even written a cookbook about it! Check out Veggie Desserts and Cakes.
This recipe was originally published on January 28, 2014 and republished on February 4, 2022 with new images, text, video and slightly revised recipe method.
Jump to:
Kale
Oh kale, you trendy little brassica, you. With the health benefits of kale suddenly being spouted from the rooftops and the word 'superfood' being hurled about with wild abandon, it really would be a shame to simply relegate those squeaky leaves to breakfast smoothies.
I'm lucky enough to have a local market with a lovely woman who cuts it herself each morning before dawn so that I can buy huge bunches a few hours later. I'm sure she'd be rather surprised if I told her that I was putting it into dessert.
Whether your kale is frozen, from a farmer's market or a supermarket, it doesn't matter - just get eating it. It's GOOD FOR YOU! Even in cake 🙂
Kale has been touted as a superfood, joining the ranks of spinach and broccoli. It's a versatile vegetable that can be used in many recipes including stews, soups, and salads. You can also use kale in desserts like breads and these kale cupcakes!
Kale is similar to other leafy greens such as cabbage or collard greens. The vegetable is loaded with vitamins and minerals like Vitamins A, C, B-complex, and K. It's a good source of calcium, iron, and copper. Kale also has antioxidants that are beneficial for brain health.
This vegetable cupcake recipe gets its green color from fresh kale leaves that are blended until smooth to create a kale puree. The vegetable is added to the cupcake batter and cooked just like any other cupcake.
The bright orange icing has hints of sweet citrus flavor that complements the vegetable cupcakes very well. This recipe is a fun way to sneak vegetables into your diet by enjoying them as dessert!
Why You'll Love This Recipe
The color is a stunning green that's completely naturally occurring from the kale. No food coloring needed!
The orange flavor inside the cupcakes and in the icing masks any bitterness from the kale.
A fantastic method for children to enjoy healthy vegetables in a fun way.
A great way to use up any leftover kale you may have on hand.
Perfect for a dinosaur or St Patrick's Day themed party!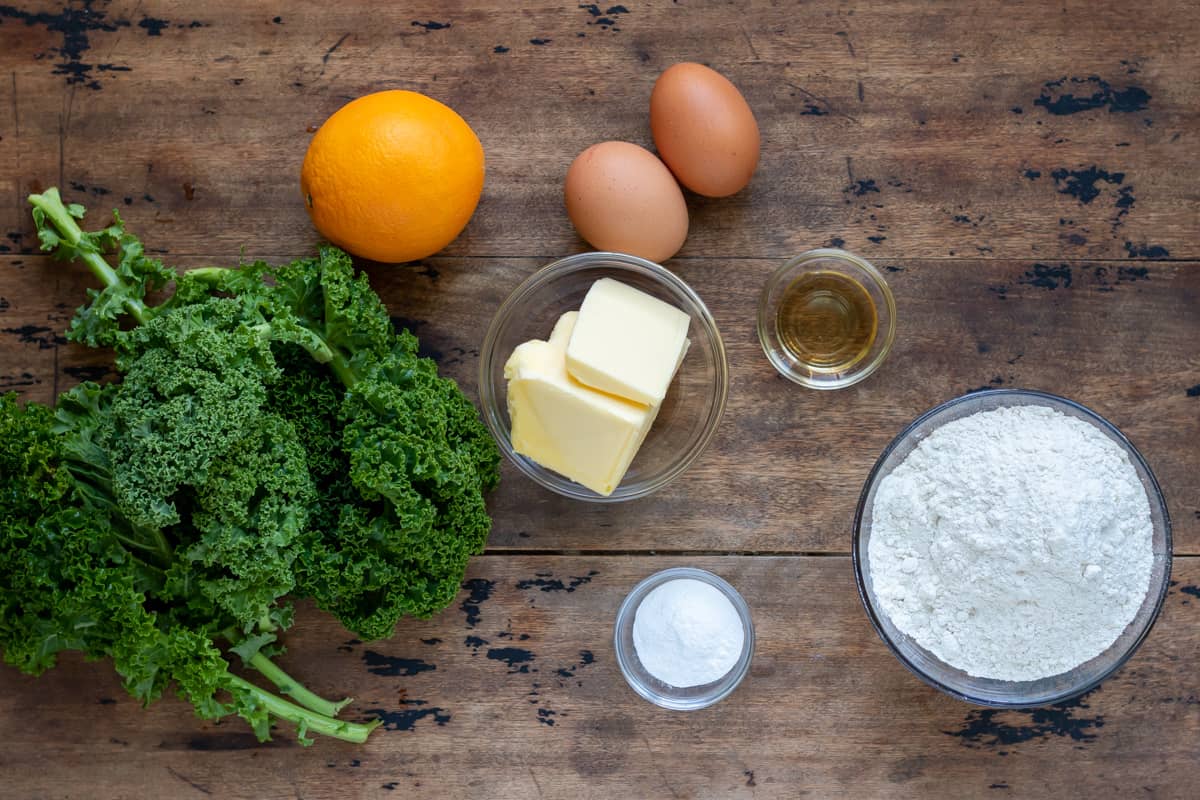 Ingredients
Raw Kale Leaves - This healthy vegetable is responsible for added nutrients and a beautiful natural green color in the cupcakes. Make sure you're only using the leaves and not stems.
Orange Zest & Juice - Gives the cupcakes a bright citrusy flavor that balance out the kale.
Butter - Adds a rich and buttery flavor to the cupcake batter that makes them moist and dense.
Granulated Sugar - Sweetens up the base of the cupcake batter.
Eggs - Helps all of the ingredients bind together properly and set while baking and cooling.
Vanilla Extract - Adds a light vanilla flavor to the cupcakes.
All-Purpose Flour (plain flour) - The main dry ingredient, flour binds everything together and is responsible for the spongey shape and texture of the cupcakes.
Baking Powder - Helps the cupcake batter rise while baking.
Salt - Balances and enhances all flavors in the cupcakes.
For the Orange Icing:
Butter - Gives the icing its rich and thick texture.
Icing Sugar - Used to sweeten the icing.
Orange Juice - Adds a bright orange flavor to the icing.
Please see the recipe card below for quantities.
Instructions
Wondering how to make this Kale Cupcakes recipe? It's easy! Just follow this step-by-step photo tutorial. Then, scroll down for the recipe card for the full ingredients list and recipe method.
Prepare for baking: Preheat oven to 170C/325F. Line or grease a muffin tray. Set aside.
Prepare the kale: Wash and remove the kale leaves from the stems. Tear into bite-size pieces and cook by boil or steam until tender. Rinse in cold water to stop it from cooking further. Squeeze out excess moisture.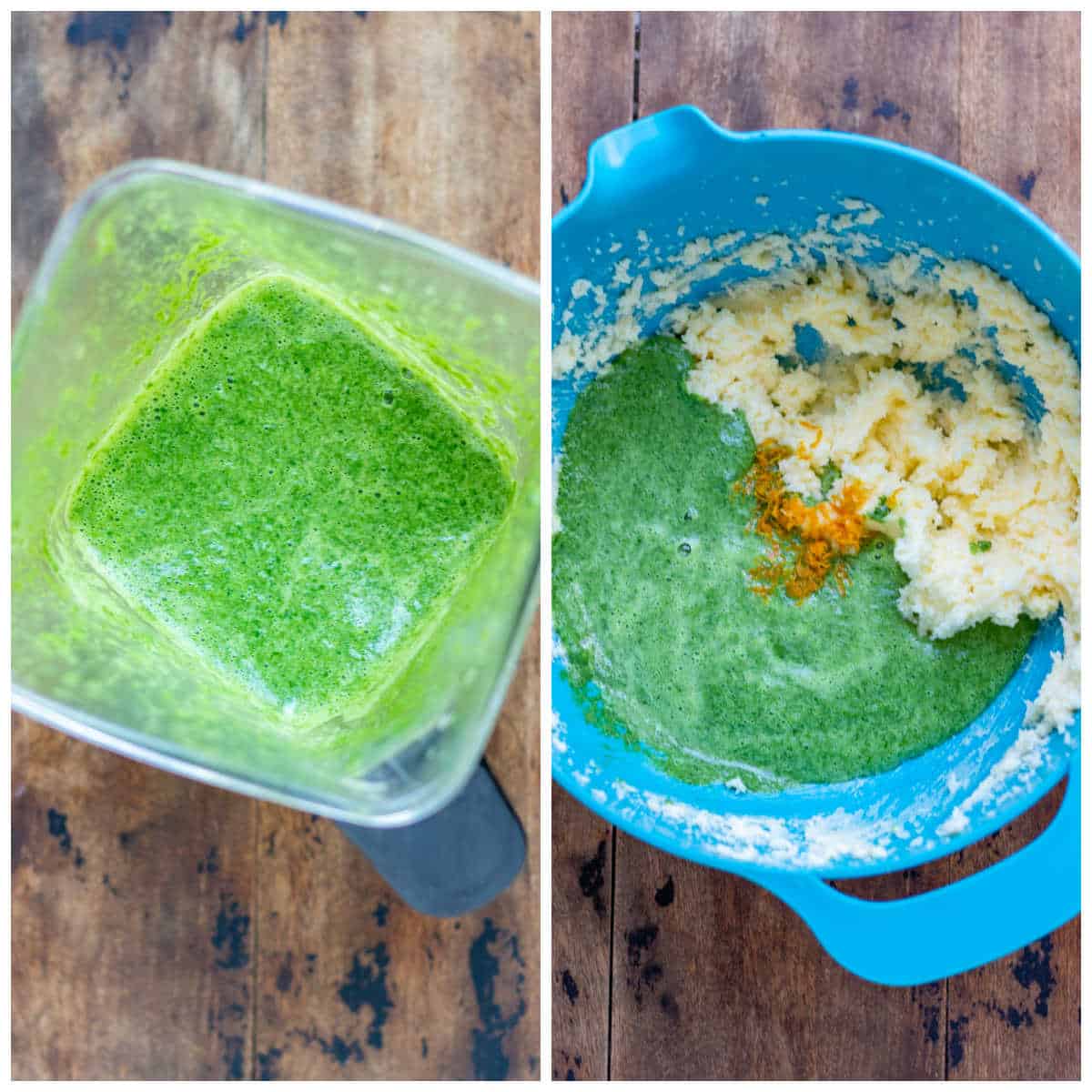 Blend: Blend the kale with orange juice and eggs to make a puree. Set aside.
Mix the cupcake batter: In a stand mixer or large bowl, cream the butter and sugar together until it's light and fluffy.
Add the kale: Add in the kale puree along with the vanilla, and orange zest until combined (it may split slightly, but that's fine). Sift in the dry ingredients and stir gently until just combined.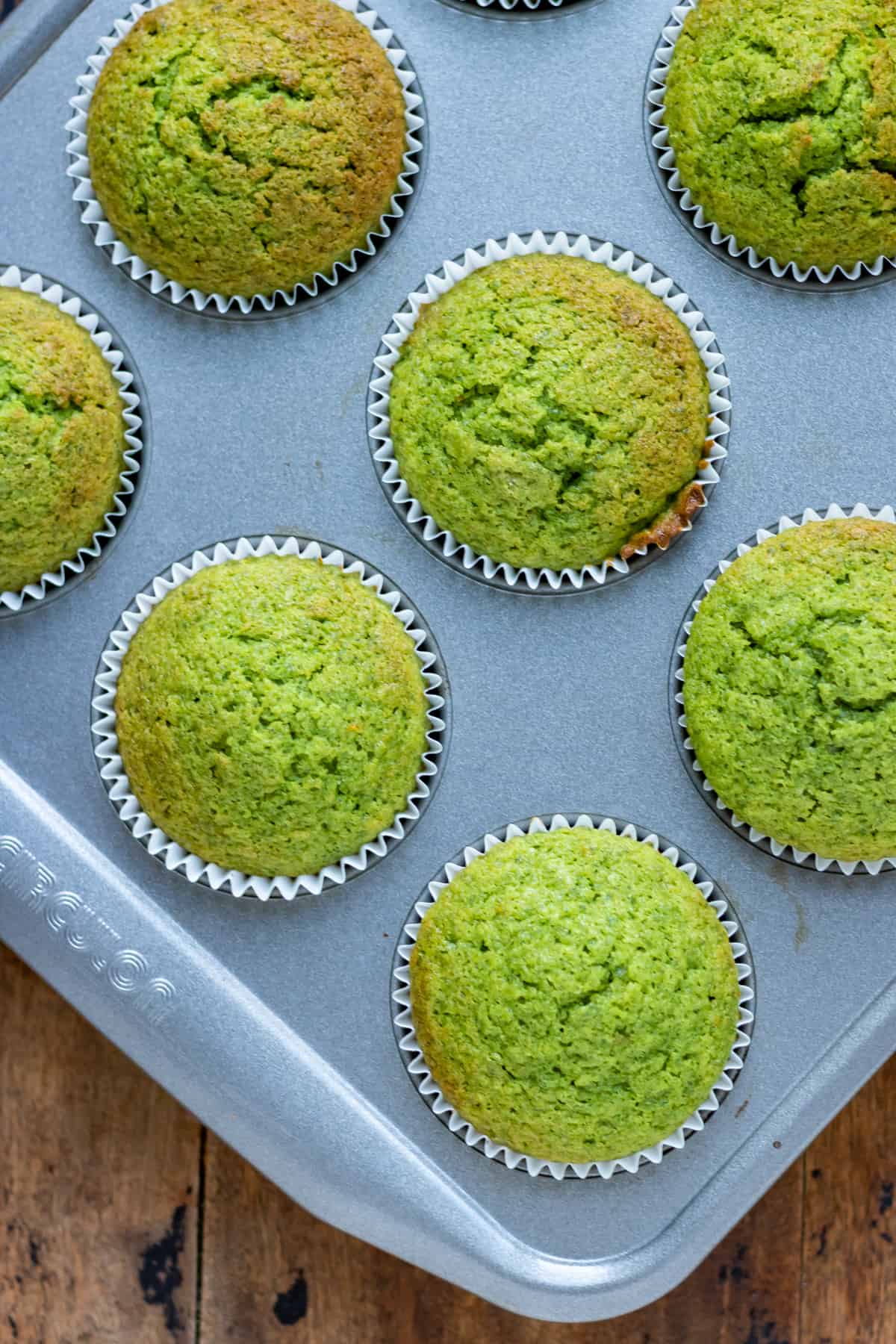 Bake the cupcakes: Fill the prepared muffin tin with the batter making sure each cup is ¾ full. Bake for 20 minutes or until the center is set and a toothpick comes out clean. Let them cool for 10 minutes before cooling the rest of the way on a wire rack.
Make the frosting: While the cupcakes are cooling, add the butter to a large bowl and beat until fluffy. Mix in the sugar and orange juice until a thick frosting is formed.
Frost and serve: Pipe the frosting on the top of the cooled cupcakes. Garnish with additional orange zest if desired.
Top tips
When blending the kale, the orange juice and eggs should make it easier to puree, but it will still be a little bit stringy. The more pureed you get it the greener the cupcakes will be.
I've always found that the fresher the kale, the brighter green the end result will be. If possible, also get kale leaves that aren't chopped.
Don't overmix the batter when combining the wet and dry ingredients. Overmixing will create a more dense cupcake that won't rise as much.
Let the cupcakes cool for at least 30 minutes before decorating them with frosting so they don't melt them.
Only fill the cupcake liners ¾ full so they don't spill over when baking.
Serving Suggestions
Serve them as part of brunch on a Breakfast Charcuterie Board.
Top with a creamy Coconut Icing for a different flavor profile.
Bring to a holiday party alongside Vegan Red Velvet Cupcakes.
Serve with a Sweet Potato Latte for an extra dose of vegetables.
Variations
Instead of oranges, try using other citrus fruits such as lemon, grapefruit, or lime.
If you don't have kale on hand, feel free to use spinach or any other dark leafy green vegetable in its such as collard greens, spinach, or chard.
You could also try making a chocolate version of these cupcakes by using cocoa powder in the batter and frosting. They won't be green though!
Add a tablespoon of poppy seeds to the batter for a fun textural addition and nutty flavor.
Instead of using vanilla extract, try using almond extract, hazelnut extract, or even coconut extract for a unique flavor profile.
Storage
Storing: For leftover cupcakes, keep them in an airtight container at room temperature for up to two days. If you want to keep them longer, store them in the fridge for up to four days.
Freezing: To freeze, wrap the cupcakes individually in plastic wrap and then place them in a freezer-safe bag. They will keep for up to two months. Thaw overnight in the fridge before enjoying.
FAQs
Can you taste the kale in this recipe?
The kale flavor is not overpowering and it fades away. If you're not a fan of kale, you might want to try a different vegetable cupcake recipe.
Can I make gluten-free kale cupcakes?
Yes, instead of all-purpose flour you can use an equal amount of gluten-free flour that has a 1:1 ratio with all-purpose flour. Make sure the mix also contains xanthan gum. Check baking powder and all other ingredients to ensure they are gluten-free.
Do I have to use fresh kale?
You can use frozen kale that has been thawed. Just make sure it's thawed so it purees well. Frozen kale can affect the color of the final cupcakes.
More vegetable desserts
We hope that you love these kale cupcakes as much as we do! Be sure to also check out these other fun vegetable dessert recipes too.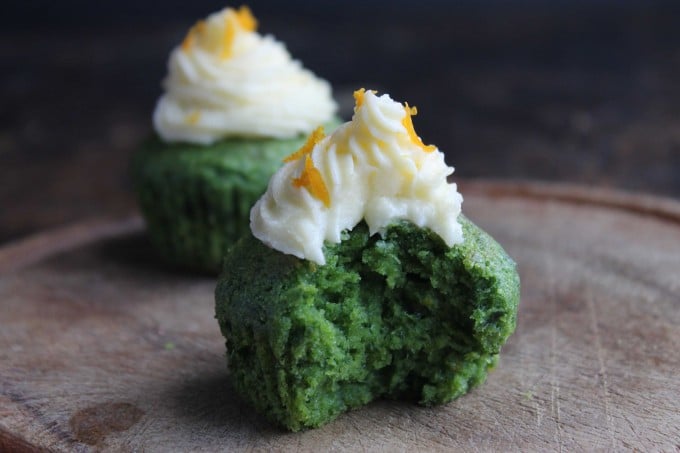 More kale dessert recipes
Kale Mint & Dark Chocolate Frozen Yogurt
Kale Apple Cake with Apple Icing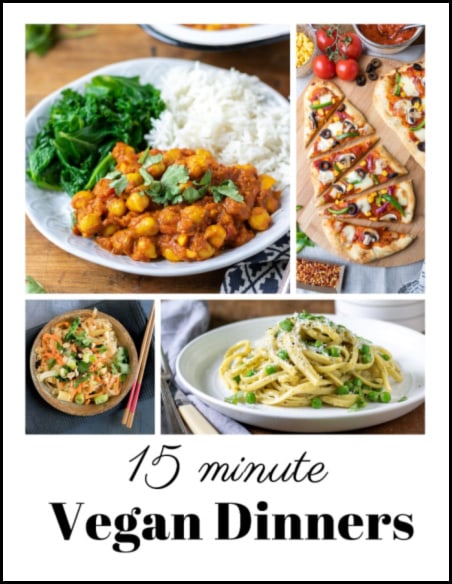 Sign up for our free newsletter and never miss a recipe!
Plus, you'll get a free eBook: 15 Minute Vegan Dinners!
Please let me know how this kale cupcakes recipe turned out for you! Leave a comment and star rating below and share a picture on Instagram, Twitter or Facebook with the hashtag #veggiedesserts.
📖 Recipe
Kale Cupcakes with Orange Frosting
Kale cupcakes! These vibrant cupcakes are packed with greens – but you can't actually taste the kale. Instead they are orange-flavoured sponge topped with a zingy orange icing.
Save
Saved!
Ingredients
For the cupcakes:
2

cups

raw kale leaves

(100 grams)

2

eggs

1

orange

zest and juice

1 ¼

sticks

butter

at room temperature (150 grams)

⅔

cup

granulated sugar

(150 grams)

2

teaspoons

vanilla extract

1 ¼

cups

all-purpose flour (plain flour)

(200 grams)

2

teaspoons

baking powder

½

teaspoon

salt
For the icing:
¾

stick

butter

at room temperature (75 grams)

1 ½

cups

powdered icing sugar

(250 grams)

2-3

tablespoons

orange juice
Instructions
Preheat oven to 170°C/325°F. Line or grease a muffin tray.

Cut the kale leaves into bite-sized pieces and boil or steam for a few minutes until tender. Refresh in cold water, then squeeze out excess moisture.

Add the kale to a blender with the orange juice and eggs, and blend until smooth.

In a large bowl, cream together the butter and sugar until light and fluffy. Then beat in the kale, vanilla and orange zest.

Sift in the flour, baking powder and salt and stir to gently combine.

Fill the muffin cups ¾ full with the batter and bake for 20 minutes or until an inserted skewer comes out clean. Allow to cool in the tins for 10 minutes then remove and allow to cool completely on a wire rack. Frost with the buttercream when cold.
For the orange frosting
In a large bowl, cream the butter until fluffy. Sift in the powdered sugar and beat until thick. Add enough orange juice to make it a frosting consistency. Store in the fridge until ready to use.
Notes
When blending the kale, the orange juice should make it easier to puree, but it will still be a little bit stringy. The more pureed you get it the greener the cupcakes will be.
Don't over-mix the batter when combining the wet and dry ingredients. Over-mixing will create a more dense cupcake that won't rise as much.
Let the cupcakes cool for at least 30 minutes before decorating them with frosting so they don't melt them.
Only fill the cupcake liners ¾ full so they don't spill over when baking.
Nutrition
Calories:
348
kcal
Carbohydrates:
48
g
Protein:
3
g
Fat:
16
g
Saturated Fat:
9
g
Cholesterol:
67
mg
Sodium:
114
mg
Potassium:
164
mg
Sugar:
34
g
Vitamin A:
1370
IU
Vitamin C:
17.2
mg
Calcium:
57
mg
Iron:
1.1
mg
The nutritional information provided is approximate and can vary depending on several factors, so is not guaranteed to be accurate. Please see a registered dietician for special diet advice.
Tried this recipe?
Mention @kateveggiedesserts or tag #veggiedesserts! I love seeing your recreations.