If you're looking for a list of vegetables that start with A, then this epic list of 13 is for you, from acorn squash to aubergine! We've gathered all the veggies that start with an A, plus information, recipes, and more.
If you're looking for a list of vegetables that start with A, then you've come to the right place!
We've gathered all the veggies that begin with the letter A and listed them right here for you.
But that's not all! We've also given you information, plus links to recipes so you can try these vegetables yourself at home.
If you know of any other A vegetables, then let us know in the comments and we can add them in.
Be sure to also check out this list of Vegetables That Start With B.
Jump to:
Vegetables Classifications
A few notes before we launch into the list of vegetables that start with A.
There are some vegetables that we think of as fruits and some fruits that we think of as vegetables.
There are 3 classifications of "Vegetable": culinary, botanical, and legal.
Culinary Vegetables: These are edible plants and plant parts that are considered veggies for cooking purposes. They are usually savory or are put into savory dishes. This includes pumpkins, eggplant, tomatoes and bell peppers, which are, botanically speaking, fruits. This list of 'A' vegetable names will focus on culinary veggies.
Botanical Vegetables: Botany is the study of plants. Botanically, a fruit is seed-bearing and develops from the ovary of a flowering plant, while vegetables are all other parts of the plant, such as roots, stems and leaves.
Legal Vegetables: Some edible plants are legally classified as vegetables for tariff, tax, and regulatory purposes. T
This vegetables that start with A list was made with culinary vegetables listed.
If you spot any culinary veggies that are missing, let us know in the comments so we can update our list!
Vegetables beginning with A
Here is the list of 13 veggies starting with the letter A!
Acorn Squash
Adzuki Beans
Alfalfa Sprouts
Amaranth Leaves
Ambada
Aonori
Arame
Arracacha
Arrowroot
Artichokes
Arugula
Asparagus
Aubergine
More information about the Vegetables
Acorn Squash
Fruits. Acorn Squash is a winter squash indigenous to North and Central America, that's also known as pepper squash or Des Moines squash.
It has a large acorn-like teardrop shape with a dark green color and deep ridges. Acorn squash has a mild, slightly nutty flavor and it can be baked, microwaved, boiled, or sauteed. Be sure to try it in this easy Microwave Acorn Squash.
Adzuki Beans
Seeds and Pods. Adzuki beans (also called aduki, azuki or red beans) are small, red beans originating from China. They're popular in Asian cookin and for their digestive health benefits. Use them in soups, stews, or sweetened and used in desserts and red bean paste. You can give it a try in seasoned adzuki beans.
Alfalfa Sprouts
Seeds & pods. Alfalfa sprouts are the young plant shoots of the alfalfa plant. They can be added to stir-frys, as a garnish or in an egg salad sandwich. Try growing your own alfalfa sprouts.
Amaranth Leaves
Leaves. Often found in Chinese markets, these leafy greens have pretty purple streaks in them. Young amaranth leaves can be eaten raw in salads, or chop and add to stir-fries or soups. Try sauteeing with onion, garlic and a dash of cumin as a tasty side dish.
Ambada
Leaves. Ambada (also known as Red Sorrel, Gongura, Pitwaa, or Pulicha Keerai) are medium-sized broad, flat, green leaves with a sour, tart taste. Popular in India, they are often served pickled, steamed, or ground into a paste to make chutney. It is one of the main ingredients in authentic Andhra cuisine.
Aonori
Leaves. Aonori (aka green laver or sea cabbage) is an edible green seaweed. It's usually sold dried or powdered. In the powdered form, it's a topping for many dishes. Although similar to Nori, it is milder tasting. Try it in Okonomyaki.
Arame
Leaves. Arame is a sea oak that's a species of kelp seaweed. It grows seasonally in various Asian countries and is best known for its use in Japanese cuisine.
The seaweed is usually sold dried and has brown strands with a firm texture. Dried arame reconstitutes in just a few minutes, and it has a semi sweet taste. Try it in brown rice arame.
Arracacha
Roots. Arracacha is a root vegetable that originates from the Andes in South America. The starchy taproot is sort of a cross between a carrot and celery root (celeriac). This vegetable is popular across South America and the taste has been described as being a blend of roasted chestnuts, celery, and cabbage.
Arracacha can't be eaten raw, but is often cooked like potatoes: mashed, boiled, pureed, or turned into chips or flour. It's also used in dishes such as dumplings and gnocchi or even in pastry! Try it in arracacha soup.
Arrowroot
Roots. Arrowroot is another vegetable that starts with A. It is a root and tuber that is normally sold ground into a powder. It is used as a thickener or blended into gluten-free flours in baking recipes. The powder is gluten-free, grain-free and paleo, so is popular in cooking for special diets.
Artichokes
Flowers. An artichoke is a thistle's immature flower bud and is part of the daisy family. Leaves (called bracts) form in layers surrounding the 'choke' (fuzzy centre), which is around the tender and tasty artichoke heart. To cook artichokes, you can boil or steam whole globe artichokes. You can often find artichoke hearts canned or preserved in oil in many grocery stores. How to eat an artichoke.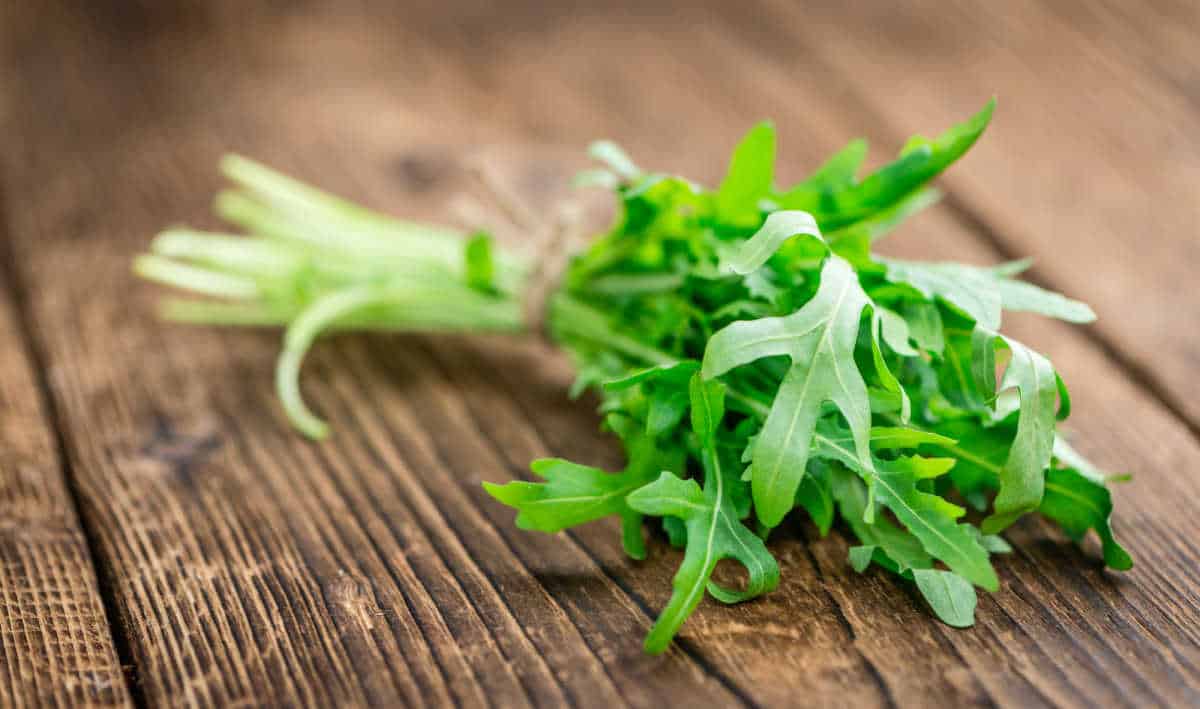 Arugula
Leaves. Arugula (also known as rocket or rocca) is a leafy cruciferous vegetable that is part of the Brassicaceae or mustard family. It is popular in salads and on pizza as it has a fresh peppery flavor. You're going to love it this rocca salad.
Not only is arugula a vegetable that starts with A, but it is a cruciferous vegetable.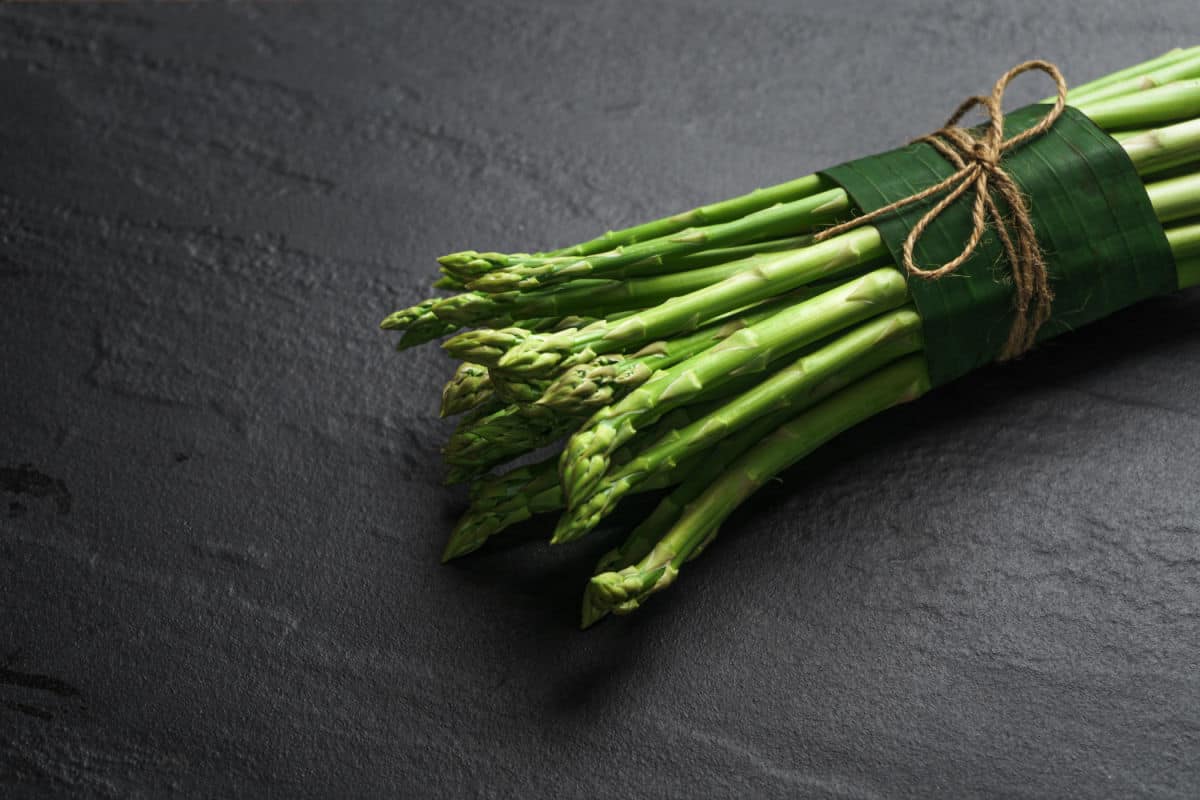 Asparagus
Stems. Asparagus is a stem vegetable that grows as a long, pointy spear that can be green (most common) as well as purple or white. Enjoy asparagus sauteed, grilled, steamed or roasted. Try roasted asparagus or sweet potato asparagus frittata.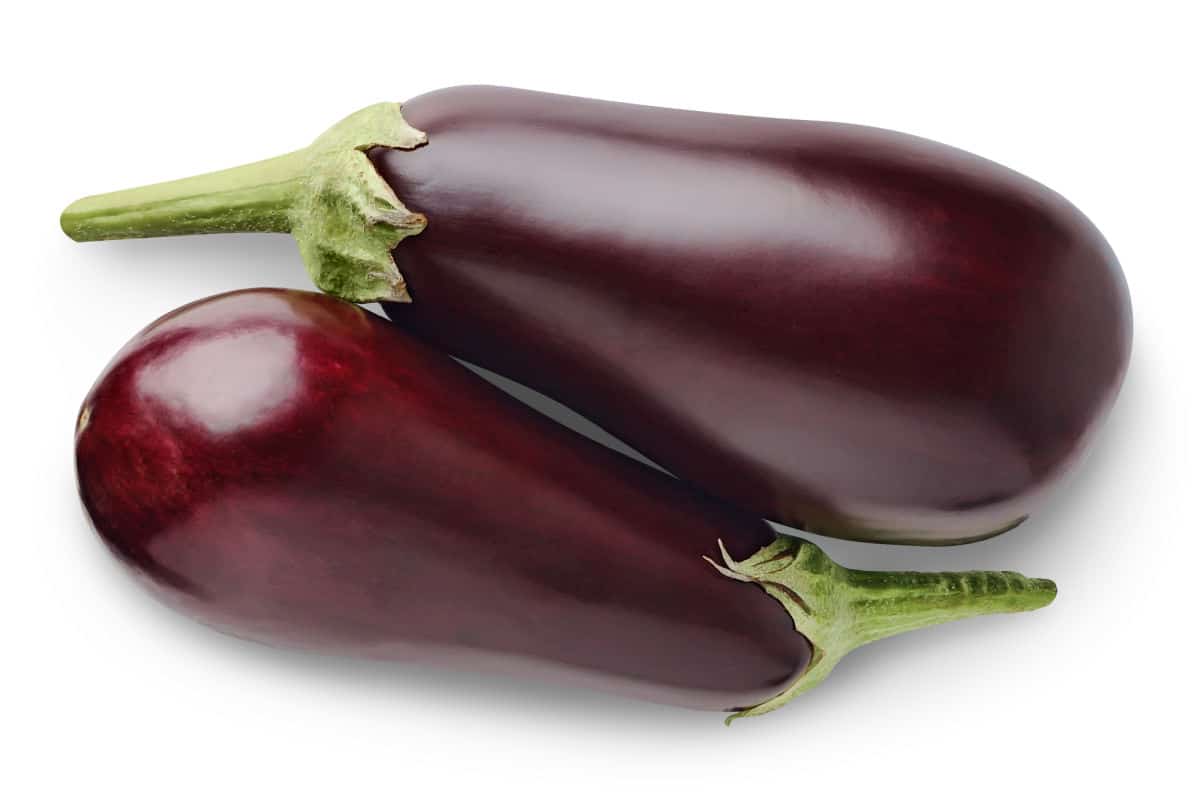 Aubergine
Fruits. Aubergine is the British, French, and German name for Eggplant, which has an elongated shape, dark purple (or striped) color, with glossy skin and a pale, spongy inside. Botanically a fruit or berry, aubergine is part of the nightshade family. Enjoy it in moussaka, aubergine meatballs, or aubergine parmesan.
That's it! I hope you've found this list of 'Vegetables that start with A' useful!
Be sure to check out: