Here are the vegetables that start with W, from Wasabi to Wheatgrass. Here are not only the 13 veggies beginning with the letter W in this list, but we'll also give you info, classifications, recipes, pictures, and more.
You're here because you're wondering which vegetables start with the letter W! Well, here they all are listed for you.
But that's not all! We've also given you plenty of information, plus links to recipes so you can try these vegetables yourself at home.
Our selection of veggies beginning with the letter W has all the ones we know. If you know of any more, let us know in the comments!
Jump to:
Vegetable Classifications
A few notes before we launch into the list of vegetables that start with the letter W.
There are some vegetables that we think of as fruits and some fruits that we think of as vegetables.
There are 3 classifications of "Vegetable": culinary, botanical, and legal.
Culinary Vegetables: These are edible plants and plant parts that are considered veggies for cooking purposes. They are usually savory or are put into savory dishes. This includes pumpkins, eggplant, tomatoes and bell peppers, which are, botanically speaking, fruits. This list of vegetable names will focus on culinary veggies.
Botanical Vegetables: Botany is the study of plants. Botanically, a fruit is seed-bearing and develops from the ovary of a flowering plant, while vegetables are all other parts of the plant, such as roots, stems and leaves.
Legal Vegetables: Some edible plants are legally classified as vegetables for tariff, tax, and regulatory purposes.
NOTE: This vegetables that start with the letter W list was made with culinary vegetables listed.
List of vegetables beginning with W
Here is the list of 13 veggies starting with the letter W!
Wasabi
Water Chestnut
Water Caltrop
Watercress
Wax Beans
Welsh Onions
White Radish
Wild Celery
Wild Garlic
Winged Beans
Wheatgrass
White Asparagus
Winter Squash
More information on the vegetables
Wasabi
Roots. Wasabi is a cruciferous root vegetable, famed for its hot and fiery flavor. It's often served in a paste for sushi. Wasabi is like a Japanese version of horseradish but is related to watercress. It can be found in a paste, powder, or occasionally in root form in specialist stores. Try these wasabi recipes.
Water Caltrop
Leaves. Water caltrop (also known as water chestnut) is an aquatic annual herb. It grows in marshes with its roots in the soil at the bottom of the water, while its leaves float on the water's surface. It grows in warm, wet climates. Water caltrop has a mild flavor and crunchy texture. It is a good source of dietary fiber and vitamins A and C. water caltrop is a popular ingredient in stir-fries, soups, and salads. Try it in Vegan Stuffing.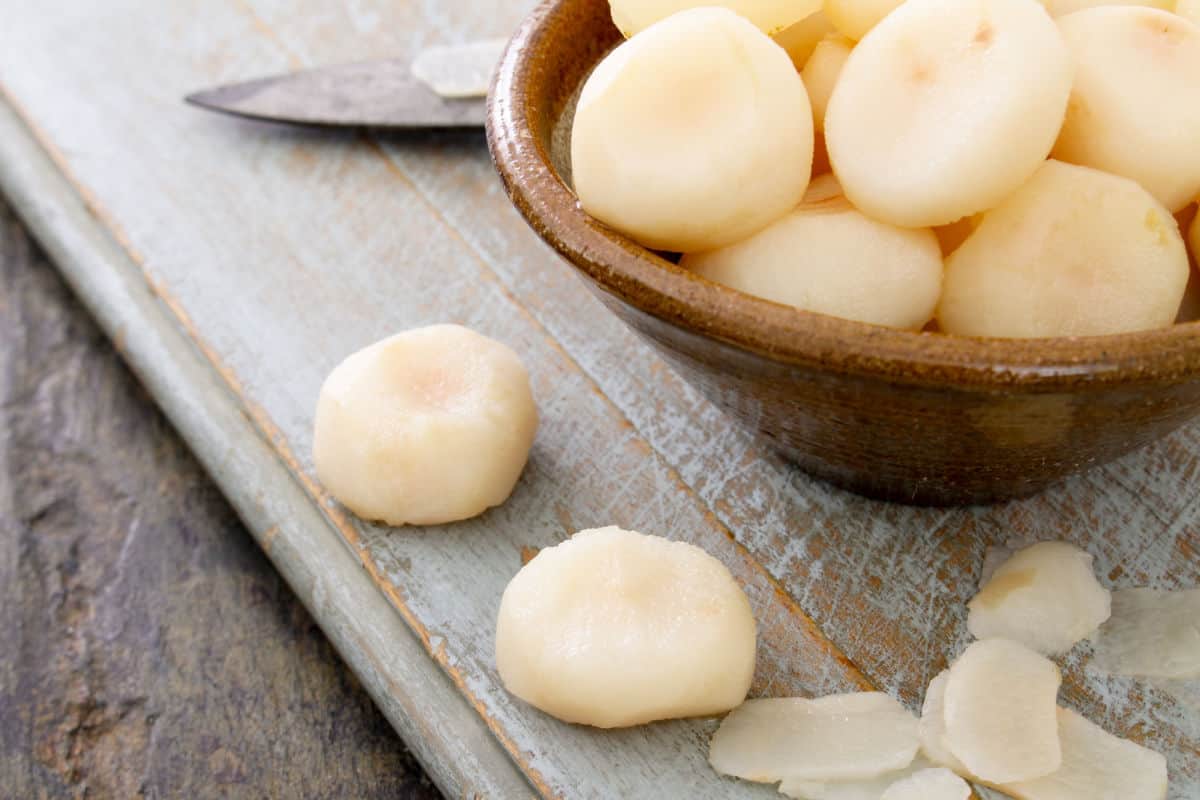 Water Chestnut
Bulbs. Water Chestnut is an aquatic vegetable that grows in marshes, under the water in mud. Popular in Chinese cuisine, water chestnuts can be eaten raw or cooked. They have a crispy potato-like texture and a mild taste.
Try water chestnuts boiled, stir-fried, grilled, pickled, canned, or ground into a flour. They retain much of their texture and crispness when cooked. Try them in these Water Chestnut Recipes or even in Vegan Stuffing.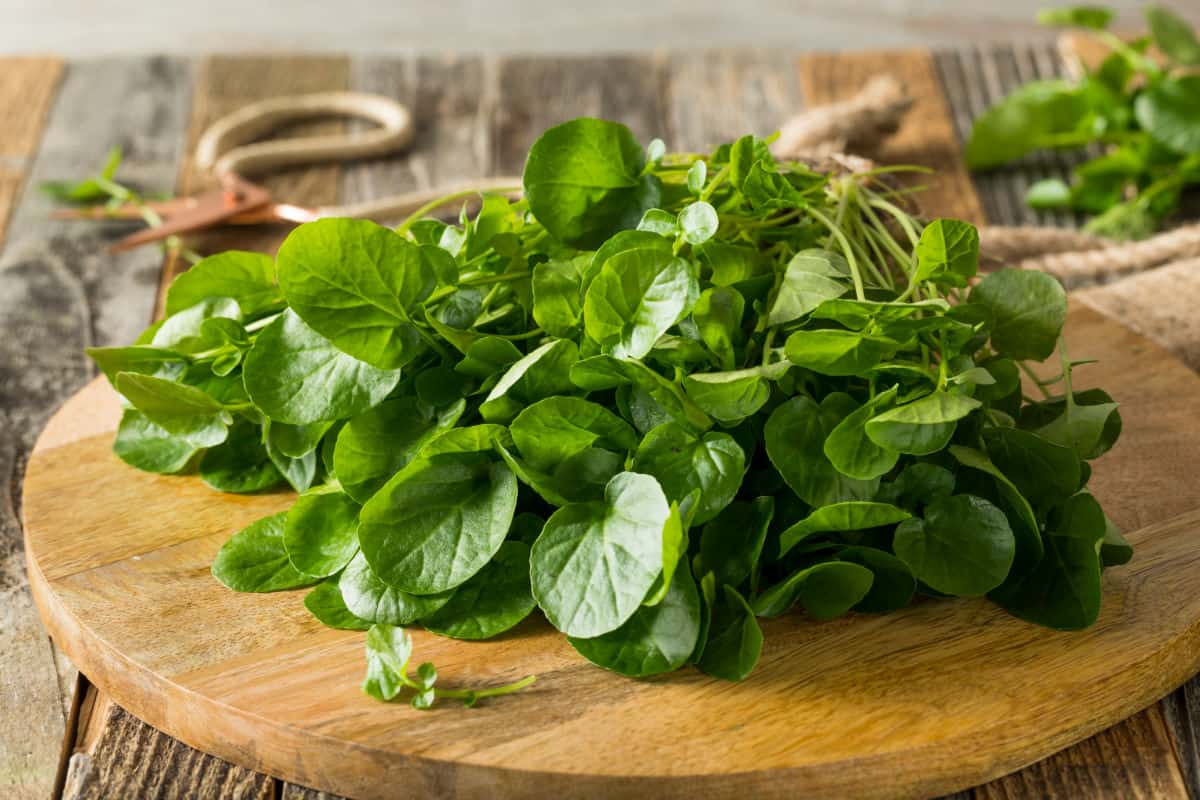 Watercress
Leaves. Watercress (Nasturtium officinale) is an aquatic vegetable that grows with its hollow stems floating in water. Watercress is from the Brassicaceae cabbage family. It's leaves and stems can be eaten raw or cooked. Watercress has a peppery flavor.
Try it added to salads or in Watercress Soup.
Wax Beans
Seeds and Pods. Wax beans are a type of common bean that is grown in many parts of the world. The beans are typically pale yellow or white in color, and have a slightly waxy texture. Wax beans are used in many different types of dishes, including salads, stir-fries, and soups. They are a good source of protein and fiber, and can be a healthy addition to any diet.
Welsh Onions
Roots, stems, leaves. Welsh onion (aka Japanese leek), Allium fistulosum, is a non-bulbing onion similar to scallions or spring onions. They have a mild, chive-like flavour. Welsh onions can be added raw to salads or added to stir-fries.
White Radish
Roots. White radishes are a type of root vegetable that is commonly used in Asian cuisine. They have a slightly sweet and tangy flavor, and are often used in stir-fries or as a garnish. White radishes are low in calories and a good source of vitamin C.
Wild Celery
Leaves and stems. Wild Celery (aka Chinese Leaf Celery, Leaf Celery or Nan Ling Celery) looks similar to flat-leaf parsley but has a very strong and bitter taste. It is mostly leaves, with thin edible stems, much thinner than western celery. It is usually added to stir-fries or soups.
Wild Garlic
Leaves, Flowers & Stems. Wild garlic (Allium ursinum), also known as ramsons, grows wild and weedlike across British and European woodlands. They are part of the amaryllis family Amaryllidaceae.
Wild garlic has a long thin stem, broad leaves, and delicate white flowers, all of which are edible. Try it in salads, soups, stews, or Wild Garlic Pesto.
Winged Beans
Seeds & Pods. Winged beans (Psophocarpus tetragonolobus), are a tropical legume that grows in hot and humid South and Southeast Asian countries along the equator. The pods are long, green and have four frilly edges along the length. All parts of winged beans are edible: seeds, tubers, flowers and leaves. Young winged bean pods can be eaten raw in salads, but they are usually cooked.
Prepare the winged bean pods just like green beans, by cutting off the ends, slicing them, and adding to soups, stews and stir-frys. Try them briefly sauteed in oil or butter. Thai Winged Bean Salad.
Wheatgrass
Leaves. Wheatgrass (Triticum aestivum) is the young leaves of the common wheat plant. It's known for its health benefits and is available fresh (usually still growing), frozen, or freeze-dried. It's commonly used in smoothies and juices, so is often found at juice bars. Try it in Wheatgrass Juice.
White Asparagus
Stems. White asparagus is a stem vegetable that grows as a long, pointy spear. Unlike regular asparagus, white asparagus is grown in the dark, either covered or underground, so it doesn't photosynthesize and produce chlorophyll.
White asparagus has a milder, slightly more bitter taste than green asparagus. Enjoy white asparagus sauteed, grilled, steamed or roasted. Try roasted white asparagus.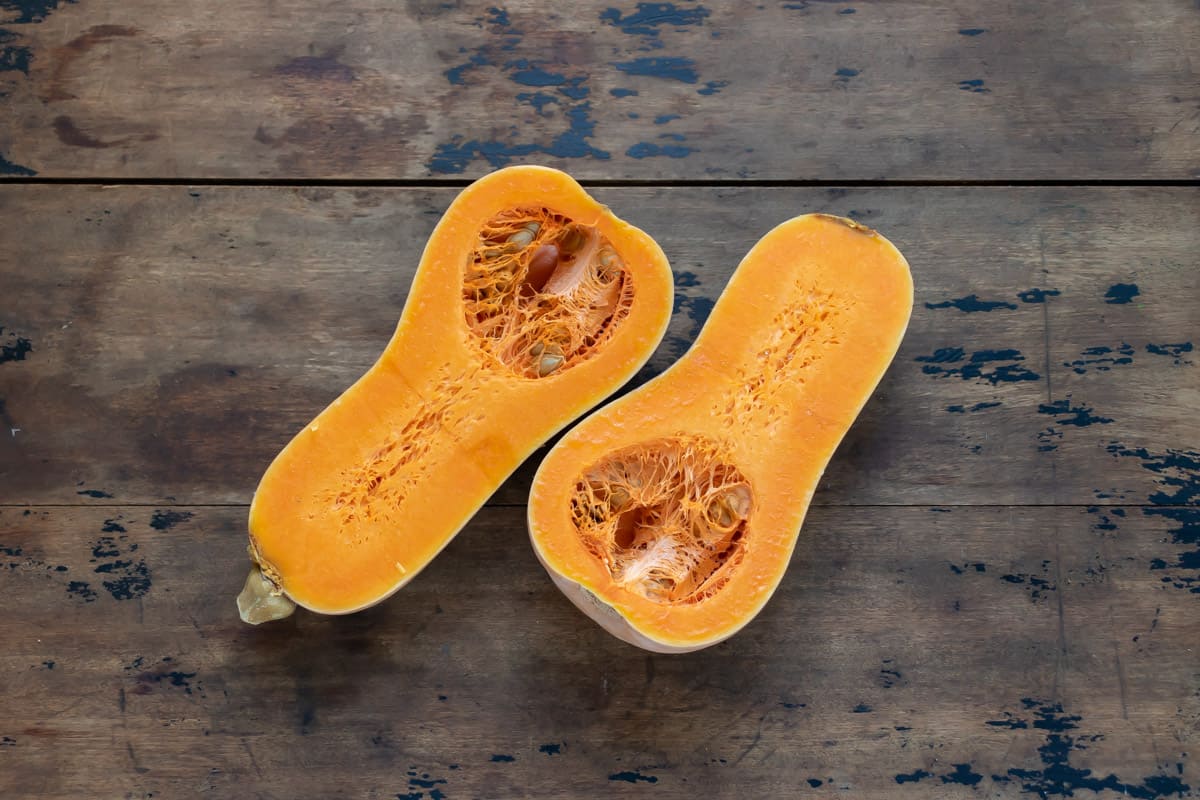 Winter Squash
Fruits. Winter squash is a type of squash that is typically harvested in the fall or winter. There are many different varieties of winter squash, including butternut, acorn, and pumpkin. Winter squash is a versatile ingredient that can be used in both sweet and savory dishes. It is a good source of fiber and vitamins A and C. Try Grilled Butternut Squash, Roasted Red Kuri Squash Salad, Stuffed Butternut Squash.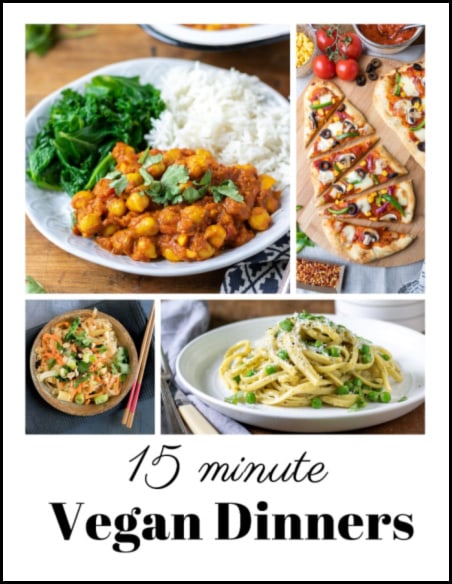 Sign up for our free newsletter and never miss a recipe!
Plus, you'll get a free eBook: 15 Minute Vegan Dinners!
That's it! I hope you've found this list of 'Vegetables starting with V' useful. If any are missing, let us know in the comments and we'll add them.
Be sure to check out:
What Are Leeks
What are Parsnips
All About Broad Beans
Cruciferous Vegetables
All about Legumes
15 Best Lentil Recipes
18 Best Bean Recipes
List of Vegetables

A - Vegetables That Start With A
B - Vegetables That Start With B
C - Vegetables That Start With C
D - Vegetables That Start With D
E - Vegetables That Start With E
F - Vegetables That Start With F
G - Vegetables That Start With G
H - Vegetables That Start With H
I - Vegetables That Start With I
J - Vegetables That Start With J
K - Vegetables That Start With K
L - Vegetables That Start With L
M - Vegetables That Start With M
N - Vegetables That Start With N
O - Vegetables That Start With O
P - Vegetables That Start With P
R - Vegetables That Start With R
S - Vegetables That Start With S
T - Vegetables That Start With T
U - Vegetables That Start With U
V - Vegetables That Start With V

How Many Ounces in a Gallon
How Many Ounces in a Quart
Find out How Many Cups in a Pint, Quart, or Gallon
How Many Ounces In A Pound (oz to lbs)