Wondering which are the vegetables that start with L, we've got them all right here for you in a handy list, from Lacinto Kale to Lotus Root. Here are not only the 9 veggies beginning with the letter L, but we'll also give you info, classifications, recipes, pictures, and more.
We've gathered all the veggies starting with the letter L and listed them right here for you. All in one place!
But that's not all! We've also given you plenty of information, plus links to recipes so you can try these vegetables yourself at home.
If you know of any other L vegetables, then let us know in the comments and we can add them to this list.
There are many delicious vegetables that start with the letter L, including lettuce, leeks, and lentils.
These vegetables are perfect for people who enjoy cooking, as they can be used in a variety of recipes.
Whether you're looking for a healthy salad or a hearty soup, these L vegetables will help you create a meal that your whole family will enjoy.

Jump to:
Vegetable Classifications
A few notes before we launch into the list of vegetables that start with the letter L.
There are some vegetables that we think of as fruits and some fruits that we think of as vegetables.
There are 3 classifications of "Vegetable": culinary, botanical, and legal.
Culinary Vegetables: These are edible plants and plant parts that are considered veggies for cooking purposes. They are usually savory or are put into savory dishes. This includes pumpkins, eggplant, tomatoes and bell peppers, which are, botanically speaking, fruits. This list of vegetable names will focus on culinary veggies.
Botanical Vegetables: Botany is the study of plants. Botanically, a fruit is seed-bearing and develops from the ovary of a flowering plant, while vegetables are all other parts of the plant, such as roots, stems and leaves.
Legal Vegetables: Some edible plants are legally classified as vegetables for tariff, tax, and regulatory purposes.
NOTE: This vegetables that start with L list was made with culinary vegetables listed.
List of vegetables beginning with L
Here is the list of 5 veggies starting with the letter L!
Lacinto Kale
Lakota Squash
Leaf Celery
Lettuce
Lollo Rosso
Lotus Root
More information on the vegetables
Lacinto Kale
Leaves. Lacinto Kale (aka cavolo nero, dinosaur kale or black kale) is Italian kale with long, thin dark leaves. It can be boiled- steamed or eaten raw. Native to Tuscany, it's famously used in ribollita, as well as zuppa toscano. You could even use it to make bright green cavolo nero cupcakes or a cavolo nero Christmas pudding.
Lakota Squash
Fruits. Lakota Squash is a pear-shaped winter squash that is a close relative of the common pumpkin, though it has a different size and shape. It has thick red-orange skin with green streaks. It was named after the Sioux Lakota Indians.
Leaf Celery
Leaves and stems. Leaf Celery (aka Chinese Leaf Celery, Wild Celery or Nan Ling Celery) looks similar to flat-leaf parsley but has a very strong and bitter taste. It is mostly leaves, with thin edible stems, much thinner than western celery. It is usually added to stir-fries or soups.
Leeks
Bulbs. Leeks are part of the allium family, like onions and garlic. They have a cylindrical white bulb and broad leaves. When raw, leeks have quite a strong, sharp taste, but when cooked they mellow with a mild oniony sweetness.
The white part is eaten, and most of the tougher dark green leaves are discarded. Be sure to wash them well, as the layers can have trapped dirt. Leeks can be roasted, braised, pan-fried, slow-cooked, steamed, grilled or used in soups and stews.
Try them in grilled leeks or potato leek soup.
Legumes
Seeds. Legumes are edible seeds that grow in pods, in the Fabaceae or Leguminosae botanical family. They are considered to be a vegetable.
Types of legume include beans, peas, peanuts, lentils, and lupins.
Legumes come in a variety of shapes, colors, and sizes. They can be found in many formats including dried, canned, cooked, frozen, split, or ground into flours.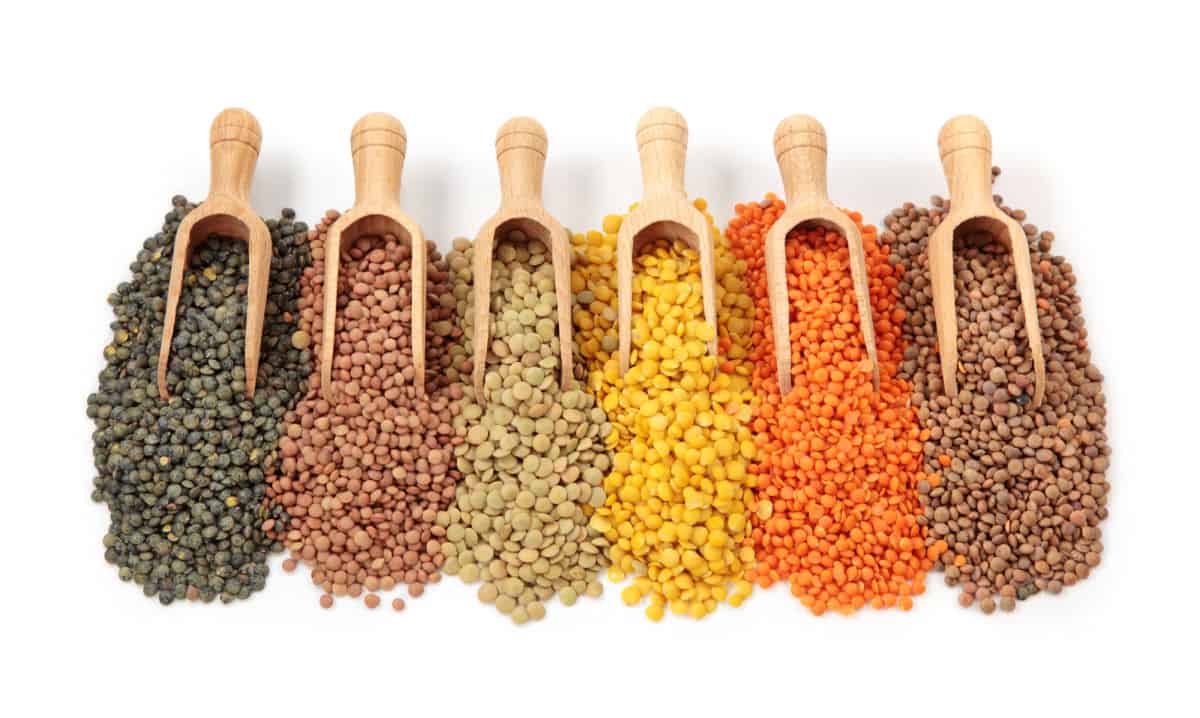 Lentils
Seeds. Lentils are small disc-shaped edible seeds that grow in pods of plants in the Fabacea family. They are classified as a legume (along with peanuts, beans, and peas).
Lentils are considered to be vegetables and can be used as food for humans or animals.
There are a huge number of varieties and they are used in many traditional cuisines around the world. Examples of lentils are red, brown, green, and puy lentils.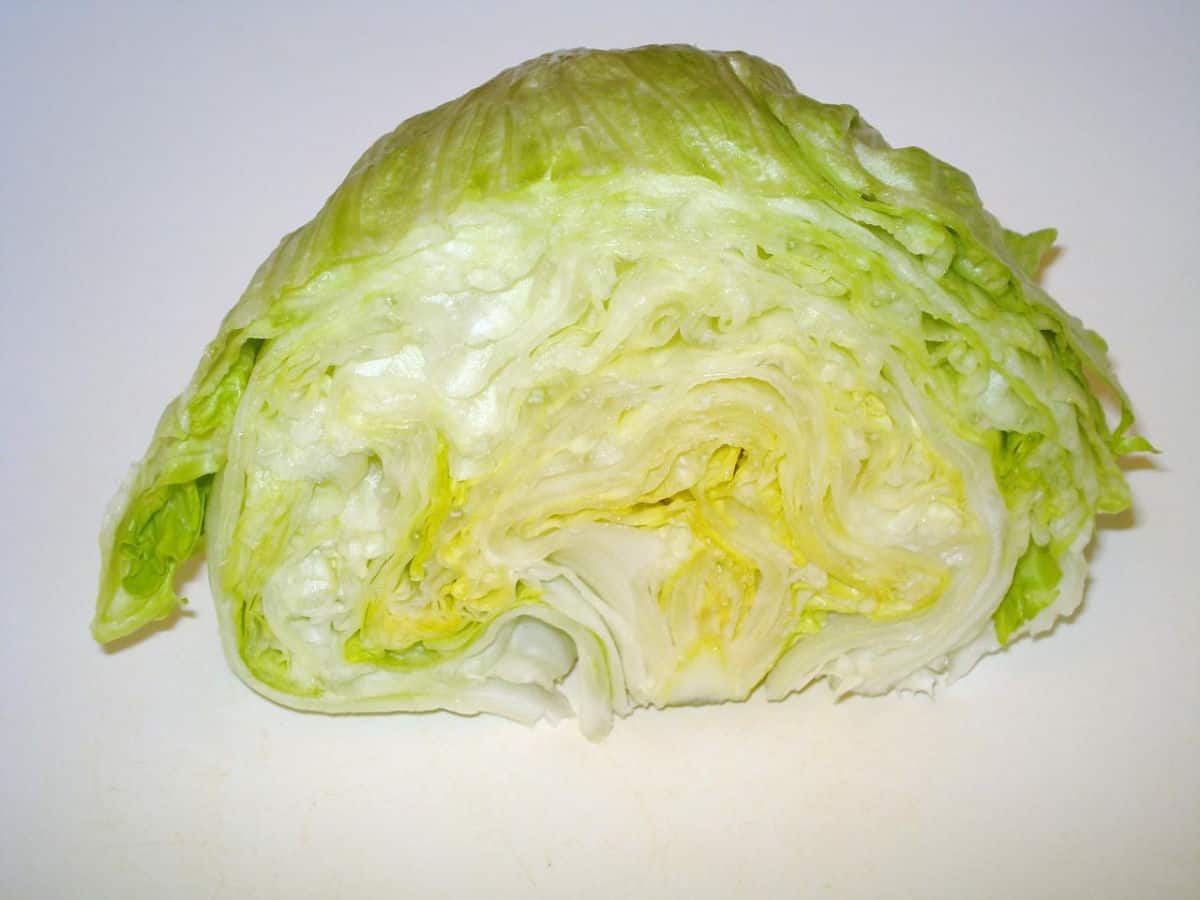 Lettuce
Leaves. Lettuce is an edible plant used in salads that come in many varieties. They're usually served raw, but can be cooked, grilled or braised, or used in soups and stews.
Try grilled lettuce in a caesar salad, or use a mix of lettuce varieties in salad recipes.
Lollo Rosso
Leaves. Lollo rosso is a dark red Italian lettuce with a frilly structure. It's popular in salads to add a range of colors in contrast to the usual green lettuces. It's soft yet crisp with a mildly bitter taste.
Lotus Root
Roots. Lotus root (also called Renkon) is a vegetable that comes from the root of the aquatic lotus flower. It's popular in many Asian cuisines and has a mild celery-like taste and dense texture. When sliced it has a distinctive design with patterns of small holes. Enjoy lotus root stir-fried, steamed or added to soups.
Try it in Kung Pao Lotus Root.
Tip: Lotus root browns quickly, so after peeling and slicing, keep it in a bowl of water with a squeeze of lemon juice until ready to use.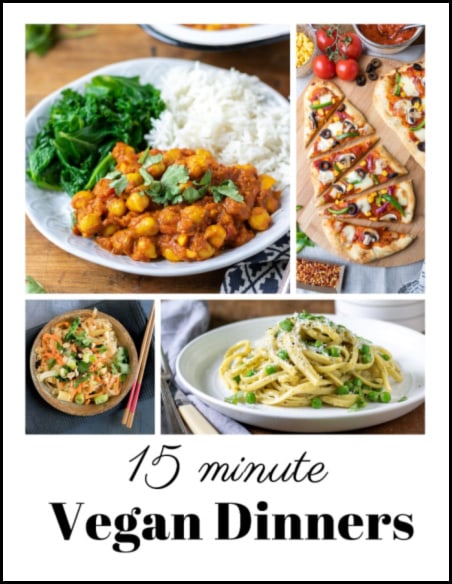 Sign up for our free newsletter and never miss a recipe!
Plus, you'll get a free eBook: 15 Minute Vegan Dinners!
That's it! I hope you've found this list of 11 'Vegetables starting with K' useful. If any are missing, let us know in the comments and we'll add them.
Be sure to check out:
What Are Leeks
What are Parsnips
All About Broad Beans
Cruciferous Vegetables
All about Legumes
15 Best Lentil Recipes
18 Best Bean Recipes
List of Vegetables

A - Vegetables That Start With A
B - Vegetables That Start With B
C - Vegetables That Start With C
D - Vegetables That Start With D
E - Vegetables That Start With E
F - Vegetables That Start With F
G - Vegetables That Start With G
H - Vegetables That Start With H
I - Vegetables That Start With I
J - Vegetables That Start With J
K - Vegetables That Start With K
How Many Ounces in a Gallon
How Many Ounces in a Quart
Find out How Many Cups in a Pint, Quart, or Gallon