Here are the vegetables that start with Y, from Yacon to Yukon Gold Potatoes. Here are not only the 10 veggies beginning with the letter Y in this list, but we'll also give you info, classifications, recipes, pictures, and more.
You're here because you're wondering which vegetables start with the letter Y! Well, here they all are listed for you.
But that's not all! We've also given you plenty of information, plus links to recipes so you can try these vegetables yourself at home.
Our selection of veggies beginning with the letter Y has all the ones we know. If you know of any more, let us know in the comments!
Jump to:
Vegetable Classifications
A few notes before we launch into the list of vegetables that start with the letter Y.
There are some vegetables that we think of as fruits and some fruits that we think of as vegetables.
There are 3 classifications of "Vegetable": culinary, botanical, and legal.
Culinary Vegetables: These are edible plants and plant parts that are considered veggies for cooking purposes. They are usually savory or are put into savory dishes. This includes pumpkins, eggplant, tomatoes and bell peppers, which are, botanically speaking, fruits. This list of vegetable names will focus on culinary veggies.
Botanical Vegetables: Botany is the study of plants. Botanically, a fruit is seed-bearing and develops from the ovary of a flowering plant, while vegetables are all other parts of the plant, such as roots, stems and leaves.
Legal Vegetables: Some edible plants are legally classified as vegetables for tariff, tax, and regulatory purposes.
NOTE: This vegetables that start with the letter Y list was made with culinary vegetables listed.
List of vegetables beginning with Y
Here is the list of 13 veggies starting with the letter Y!
Yacon
Yam
Yam Bean
Yarrow
Yao Choy
Yardlong Bean
Yellow Pepper
Yellow Squash
Yukon Gold Potato
More information on the vegetables
Yacon
Roots. Yacon is a tuber that is native to the Andes Mountains. It looks like a small, dark brown potato and has a sweet, slightly molasses-like flavor. Yacon is often eaten raw, as a healthy snack or added to salads. It is also used to make yacon syrup, which is a popular sugar substitute.
Yam
Roots. Yam is a type of root vegetable that is popular in many parts of the world. It is often used in savory dishes, but can also be sweetened and eaten as a dessert. Yam grows in tropical and subtropical climates and is a staple food in many cultures. Try these yam recipes.
Yam Bean
Roots. Yam Bean is also commonly known as Jicama (pronounced HEE-kah-mah) and is a round tuberous root vegetable with a pale brown thin skin and a starchy white dense interior. It has a sweet, nutty flavor, and a crisp, crunchy texture, like a cross between a potato and an apple. Yam Bean can be eaten raw or cooked.
In Mexico, it is served raw as a street food snack. Cut the peeled jicama into thin slices or sticks, then sprinkle with lime juice, chili powder and salt.
Yarrow
Leaves and Flowers. Yarrow is a flowering plant that is part of the Asteraceae family. It is native to temperate regions of the Northern Hemisphere and can be found in Europe, Asia, and North America. The leaves and flowers of the yarrow plant are edible and have a slightly bitter taste. Yarrow can be used in salads, as a garnish, or in cooked dishes.
Yao Choy
Leaves. Yao choy (also known as Chinese Mustard Greens) is a type of leafy green vegetable that is popular in Asian cuisine. It grows in warm climates and is typically eaten cooked. Yao choy has a mild bitter flavor and a slightly crunchy texture. It is often used in soups, wraps or in stir-fries.
Yardlong Bean
Seeds and Pods. Yardlong beans are a type of legume that is popular in Asian cuisine. They are also known as snake beans or asparagus beans. The beans are long and thin, and they grow on vines. Yardlong beans can be eaten raw, but they are usually cooked. When cooked, they have a tender texture and a nutty flavor.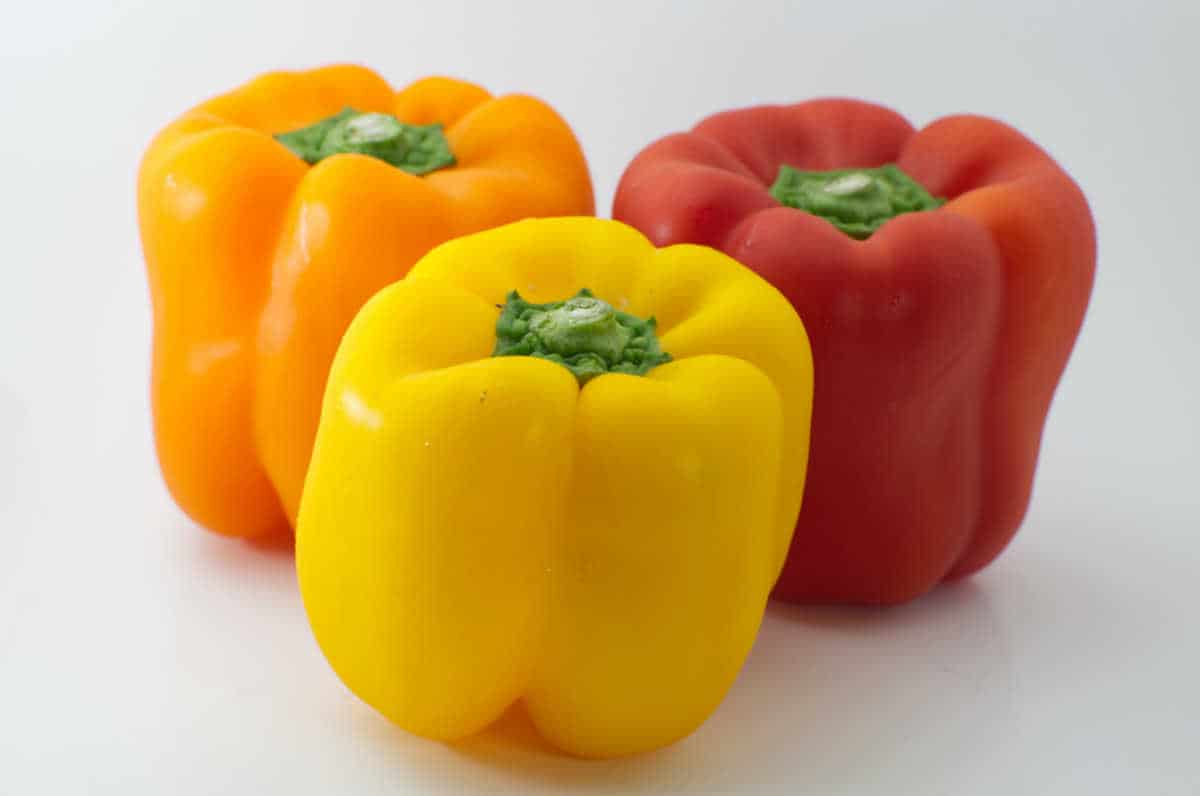 Yellow Pepper
Fruits. Also known as sweet peppers, bell peppers or capsicum. Yellow eppers are a fruit that can also be found typically in green, yellow, orange and red. Green peppers are the most bitter, and they increase in sweetness with red being the sweetest and also having the most phytonutrients. Try them in vegan stuffed peppers.
Yellow Squash
Fruits. Yellow squash come in either straightneck or crookneck varieties. Crookneck squash has a slender neck, curving to a bulbous bottom. Crookneck have larger seeds and a thick, waxy skin. Straightneck, are, straighter.
Yucca Root
Roots. Yucca Root, also known as Manioc, Cassava or Yucan Root, is a starchy root vegetable or tuber with a mild, nutty flavor. It's popular in the Caribbean and across Latin America. Enjoy it mashed, turned into chips or fries, or baked into bread or cake. Try this cassava cake.
Yukon Gold Potato
Tubers. Yukon gold potatoes are a type of potato that is grown in the Yukon Territory of Canada. They are a golden color and have a smooth, waxy texture. They are a versatile potato that can be used in many different recipes. Some of the most popular recipes that use Yukon gold potatoes are mashed potatoes, roasted potatoes, and au gratin potatoes.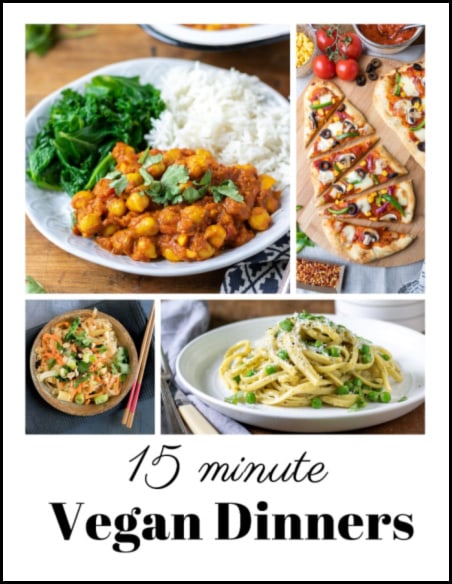 Sign up for our free newsletter and never miss a recipe!
Plus, you'll get a free eBook: 15 Minute Vegan Dinners!
That's it! I hope you've found this list of 'Vegetables starting with V' useful. If any are missing, let us know in the comments and we'll add them.
Be sure to check out:
What Are Leeks
What are Parsnips
All About Broad Beans
Cruciferous Vegetables
All about Legumes
15 Best Lentil Recipes
18 Best Bean Recipes
List of Vegetables

A - Vegetables That Start With A
B - Vegetables That Start With B
C - Vegetables That Start With C
D - Vegetables That Start With D
E - Vegetables That Start With E
F - Vegetables That Start With F
G - Vegetables That Start With G
H - Vegetables That Start With H
I - Vegetables That Start With I
J - Vegetables That Start With J
K - Vegetables That Start With K
L - Vegetables That Start With L
M - Vegetables That Start With M
N - Vegetables That Start With N
O - Vegetables That Start With O
P - Vegetables That Start With P
R - Vegetables That Start With R
S - Vegetables That Start With S
T - Vegetables That Start With T
U - Vegetables That Start With U
V - Vegetables That Start With V
W - Vegetables That Start With W
Z - Vegetables That Start With Z

How Many Ounces in a Gallon
How Many Ounces in a Quart
Find out How Many Cups in a Pint, Quart, or Gallon
How Many Ounces In A Pound (oz to lbs)