Here are the vegetables that start with Z, from Zebra Eggplant to Zucchini. Here are not only the 3 veggies beginning with the letter Z in this list, but we'll also give you info, classifications, recipes, pictures, and more.
You're here because you're wondering which vegetables start with the letter Z! Well, here they all are listed for you.
But that's not all! We've also given you plenty of information, plus links to recipes so you can try these vegetables yourself at home.
Our selection of veggies beginning with the letter Z has all the ones we know. If you know of any more, let us know in the comments!
Jump to:
Vegetable Classifications
A few notes before we launch into the list of vegetables that start with the letter Z.
There are some vegetables that we think of as fruits and some fruits that we think of as vegetables.
There are 3 classifications of "Vegetable": culinary, botanical, and legal.
Culinary Vegetables: These are edible plants and plant parts that are considered veggies for cooking purposes. They are usually savory or are put into savory dishes. This includes pumpkins, eggplant, tomatoes and bell peppers, which are, botanically speaking, fruits. This list of vegetable names will focus on culinary veggies.
Botanical Vegetables: Botany is the study of plants. Botanically, a fruit is seed-bearing and develops from the ovary of a flowering plant, while vegetables are all other parts of the plant, such as roots, stems and leaves.
Legal Vegetables: Some edible plants are legally classified as vegetables for tariff, tax, and regulatory purposes.
NOTE: This vegetables that start with the letter Z list was made with culinary vegetables listed.
List of vegetables beginning with Z
Here is the list of 3 veggies starting with the letter Z!
Zebra Eggplant
Zizania Latifolia
Zucchini
More information on the vegetables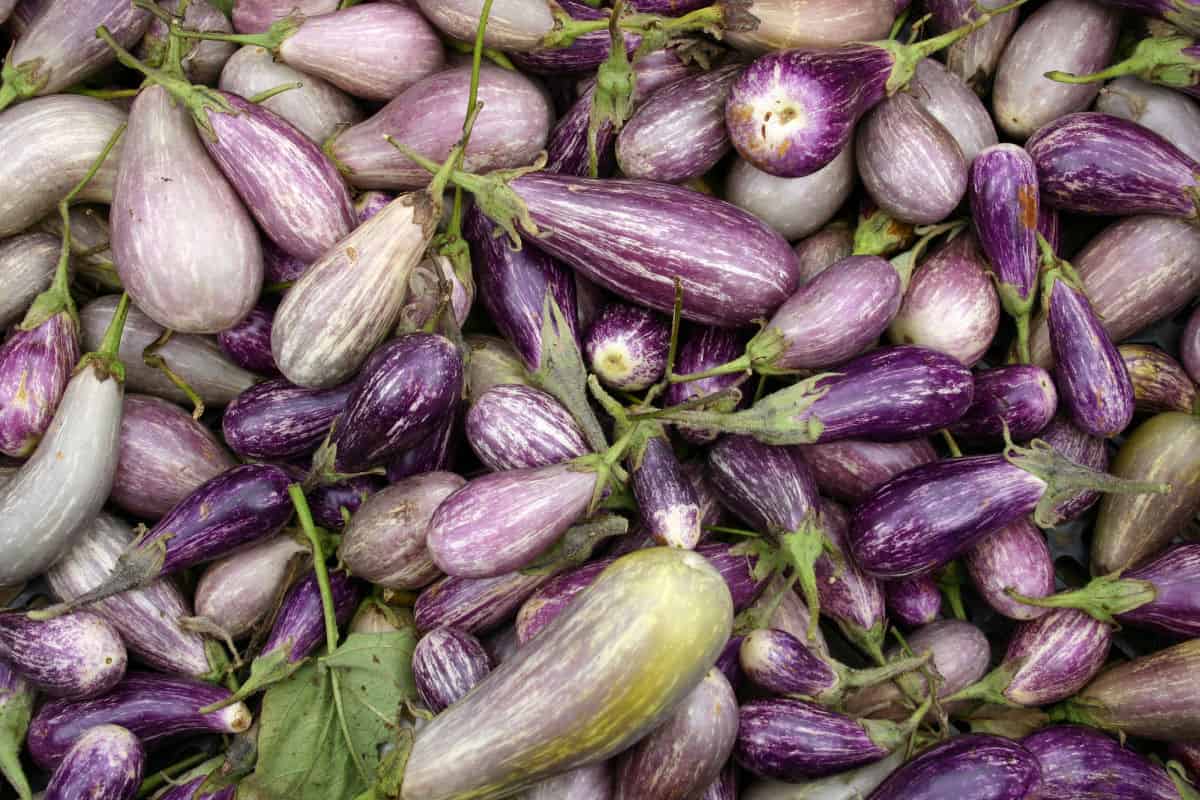 Zebra Eggplant
Fruits. Zebra eggplant is a type of eggplant that has stripes on its skin. It is a popular ingredient in many Asian dishes. The zebra eggplant is native to India and China. It has a slightly sweeter taste than other types of eggplant. To cook zebra eggplant, you can fry it, bake it, or add it to stews or curries.
Zizania Latifolia
Leaves. Zizania latifolia, also known as man-root or water oats, is a perennial grass that grows in wetland areas. It can be found in North America, Europe, Asia, and Africa. The plant has long, slender leaves and a small, inconspicuous flower. It is often used as a food source, as the roots can be cooked and eaten.
Zucchini
Fruits. Zucchini is also known as courgette. These summer squashes are oblong in shape and are green, yellow, or striped. Zucchini comes from the same family as cucumber, melon, and squash.
The skin is edible and they can be eaten raw, fried, roasted or grilled. They have a high water content, so aren't great boiled as they'll fall apart. The mild flavor lends itself well to sweet dishes as well as savory. Try lemon zucchini cake, zucchini fritters or zucchini soup.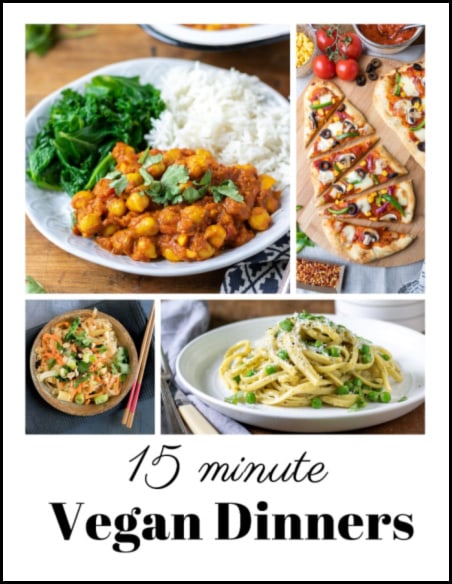 Sign up for our free newsletter and never miss a recipe!
Plus, you'll get a free eBook: 15 Minute Vegan Dinners!
That's it! I hope you've found this list of 'Vegetables starting with V' useful. If any are missing, let us know in the comments and we'll add them.
Be sure to check out:
What Are Leeks
What are Parsnips
All About Broad Beans
Cruciferous Vegetables
All about Legumes
15 Best Lentil Recipes
18 Best Bean Recipes
List of Vegetables

A - Vegetables That Start With A
B - Vegetables That Start With B
C - Vegetables That Start With C
D - Vegetables That Start With D
E - Vegetables That Start With E
F - Vegetables That Start With F
G - Vegetables That Start With G
H - Vegetables That Start With H
I - Vegetables That Start With I
J - Vegetables That Start With J
K - Vegetables That Start With K
L - Vegetables That Start With L
M - Vegetables That Start With M
N - Vegetables That Start With N
O - Vegetables That Start With O
P - Vegetables That Start With P
R - Vegetables That Start With R
S - Vegetables That Start With S
T - Vegetables That Start With T
U - Vegetables That Start With U
V - Vegetables That Start With V
W - Vegetables That Start With W
Y - Vegetables That Start With Y

How Many Ounces in a Gallon
How Many Ounces in a Quart
Find out How Many Cups in a Pint, Quart, or Gallon
How Many Ounces In A Pound (oz to lbs)