Wondering which are the vegetables that start with N, we've got them all right here for you in a handy list, from Nanohana to Nori. Here are not only the 10 veggies beginning with the letter N, but we'll also give you info, classifications, recipes, pictures, and more.
You're here because you're wondering which vegetables start with the letter N! Well, here they all are listed for you.
But that's not all! We've also given you plenty of information, plus links to recipes so you can try these vegetables yourself at home.
If you know of any other N vegetables, then let us know in the comments and we can add them to this list.
There are many delicious vegetables that start with the letter N, including mooli, malabar spinach and mung beans.
If you're looking for fresh and delicious vegetables that start with the letter N, you've come to the right place!
Our selection of veggies beginning with the letter n includes everything from mushrooms and mangetout to mustard greens and more.
Jump to:
Vegetable Classifications
A few notes before we launch into the list of vegetables that start with the letter n.
There are some vegetables that we think of as fruits and some fruits that we think of as vegetables.
There are 3 classifications of "Vegetable": culinary, botanical, and legal.
Culinary Vegetables: These are edible plants and plant parts that are considered veggies for cooking purposes. They are usually savory or are put into savory dishes. This includes pumpkins, eggplant, tomatoes and bell peppers, which are, botanically speaking, fruits. This list of vegetable names will focus on culinary veggies.
Botanical Vegetables: Botany is the study of plants. Botanically, a fruit is seed-bearing and develops from the ovary of a flowering plant, while vegetables are all other parts of the plant, such as roots, stems and leaves.
Legal Vegetables: Some edible plants are legally classified as vegetables for tariff, tax, and regulatory purposes.
NOTE: This vegetables that start with the letter N list was made with culinary vegetables listed.
List of vegetables beginning with N
Here is the list of 10 veggies starting with the letter N!
Nanohana
Napa Cabbage
Nasturtium
Navy Beans
Neeps
Nettles
New Potatoes
New Zealand Spinach
Nopales
Nori
More information on the vegetables
Nanohana
Leaves, stems, flowers. Nanohana is a cruciferous vegetable, closely related to rapini and broccoli, which is commonly used in Japanese cuisine.
Nanohana are the young shoots of the rapeseed plant, including its buds, leaves and stems. It has a grassy, slightly bittersweet flavor that is often likened to broccolini.
Nanohana can be steamed, stir-fried, or used in soups and stews.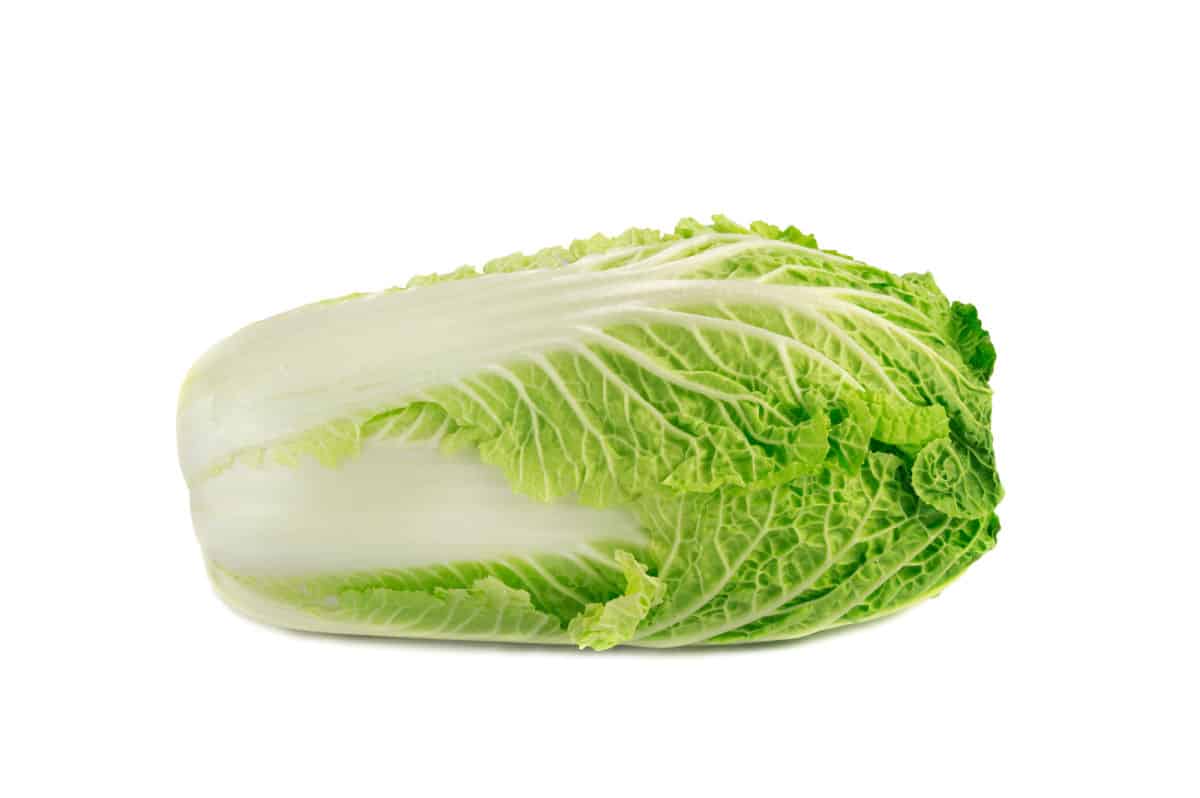 Napa Cabbage
Leaves. Napa Cabbage is a pointed, pale green cabbage. It can be boiled, steamed, sauteed, and added to soups and stews.
Napa can also be eaten raw in salads and coleslaw or Cabbage Salad.
Try cutting it into wedges and grilling until tender and slightly charred. Store napa, unwashed, in the fridge for up to 1 week. Try Stir-Fried Napa with spicy garlic dressing.
Nasturtium
Flowers, leaves. Nasturtium is a genus of flowering plants in the family Brassicaceae. Its members are known commonly as watercress, nasturtium, or cress.
Nasturtium leaves and flowers are edible and have a peppery flavor. The leaves can be used in salads or as a garnish, and the flowers can be used as a colorful addition to salads or as a decoration on other dishes.
Nasturtium seeds can also be pickled and used as a condiment or the leaves can be used in Nasturtium Pesto.
Navy Beans
Seeds. Navy beans (also called haricot, pearl haricot beans, Boston bean, and white pea bean) are a type of small, white bean that gets its name from its use in early naval ships. These beans are often used in soups and stews because of their dense texture and creamy flavor.
Navy beans are smaller and denser than other white beans, such as great northern or cannellini beans. They also have a creamier texture and a milder flavor. Try using them in Easy Baked Beans with Turmeric.
Neeps
Roots. Neeps is the Scottish name for the root vegetable that is called turnip in Scotland (neeps is short for turnip), swede in England, or rutabaga in the USA. It's a bulbous root vegetable with purple/green skin, and yellow flesh, with a sweet, earthy flavour. How to cook neeps.
Nettles
Leaves. Nettles (also called stinging nettles) are a type of herbaceous flowering plant in the family Urticaceae. They are usually found growing wild like a weed. Nettles have a long history of use as a medicinal plant, and they are also used as a food source and even as a material for making cloth and paper!
How to pick nettles?
If you can't find bags of nettles at your farmer's market, then you can forage for your own in the wild!
Stay away from major roads to avoid pollution on your nettles.
Nettle is best in the early spring so hurry and get foraging, choosing the top four to six leaves (they're more tender).
When picking nettles, be sure to wear gloves to avoid getting stung. Cut the stem of the plant at the base, and then carefully remove the leaves. When cooked, nettles lose their sting.
Try them in Lemon Stinging Nettle Cake or Nettle Soup
New Potatoes
Roots & Tubers. This incredibly popular root vegetable is a member of the nightshade family, Solanaceae. New potatoes are harvested young while still small.
Try them in Bombay Potatoes, Mini Baked Potatoes, or in Greek Potato Salad or Broccoli Salad with Potatoes and Herbs.
New Zealand Spinach
Leaves. New Zealand Spinach is a trailing plant with bright green triangular edible leaves. Although it's not related to typical spinach, New Zealand spinach can be eaten the same way: young leaves can be eaten raw in salads, or it can be steamed, wilted, or added to soups and stews.
Nopales
Leaves. Nopales are a type of cactus that is commonly eaten in Mexico.
The pads of the cactus are harvested and used in a variety of dishes, including salads, stews, and tacos. Nopales have a slightly tart and salty flavor and a slightly chewy texture. They can be found in grocery stores, fresh, frozen or canned.
Nori
Leaves. Nori is a sea vegetable with a strong sea flavor, that's popular in Japan. Nori is a seaweed that's often found formed into dried sheets that are commonly used to wrap sushi or as a garnish in soups and ramen. It is a great way to add 'fishy' flavor to vegetarian and vegan dishes like in this Vegan Tuna Sandwich.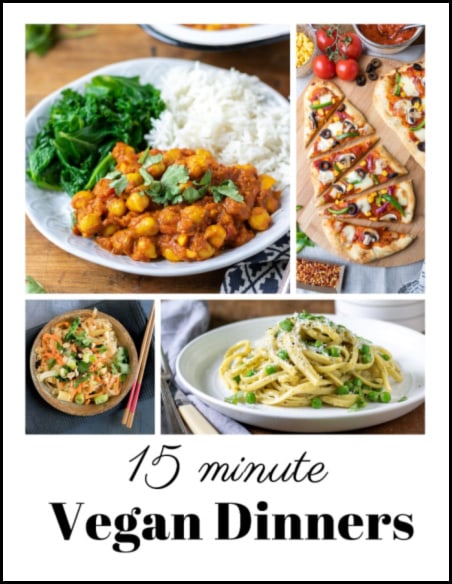 Sign up for our free newsletter and never miss a recipe!
Plus, you'll get a free eBook: 15 Minute Vegan Dinners!
That's it! I hope you've found this list of 10 'Vegetables starting with N' useful. If any are missing, let us know in the comments and we'll add them.
Be sure to check out:
What Are Leeks
What are Parsnips
All About Broad Beans
Cruciferous Vegetables
All about Legumes
15 Best Lentil Recipes
18 Best Bean Recipes
List of Vegetables

A - Vegetables That Start With A
B - Vegetables That Start With B
C - Vegetables That Start With C
D - Vegetables That Start With D
E - Vegetables That Start With E
F - Vegetables That Start With F
G - Vegetables That Start With G
H - Vegetables That Start With H
I - Vegetables That Start With I
J - Vegetables That Start With J
K - Vegetables That Start With K
L - Vegetables That Start With L
M - Vegetables That Start With M
How Many Ounces in a Gallon
How Many Ounces in a Quart
Find out How Many Cups in a Pint, Quart, or Gallon