Wondering which are the vegetables that start with K, we've got them all right here for you in a handy list, from kabocha squash to kyona. Here are not only the 11 veggies beginning with the letter K, but we'll also give you info, classifications, recipes, pictures, and more.
We've gathered all the veggies starting with the letter K and listed them right here for you. All in one place!
But that's not all! We've also given you plenty of information, plus links to recipes so you can try these vegetables yourself at home.
If you know of any other K vegetables, then let us know in the comments and we can add them to this list.
Jump to:
Vegetable Classifications
A few notes before we launch into the list of vegetables that start with K.
There are some vegetables that we think of as fruits and some fruits that we think of as vegetables.
There are 3 classifications of "Vegetable": culinary, botanical, and legal.
Culinary Vegetables: These are edible plants and plant parts that are considered veggies for cooking purposes. They are usually savory or are put into savory dishes. This includes pumpkins, eggplant, tomatoes and bell peppers, which are, botanically speaking, fruits. This list of vegetable names will focus on culinary veggies.
Botanical Vegetables: Botany is the study of plants. Botanically, a fruit is seed-bearing and develops from the ovary of a flowering plant, while vegetables are all other parts of the plant, such as roots, stems and leaves.
Legal Vegetables: Some edible plants are legally classified as vegetables for tariff, tax, and regulatory purposes.
NOTE: This vegetables that start with K list was made with culinary vegetables listed.
List of vegetables beginning with K
Here is the list of 5 veggies starting with the letter K!
Kabocha Squash
Kai Lan
Kale
Kelp
Kidney Beans
Kohlrabi
Komatsuna
Kombu
Kovakkai
Kyona
Kusamochi
More information on the vegetables
Kabocha Squash
Fruits. Kabocha (also calle) is a small round green-skinned squash from Japan with orange flesh. The skin is thin, so it doesn't have to be peeled. The sweet winter squash is deliciously roasted, steamed, or stuffed. Find out how to cook kabocha squash.
Kai Lan
Flowers. Also known as Chinese Broccoli, kai lan is sweeter than broccoli and has thinner long edible stems. Add it to stir-fries, soups, or serve as a side dish, grilled, steamed or roasted.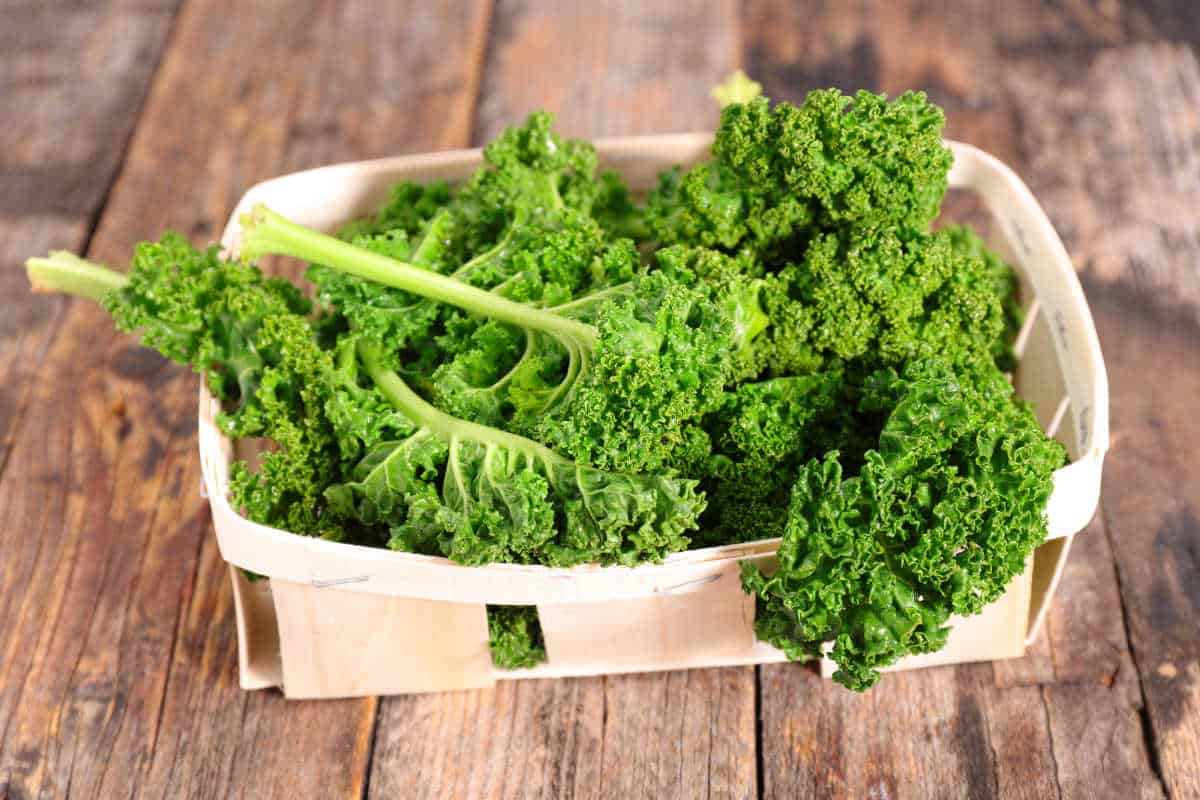 Kale
Leaves. Kale is a leafy green vegetable. There are different varieties, such as curly kale with rounded leaves, or lacinto kale with long dark leaves.
Kale can be cooked in many ways: steamed, boiled, sauteed or added to soups and stews. To eat it raw in salads, it's best to massage the leaves to make them less chewy.
You can even puree kale and make a bright green kale cake. It's perfect for kale soup too.
Kelp
Leaves. Kelp is a large brown coastal seaweed. You can buy it in powder, dried or raw. Try using it in salads or adding the powder to smoothies. Try it in kelp salad.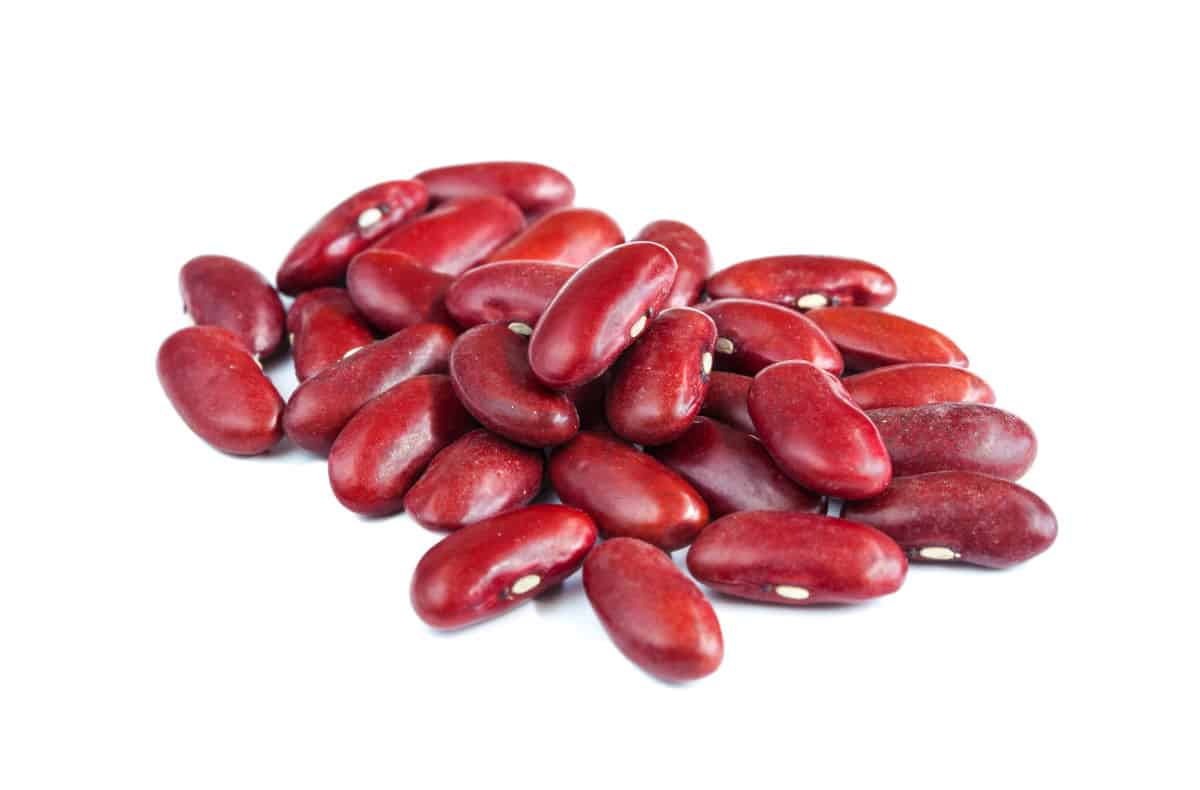 Kidney Beans
Seeds and Pods. Kidney beans are in the legume family of vegetables. They are found dried or canned and are a versatile way to add protein, texture and flavor to dishes. Try them in Rajma Masala (Kidney Bean Curry) or Kidney Bean Stew.
Kohlrabi
Stems. Kohlrabi is a round vegetable with shoots coming out of the top. It has a mild, sweet cabbage-like taste and a crisp, crunchy texture. It can be eaten raw in coleslaw or salad or cooked. Try it steamed, boiled roasted or stir-fried. The leaves can also be eaten. Kohlrabi slaw.
Komatsuna
Leaves. Komatsuna is also called Japanese mustard spinach but is actually a brassica. It tastes like cabbage with hints of mild mustard. You can eat komatsuna raw in salads or cooked.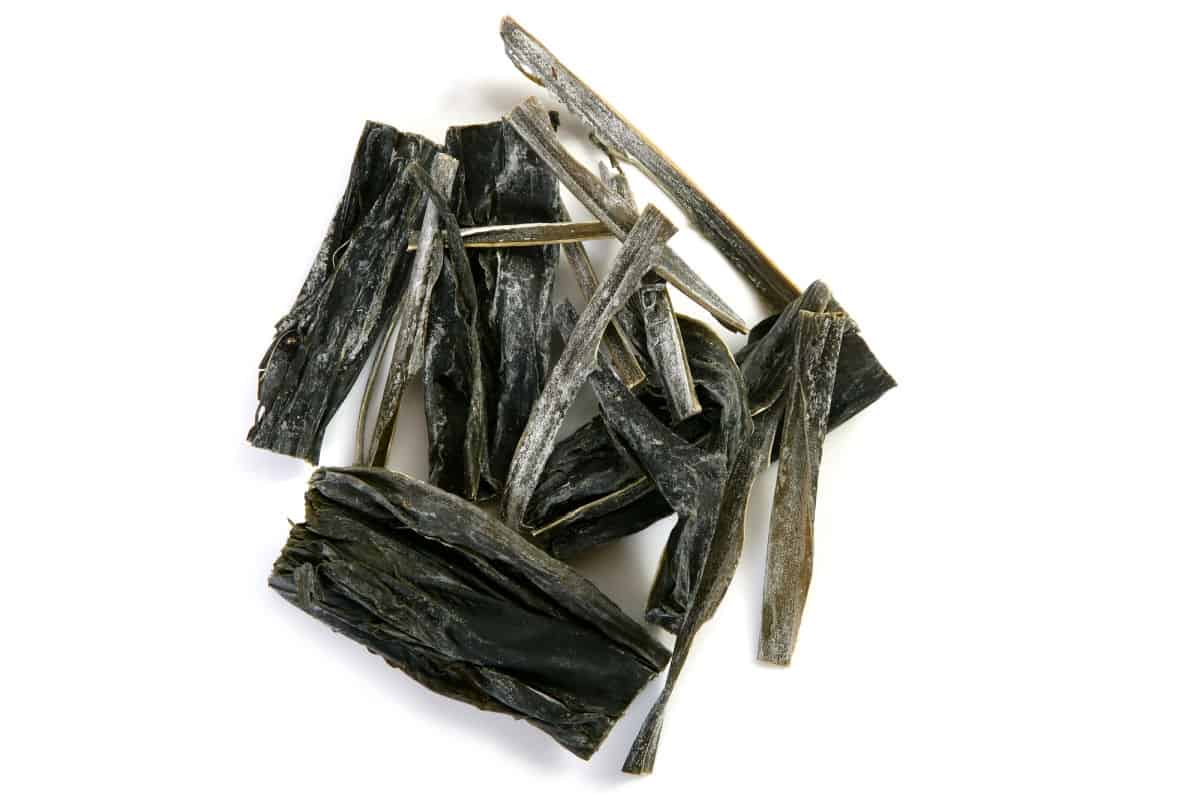 Kombu
Leaves. Kombu is a type of kelp or leafy seaweed vegetable. From Japan, it's a main part of dashi and can be found dried, pickled or fresh. It's useful to add to bean dishes to make them more easily digested. Try making Dashi soup broth.
Kovakkai
Fruits. Kovakkai (Coccinia grandis) is also known as scarlet gourd, ivy gourd or tindora. The tropical vine grows in tropical climates, and is popular in Indian, Thai and Malaysian cuisines. They have a crunchy texture and can be eaten cooked or raw. Although it is botanically a fruit, it is cooked like a vegetable.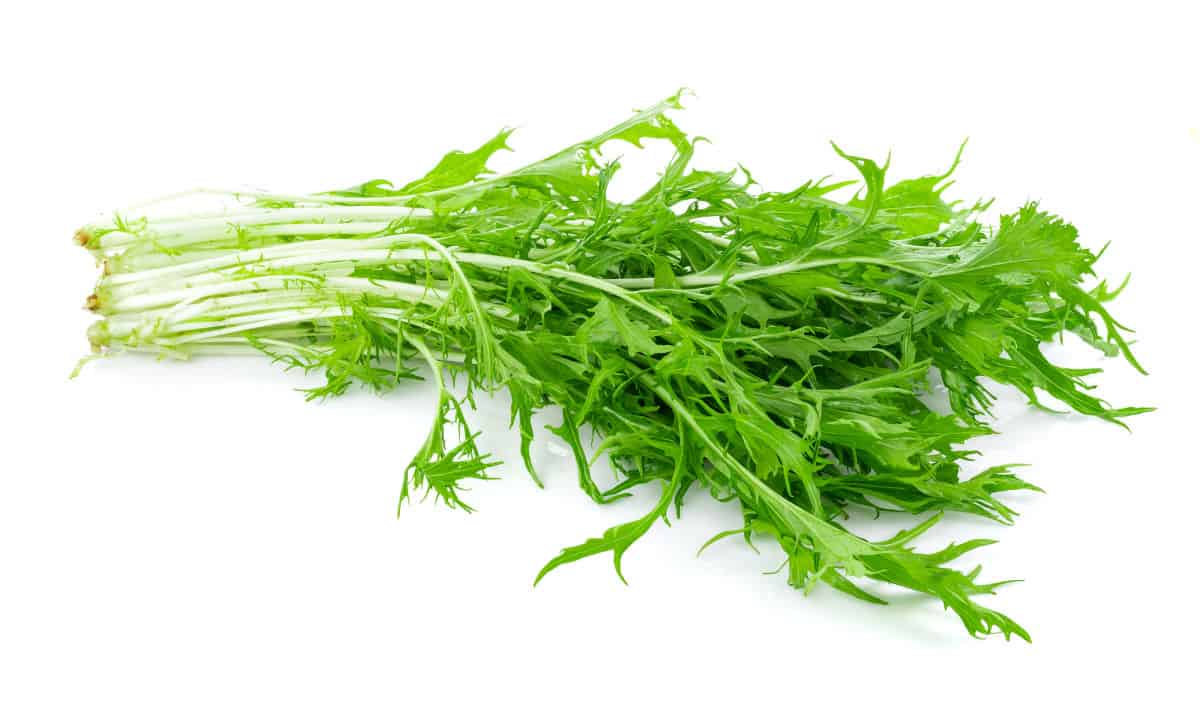 Kyona
Leaves. Kyona (also called mizuna or Japanese mustard greens) are a leafy green vegetable in the family Brassicaceae. Originally cultivated in Kyoto, they are now grown throughout Japan.
The greens are a great source of vitamin C, as well as iron and calcium. They are in season from October to March.
It grows as a large rosette with feathery leaves. Kyona have a peppery, cabbage flavor. Use them raw in salads or cooked in stir-fries. Try it in Kyona Salad.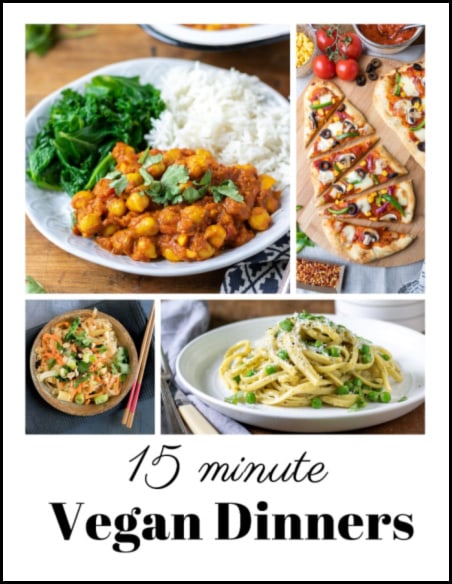 Sign up for our free newsletter and never miss a recipe!
Plus, you'll get a free eBook: 15 Minute Vegan Dinners!
That's it! I hope you've found this list of 11 'Vegetables starting with K' useful. If any are missing, let us know in the comments and we'll add them.
Be sure to check out:
What Are Leeks
What are Parsnips
All About Broad Beans
Cruciferous Vegetables
All about Legumes
15 Best Lentil Recipes
18 Best Bean Recipes

A - Vegetables That Start With A
B - Vegetables That Start With B
C - Vegetables That Start With C
D - Vegetables That Start With D
E - Vegetables That Start With E
F - Vegetables That Start With F
G - Vegetables That Start With G
H - Vegetables That Start With H
I - Vegetables That Start With I
J - Vegetables That Start With J
How Many Ounces in a Gallon
How Many Ounces in a Quart
Find out How Many Cups in a Pint, Quart, or Gallon