If you're looking for a list of vegetables that start with H, we've got it right here for you, from Hass Avocado to Horseradish! Here are not only the 13 veggies beginning with H, but also lots of information, classifications, recipes, pictures, and more.
If you're looking for a list of vegetables that start with H, then we've got them right here for you, all 13 of them!
You might be wondering about them for a school project, quiz, or if you're just curious. Well, here ya go!
We've gathered all the veggies starting with the letter H and listed them right here for you.
But that's not all! We've also given you information, plus links to recipes so you can try these vegetables yourself at home.
If you know of any other H vegetables, then let us know in the comments and we can add them to this epic list.
Jump to:
Vegetable Classifications
A few notes before we launch into the list of vegetables that start with H.
There are some vegetables that we think of as fruits and some fruits that we think of as vegetables.
There are 3 classifications of "Vegetable": culinary, botanical, and legal.
Culinary Vegetables: These are edible plants and plant parts that are considered veggies for cooking purposes. They are usually savory or are put into savory dishes. This includes pumpkins, eggplant, tomatoes and bell peppers, which are, botanically speaking, fruits. This list of vegetable names will focus on culinary veggies.
Botanical Vegetables: Botany is the study of plants. Botanically, a fruit is seed-bearing and develops from the ovary of a flowering plant, while vegetables are all other parts of the plant, such as roots, stems and leaves.
Legal Vegetables: Some edible plants are legally classified as vegetables for tariff, tax, and regulatory purposes.
Please note that this vegetables that start with H list was made with culinary vegetables listed.
List of vegetables beginning with H
Here is the list of 13 veggies starting with the letter H!
Hass Avocado
Habanero
Haricot Beans
Hamburg Parlsey
Hearts of Palm
Heirloom Tomatoes
Hijiki
Hispi Cabbage
Hokkaido Squash
Hongo
Horseradish
Horse Gram
Hot Pepper
More information on the vegetables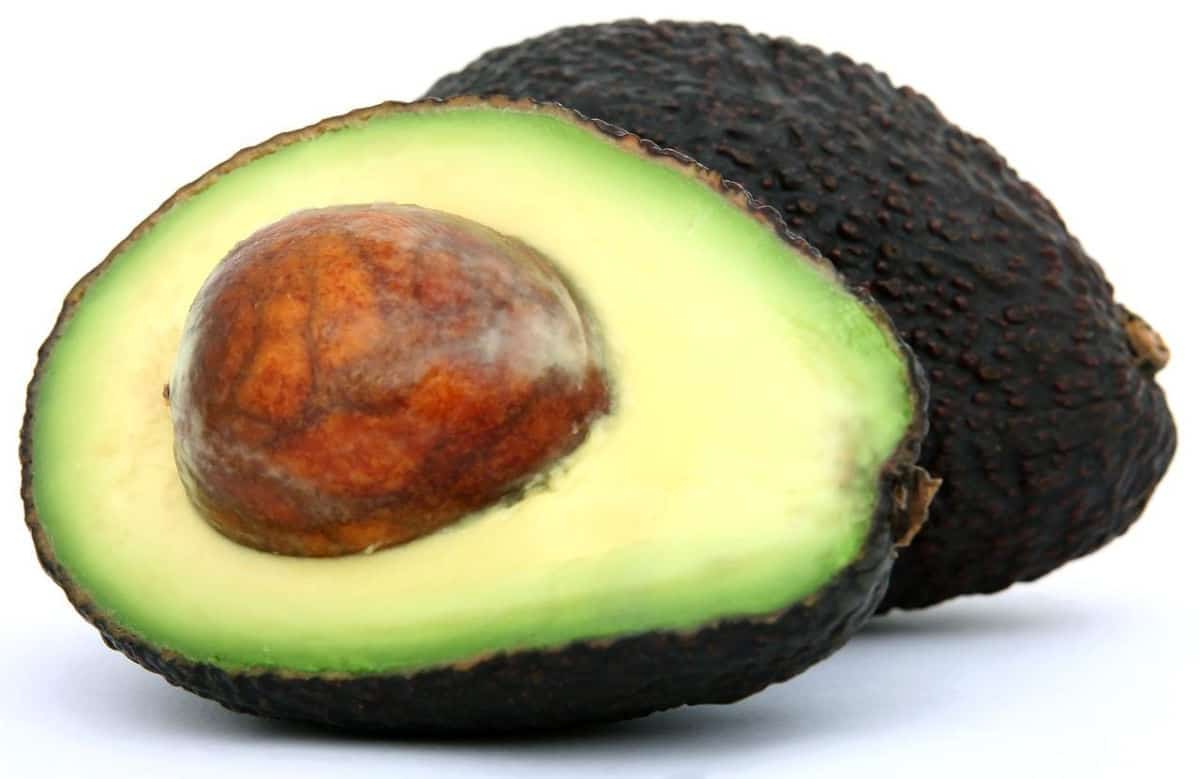 Hass Avocado
Fruits. Although avocado is botanically a fruit or berry, since it is often used in savory dishes, in culinary terms it can be considered a vegetable. So, I've included it in this list! Hass Avocadoes have thick, leathery, inedible skin, a large stone, and creamy green flesh. Try using it in Sinh Tố Bơ - Vietnamese Avocado Shake or Beetroot Hummus on Toast with an Avocado Rose.
Habanero Peppers
Fruits. Habanero Peppers are 100 times hotter than jalapeno peppers.
These spicy peppers are small and orange or red. Even though they are small, they definitely pack a punch!
Use Habanero Peppers raw in salsa, and salads and to add heat to dishes, or cook them into chilis and other dishes. Try them in Habanero Salsa.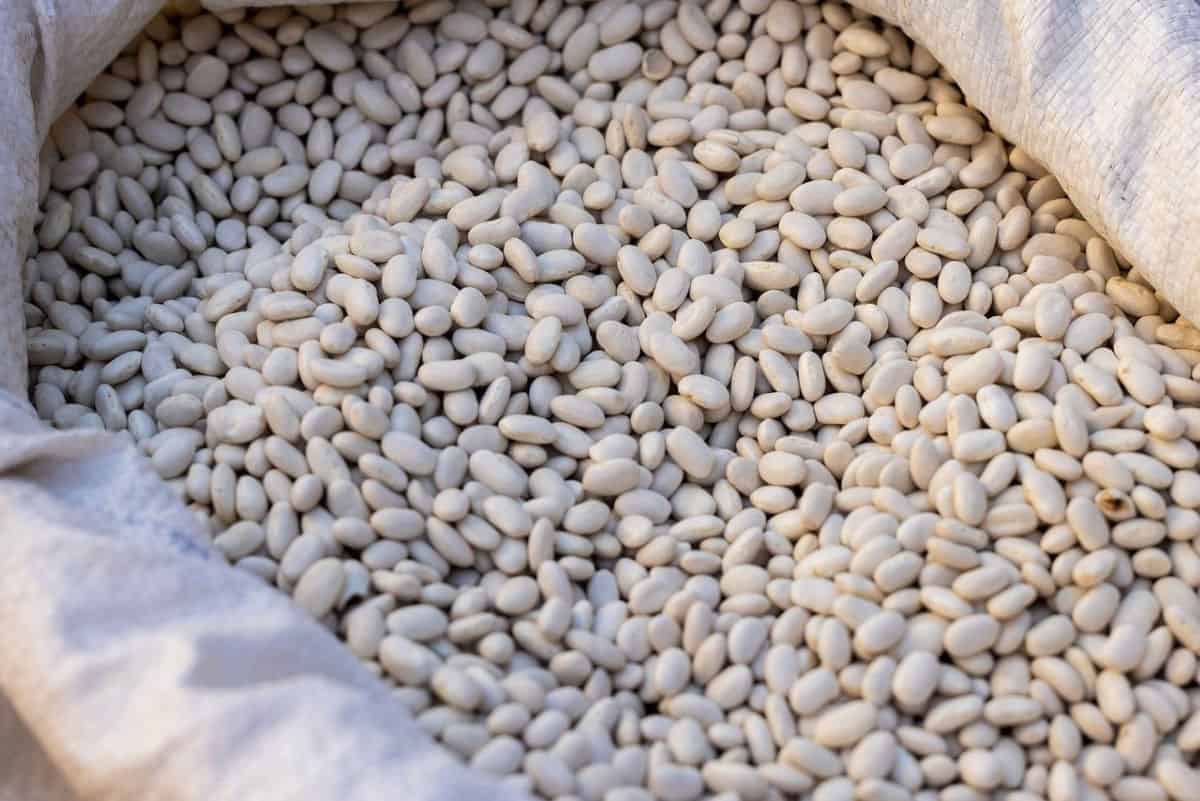 Haricot Beans
Seeds & pods. Haricot Beans (also called navy beans, Boston beans, or pea beans) are a variety that is native to the Americas. The small, white, and slightly flat beans are popularly used in baked beans.
They are similar to cannellini beans, but not the same.
Fun fact: They're called Navy Beans in the US because they have been commonly served by the US Navy since the 1800s.
Hamburg Parsley
Leaves and Roots. Hamburg Parsley is an edible plant with green herbs growing above ground, above a long edible root that looks similar to parsnips.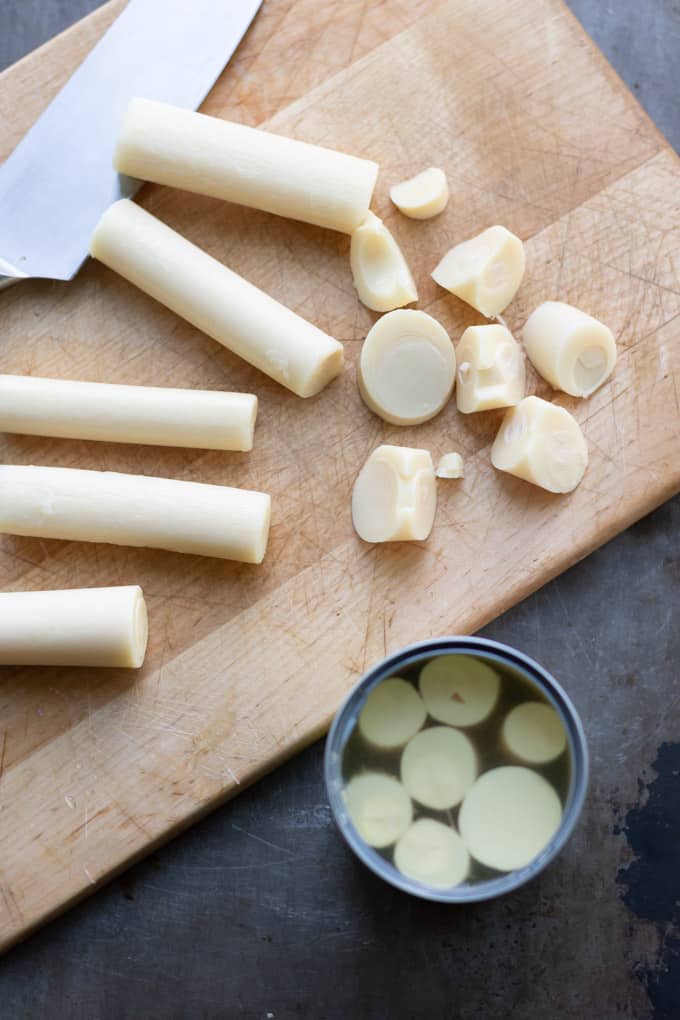 Heart of Palm
Stems. Heart of palm is a stem vegetable from the centre of some palm trees. They have a very subtle flavour, like mild artichoke hearts, and a dense texture. They're often found jarred or canned and are popular in vegan cookery as they mimic the texture of some seafood. Try them chopped into salads or in vegan lobster rolls.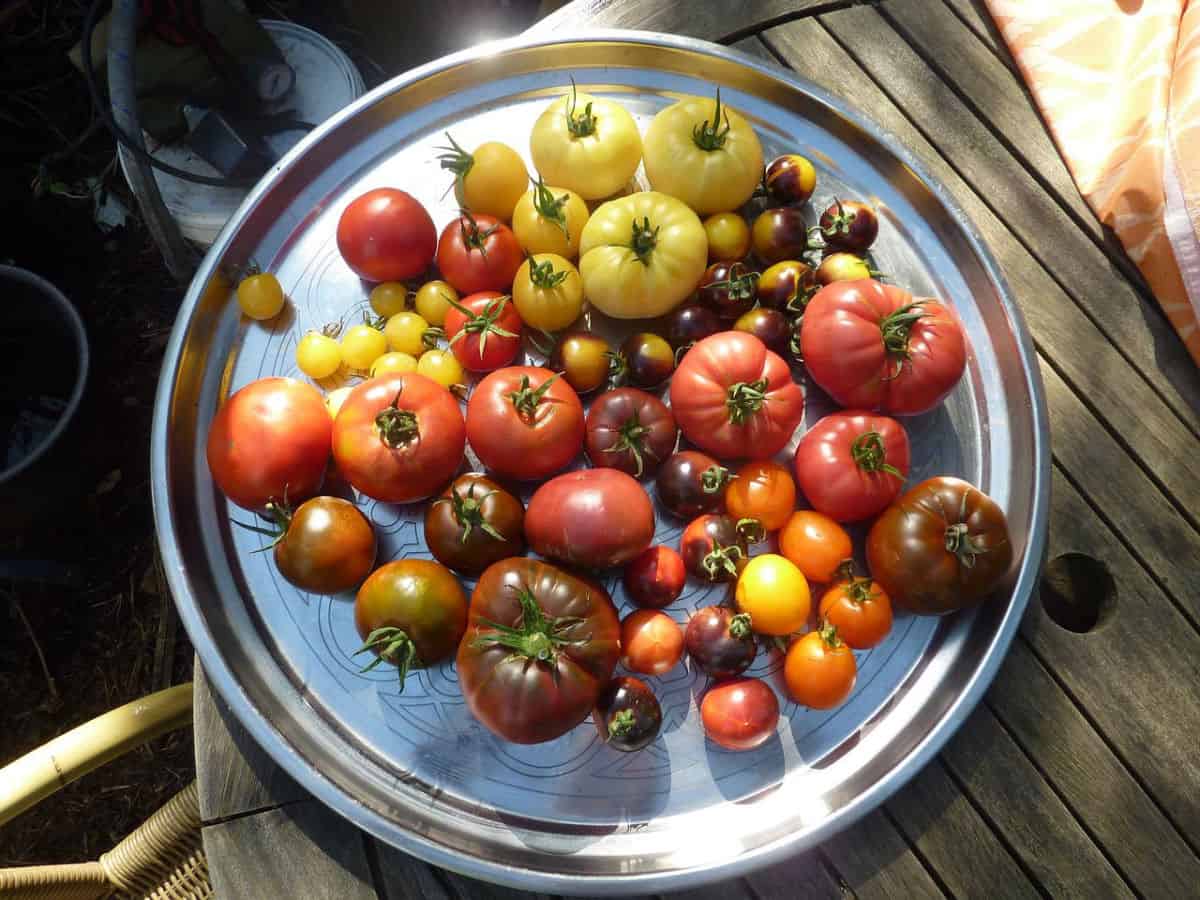 Heirloom Tomatoes
Fruits. Heirloom Tomatoes are a savory fruit that is often mistaken to be vegetables. Botanically they're a fruit, but in culinary terms, they're a vegetable (see above for clarification between classifications). An heirloom tomato is a non-hybrid cultivar of tomato. There are many varieties, shapes, sizes, and colors, from red and striped to yellow or green. They can be enjoyed raw or cooked, in many dishes from salads and drinks to curries and condiments. Try them in Tomato Soup or Homemade Ketchup.
Hijiki
Leaves. Hijiki, also called hiziki, is a green/brown sea vegetable that grows wild on rocky coastlines of East Asia and is harvested at low tides in the springtime. For centuries, it has been a part of the Japanese diet. Hijiki is iron-rich, with fiber, calcium, and magnesium, however, some countries advise against eating it due to its potentially toxic inorganic arsenic.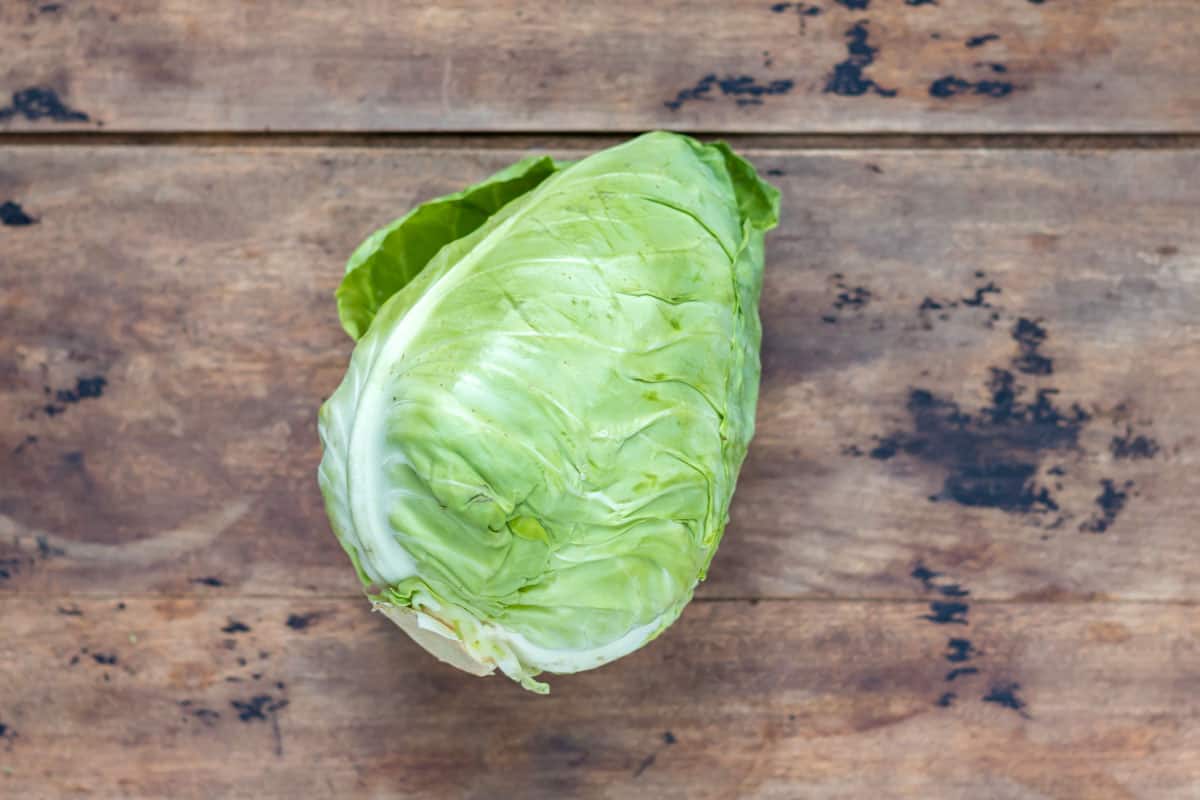 Hispi Cabbage
Leaves. Hispi cabbage (also called pointed cabbage or sweetheart cabbage) are leafy green brassicas with pale green leaves and one end that tapers slightly to a point.
They have a mild flavor and soft texture. Hispi cabbage can be eaten raw or cooked. They can be cut into wedges and grilled. Hispi can also be eaten in salads or boiled, steamed, sauteed, or added to soups. Try it in Cabbage Soup or Charred Hispi Cabbage with Hazelnut Romesco.
Hokkaido Squash
Fruits. Hokkaido squash, also known as onion squash or red kuri squash), is a winter squash (in season from October to December) that is often used in dishes like soup or ravioli.
It has reddish-orange skin and creamy, orange flesh. This squash has a sweet flavor, almost like pumpkin but is a bit milder. It can be found at most grocery stores and is often located near the other winter squashes like butternut and acorn. Try it in Red Kuri Squash Salad.
Hongo
Fungus. Hongos mean fungus in Spanish and refer to mushrooms, often in Mexican dishes. Hongos can be any type of wild or cultivated mushroom. Try them in Vegan Fajitas with Mushrooms or Tacos de Hongo.
Horse Gram
Seeds. Horse Gram (also called kulthi bean, hurali, or Madras gram) is a small pulse/legume that is often grown as a crop in India. It is used as a food for both human and animal consumption, and gets the name horse gram because it is often used in horse feed. Horsegram, which is high in protein, is small and oval-shaped, and can be black, brown, or red.
Try it in Horse Gram Dal.
Horseradish
Roots. Horseradish is a white root in the same family as wasabi and mustard. Its hot flavor means it is usually used as a spice or condiment. It can usually be found prepared in horseradish sauce, with grated horseradish root mixed with vinegar. Try making your own horseradish cream sauce.
Hot Peppers
Fruits. Hot Peppers come in many varieties, with different shapes, sizes and heat. They are varieties of the fruit/berry of plants from the genus Capsicum, members of the nightshade family Solanaceae. Hot peppers are cultivated for their heat and pungency. Many cuisines use them to add heat to dishes.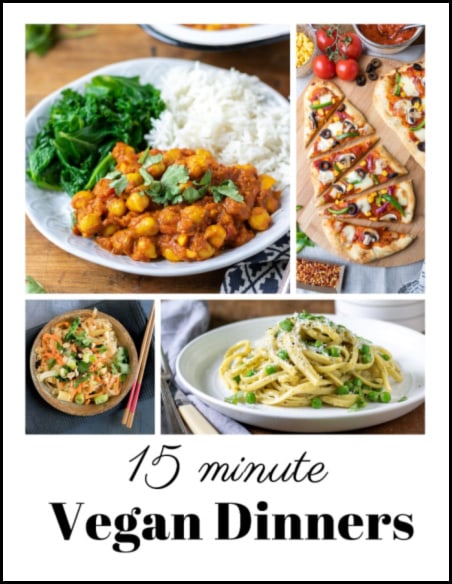 Sign up for our free newsletter and never miss a recipe!
Plus, you'll get a free eBook: 15 Minute Vegan Dinners!
That's it! I hope you've found this list of 13 'Vegetables starting with H' useful. If any are missing, let us know in the comments and we'll add them.
Be sure to check out:
What Are Leeks
All About Broad Beans
Cruciferous Vegetables
A - Vegetables That Start With A
B - Vegetables That Start With B
C - Vegetables That Start With C
D - Vegetables That Start With D
E - Vegetables That Start With E
F - Vegetables That Start With F
G - Vegetables That Start With G
I - Vegetables That Start With I
J - Vegetables That Start With J
K - Vegetables That Start With K
L - Vegetables That Start With L
M - Vegetables That Start With M
N - Vegetables That Start With N
O - Vegetables That Start With O
P - Vegetables That Start With P
R - Vegetables That Start With R
S - Vegetables That Start With S
T - Vegetables That Start With T
How Many Ounces in a Gallon
How Many Ounces in a Quart
Find out How Many Ounces In A Pound (oz to lbs)
Find out How Many Cups in a Pint, Quart, or Gallon