It's not always easy to think of a full list of vegetables that start with F, so we've done it for you, from Fava Beans to Frisee! Here are 9 veggies that start with F, plus information, classification, recipes, photos, tips, and more.
If you're looking for a list of vegetables that start with F, then we've got them right here for you, all 9 of them!
You might be wondering about them for a school project, quiz, or if you're just curious. Well, here ya go!
We've gathered all the veggies starting with the letter F and listed them right here for you.
But that's not all! We've also given you information, plus links to recipes so you can try these vegetables yourself at home.
If you know of any other F vegetables, then let us know in the comments and we can add them to this epic list.
Jump to:
Vegetable Classifications
A few notes before we launch into the list of vegetables that start with F
There are some vegetables that we think of as fruits and some fruits that we think of as vegetables.
There are 3 classifications of "Vegetable": culinary, botanical, and legal.
Culinary Vegetables: These are edible plants and plant parts that are considered veggies for cooking purposes. They are usually savory or are put into savory dishes. This includes pumpkins, eggplant, tomatoes and bell peppers, which are, botanically speaking, fruits. This list of 'E' vegetable names will focus on culinary veggies.
Botanical Vegetables: Botany is the study of plants. Botanically, a fruit is seed-bearing and develops from the ovary of a flowering plant, while vegetables are all other parts of the plant, such as roots, stems and leaves.
Legal Vegetables: Some edible plants are legally classified as vegetables for tariff, tax, and regulatory purposes.
Please note that this vegetables that start with F list was made with culinary vegetables listed.
List of vegetables beginning with F
Here is the list of 9 veggies starting with the letter F!
Fava Beans
Fennel
Fenugreek
Fiddlehead Ferns
Fingerlime
Flat Beans
French Beans
French Sorrel
Frisee
More information on the vegetables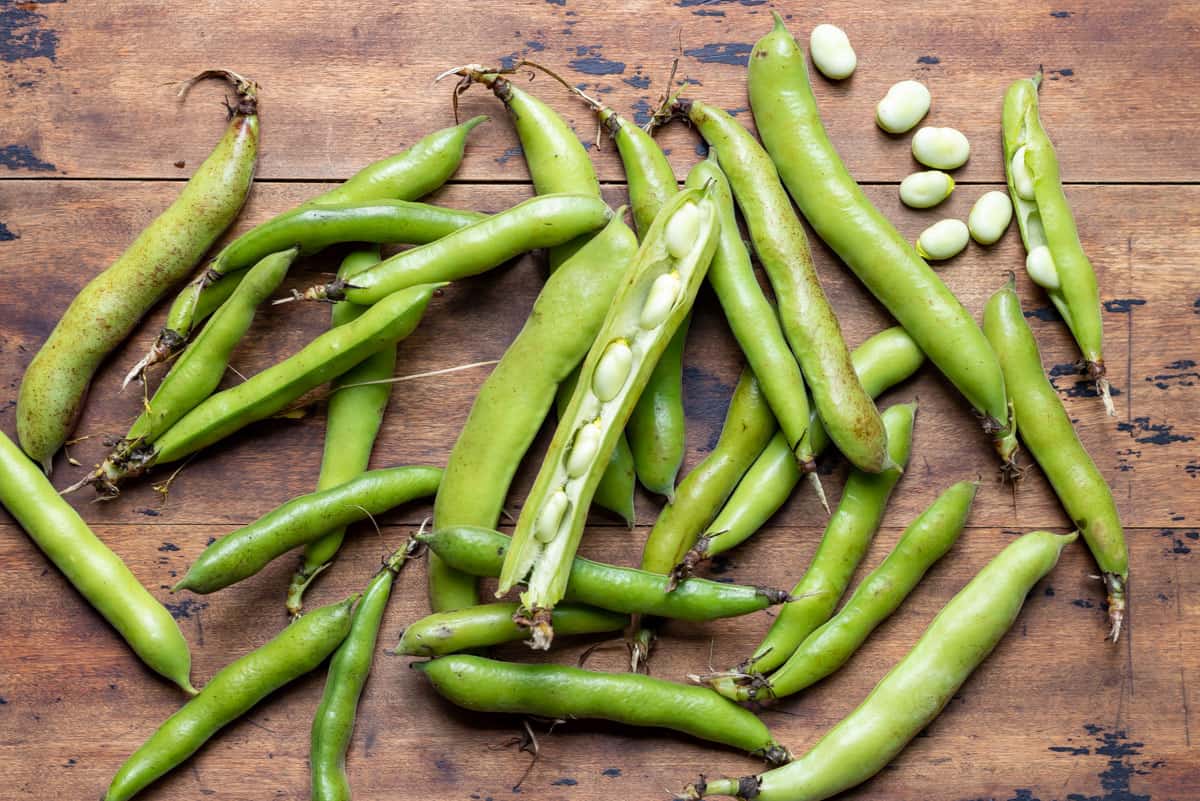 Fava Beans
Seeds & pods, fruits. Fava beans (also known as broad beans) are a legume from the pea and bean family. The large, green beans grow inside pods. In order to use fava beans, you need to shuck them from their pods, then peel the grey skin off each bean. Small immature pods can be eaten whole.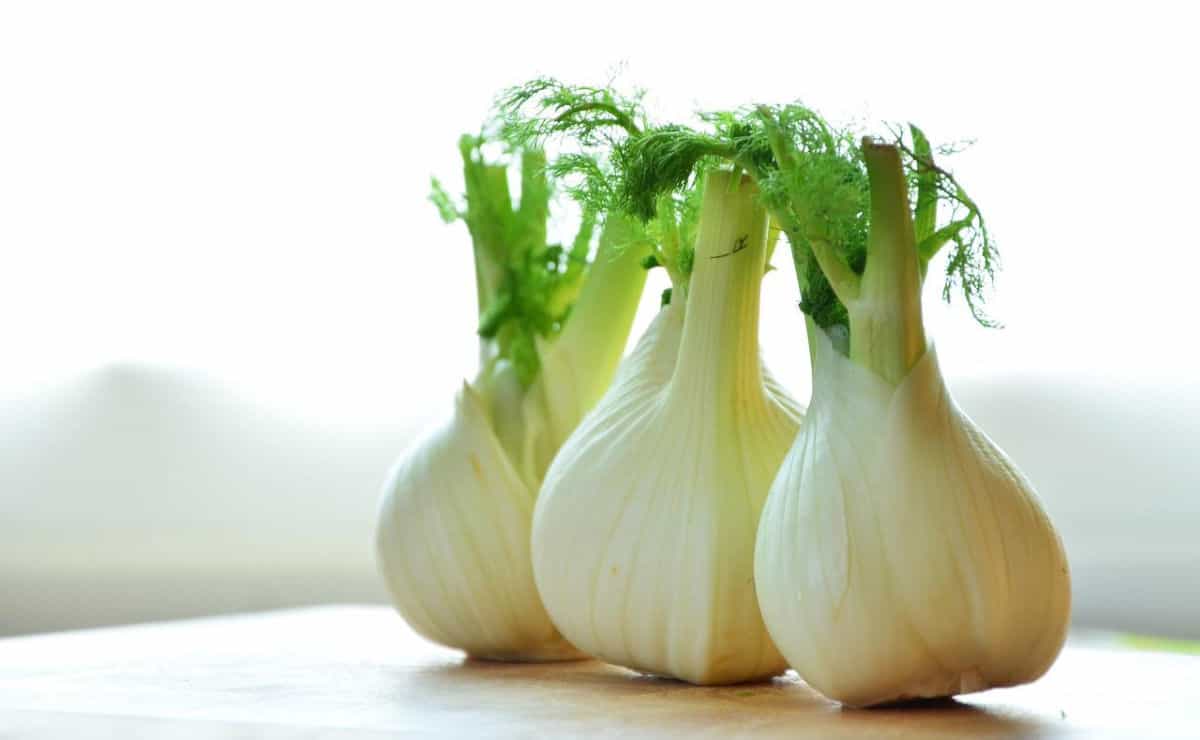 Fennel
Bulbs. Fennel grows as a bulb with small stems and thin leaves. It has a slight licorice/aniseed flavor. Popular in Italian cuisine, you can use fennel raw in salads, or cooked in soups, stews, casserole and more. Cooking fennel mellows its flavor.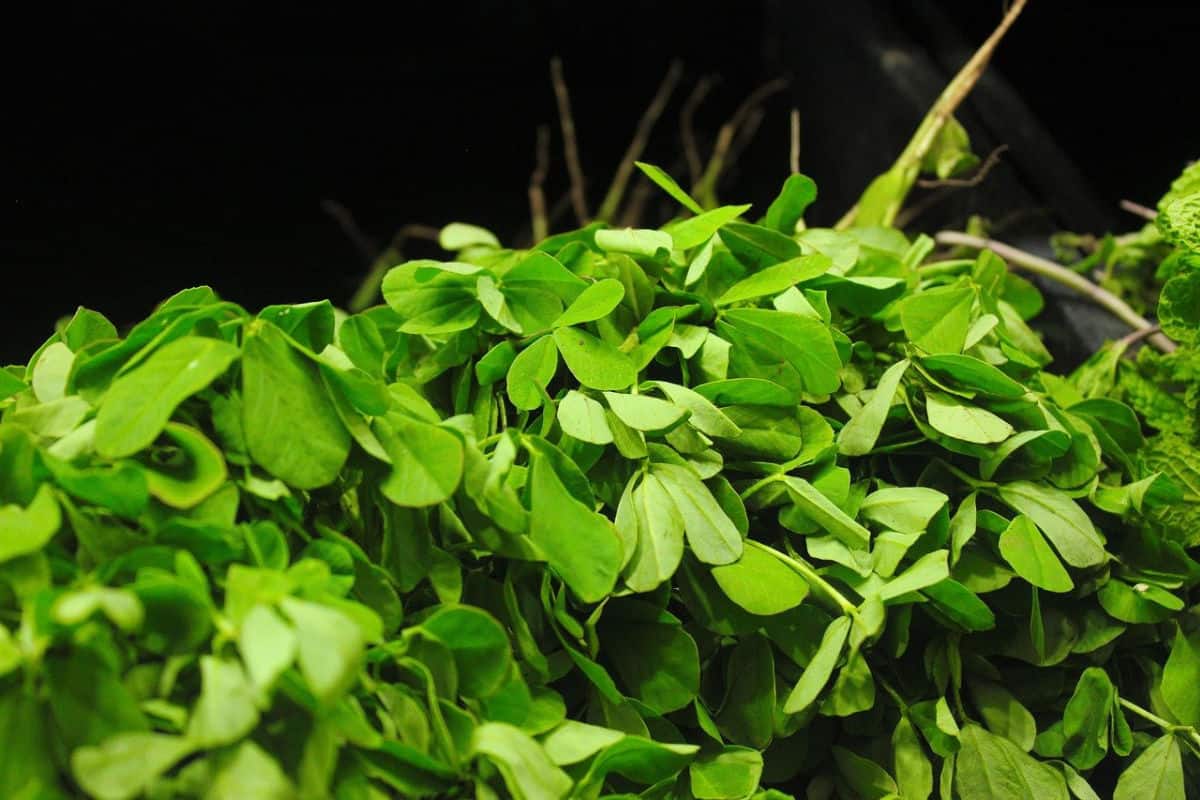 Fenugreek
Leaves. Fenugreek (also known as methi) is a leafy herb or vegetable that is popular in Indian cookery. The plant's seeds are often used as a spice, while the leaves can be used as a herb for extra flavor, or as a culinary vegetable in a dish.
Find out how to use Fenugreek.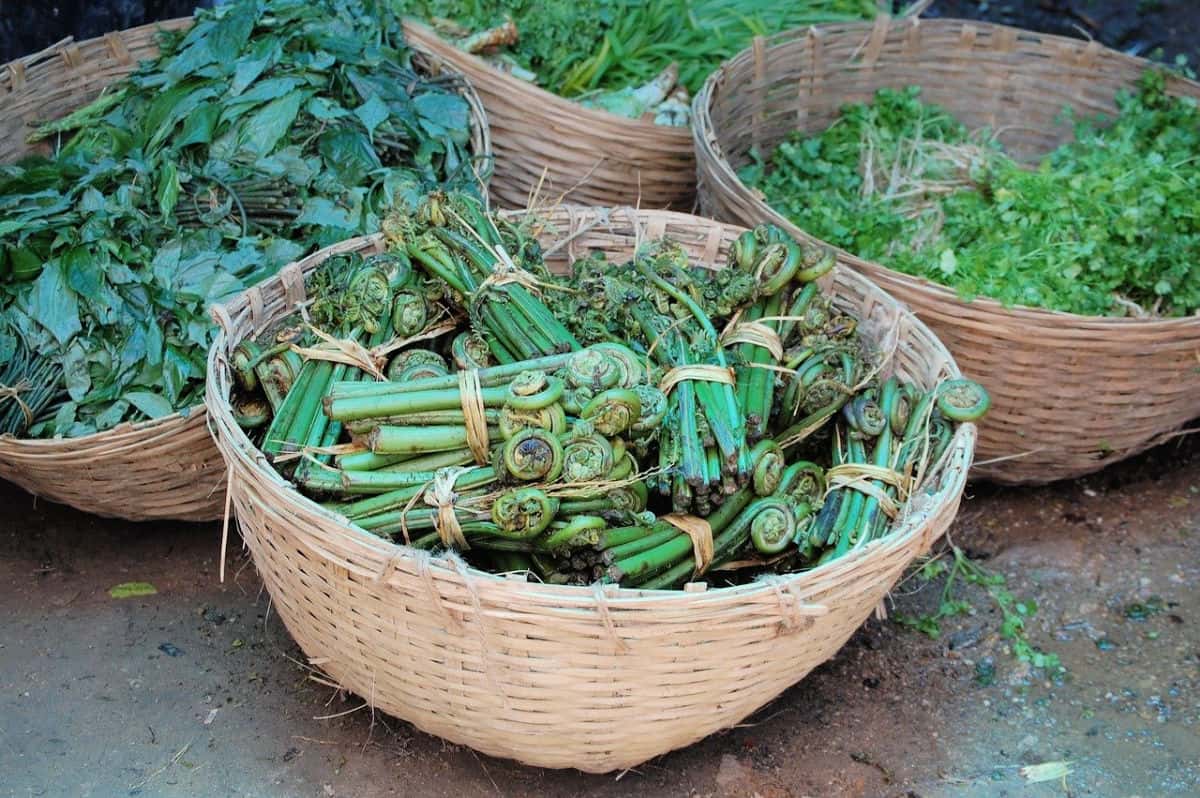 Fiddlehead Fern
Stems. Fiddlehead ferns are the edible young, coiled heads of ostrich ferns. They're either found by foraging (catch them before they unfurl) or in farmer's markets. Try them steamed or sauteéd. Fiddleheads must be cooked. Ensure you know what you're looking for if foraging, and how to do it safely.
Fingerlime
Fruits. Fingerlimes are an Australian citrus fruit. They have. an elongated shape, 2-3" long, with a green/reddish/brown exterior. But inside is where the magic is. They're full of 'caviar', opaque pearls of lime flavor. They can be used in pickles, marmalade and added to dishes, particularly seafood, for a burst of lime.
Flat Beans
Seeds and Pods. Flat Beans (aka Runner Beans or Italian Flat Beans) (Phaseolus coccineus) are a legume that grows as a large flat, long green pod.
The pods are edible, though as they mature they get tougher and stringier, though it is mainly just the British who eat the pods, and most other countries just eat the seeds. The seeds are eaten fresh or dried.
French Beans
Seeds & Pods, fruits. French beans are also known as green beans, string beans, snap beans, and haricot vert. Green beans are usually roasted, steamed, boiled, or sauteed in their edible pods. Try green beans almondine.
French Sorrel
Leaves. French sorrel is used as an herb or leafy vegetable. Rumex scutatus is a plant in the buckwheat family and it is known as French sorrel, shield-leaf or buckler sorrel. Use it as a garnish or in salads for its subtle lemony flavor. Try it in sorrel soup.
Frisee
Leaves. Frisee is a variety of chicory that is also known as curly endive. The leaves are narrow with jagged edges and it has a slightly bitter taste. Use it raw in salads. It would be a great addition to this green salad or topped on a roasted romanesco salad.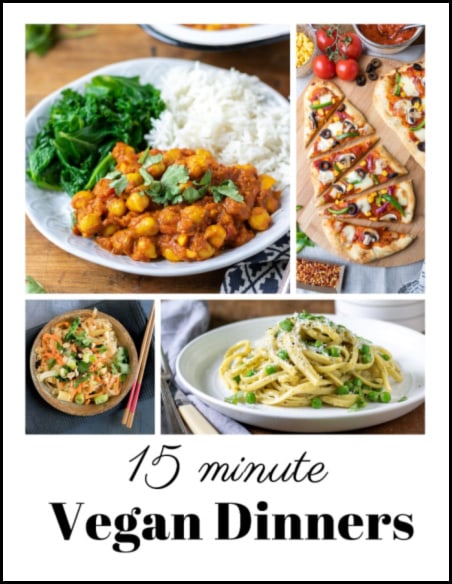 Sign up for our free newsletter and never miss a recipe!
Plus, you'll get a free eBook: 15 Minute Vegan Dinners!
That's it! I hope you've found this list of 9 'Vegetables starting with F' useful. If any are missing, let us know in the comments and we'll add them.
Be sure to check out:
What Are Leeks
All About Broad Beans
Cruciferous Vegetables
A - Vegetables That Start With A
B - Vegetables That Start With B
C - Vegetables That Start With C
D - Vegetables That Start With D
E - Vegetables That Start With E
How Many Ounces in a Gallon
How Many Ounces in a Quart
Find out How Many Cups in a Pint, Quart, or Gallon