If you're looking for a list of vegetables that start with G, we've got it right here for you, from Galangal to Guar! Here are not only the 14 veggies that start with G, but also lots of information, classifications, recipes, pictures, and more.
If you're looking for a list of vegetables that start with G, then we've got them right here for you, all 14 of them!
You might be wondering about them for a school project, quiz, or if you're just curious. Well, here ya go!
We've gathered all the veggies starting with the letter G and listed them right here for you.
But that's not all! We've also given you information, plus links to recipes so you can try these vegetables yourself at home.
If you know of any other G vegetables, then let us know in the comments and we can add them to this epic list.
Jump to:
Vegetable Classifications
A few notes before we launch into the list of vegetables that start with F
There are some vegetables that we think of as fruits and some fruits that we think of as vegetables.
There are 3 classifications of "Vegetable": culinary, botanical, and legal.
Culinary Vegetables: These are edible plants and plant parts that are considered veggies for cooking purposes. They are usually savory or are put into savory dishes. This includes pumpkins, eggplant, tomatoes and bell peppers, which are, botanically speaking, fruits. This list of vegetable names will focus on culinary veggies.
Botanical Vegetables: Botany is the study of plants. Botanically, a fruit is seed-bearing and develops from the ovary of a flowering plant, while vegetables are all other parts of the plant, such as roots, stems and leaves.
Legal Vegetables: Some edible plants are legally classified as vegetables for tariff, tax, and regulatory purposes.
Please note that this vegetables that start with G list was made with culinary vegetables listed.
List of vegetables beginning with G
Here is the list of 14 veggies starting with the letter G!
Galangal
Garbanzo Beans
Garden Rocket
Garlic
Garlic Chives
Gem Squash
Gherkins
Ginger
Gongura
Green Amaranth
Grape Leaves
Green Beans
Green Onions
Guar
More information on the vegetables
Galangal
Roots. Galangal is a root vegetable that's also known as Thai ginger and is popular in Southeast Asian cooking. It looks very similar to ginger but has a citrusy, woody flavor. It can't be grated and needs to be peeled and sliced. Try it in Thai galangal soup.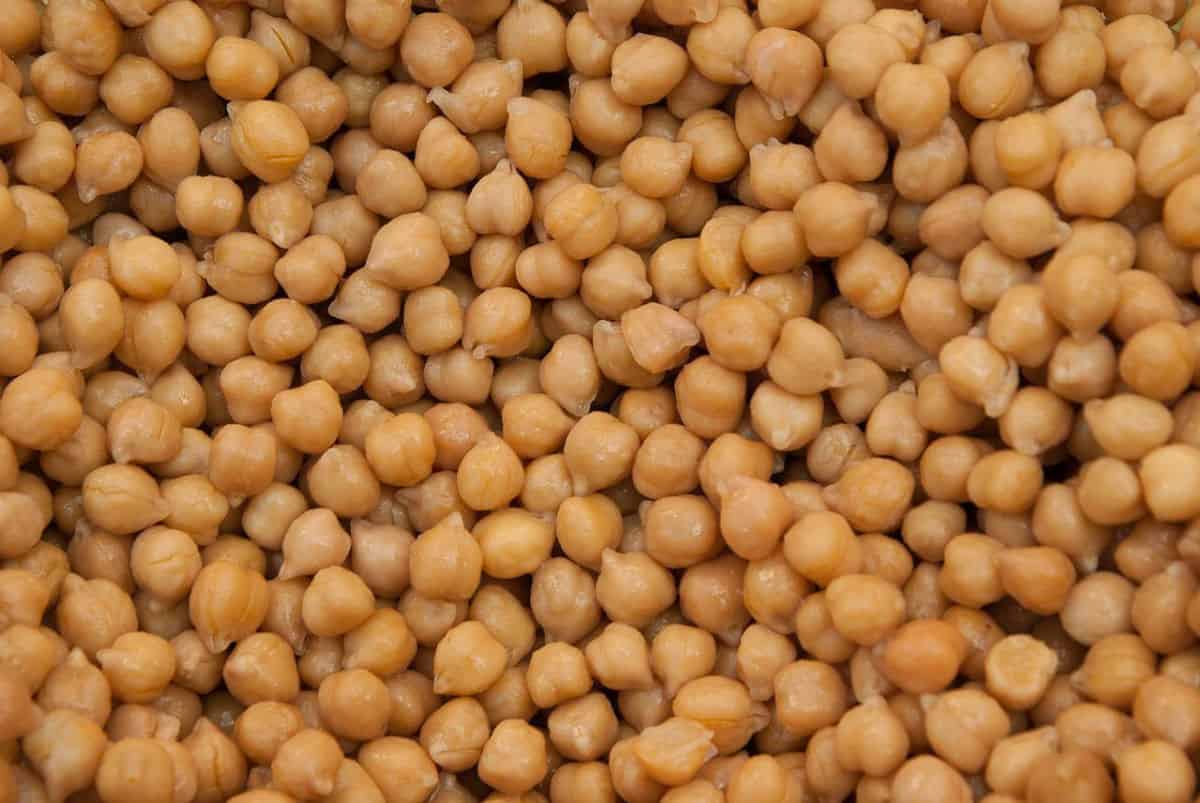 Garbanzo Beans
Seeds & pods. Garbanzo beans (also called chickpeas or gram) are a type of legume from the family Fabaceae, subfamily Faboideae. They are popular in Middle Eastern, Mediterranean, and Indian cuisines. They are often used cooked whole in dishes, mashed (like in falafel or hummus), or added to soups and stews for extra texture and protein. Try them in Easy Chickpea Curry, Chana Masala, Moroccan Chickpea Soup, or Coronation Chickpea Sandwich.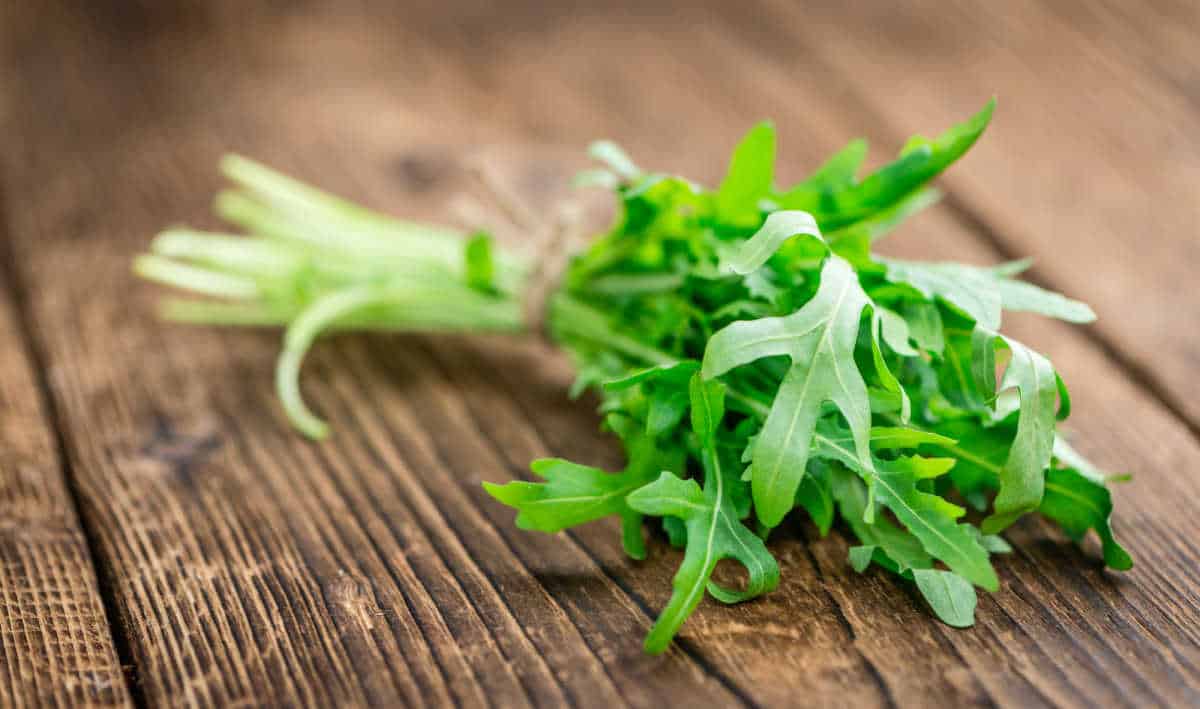 Garden Rocket
Leaves. Also known as Arugula or Rocca, garden rocket is a peppery tasting leafy vegetable that is part of the Brassicaceae or mustard family. It is popular in salads and on pizza as it has a fresh peppery flavor. Try it in this rocca salad.
Garlic
Bulbs. Garlic is a bulb vegetable from the allium (onion) family. Its strong flavor lends itself to being used as a spice to add flavor to dishes. Bulbs of garlic have approx 10-15 cloves, encased in a thin, papery casing. Find out more at Is Garlic a Vegetable? Garlic and Cheese Vol au Vents, Sopa de Ajo (Spanish Garlic Soup).
Garlic Chives
Leaves. Although similar to chives (which have purple flowers and an onion-like taste), garlic chives have white flowers, flatter leaves and a mild garlic taste. Use them as a garnish to add flavor to many dishes, from casseroles and stews, to soups and salads.
Gem Squash
Fruits. Gem Squash are small, dark green-skinned squashes about the size of a softball. They have a delicate sweet taste and can be served roasted or stuffed. Try them in Blue Cheese Baked Gem Squash.
Gherkins
Fruits. Gherkins are pickled cucumbers (also known as pickles or dill pickles). The name gherkin is common in the United Kingdom. Gherkins are made with young cucumbers, which are fruit that grows on a creeping vine. They're green, with an elongated shape, pale flesh and the watery insides have soft edible white seeds. Try them in Dill Pickle Pasta Salad.
Ginger
Roots. Ginger is a root with a sweet/peppery flavor. It is used as. a spice and to add flavor to dishes. It is peeled and can be grated or sliced. The more surface area, the stronger it will be - so sliced is less potent in a dish than grated or minced. The easiest way to peel the knobbly root is to scrape the peel off with a teaspoon. Try it in this lime ginger dressing for salad.
Gongura
Leaves. Gongura (also known as Red Sorrel, Ambada, Pitwaa, or Pulicha Keerai) are medium-sized broad, flat, green leaves with a sour, tart taste. Popular in India, they are often served pickled, steamed, or ground into a paste to make chutney. It is one of the main ingredients in authentic Andhra cuisine.
Grape Leaves
Leaves. Grape leaves are the large, flat leaves of the grapevine plant. They're used in many cuisines, such as the Mediterranean and the Middle East. They are often an edible wrap, rolled around various fillings. Try them in dolmas (stuffed grape leaves).
Green Amaranth
Leaves. Often found in Chinese markets, these leafy greens have pretty purple streaks in them. Young amaranth leaves can be eaten raw in salads, or chop and add to stir-fries or soups. Try sauteeing with onion, garlic and a dash of cumin as a tasty side dish.
Green beans
Seeds & Pods, fruits. Green beans are also known as French beans, string beans, snap beans and haricot vert. Green beans are usually roasted, steamed, boiled or sauteed in their edible pods. Try green beans almondine.
Green Onions
Stems. These Green Onions (also known as scallions or spring onions) are the young harvested stems from regular onions that have not yet developed a large bulb. They have a milder flavor and can be enjoyed raw or cooked. Try them in mashed potatoes for the classic Northern Irish side dish, Champ.
Guar
Seeds & pods, leaves. Guar (also known as cluster beans) is a legume and is also the source of guar gum (a thickening agent made from dried beans that are powdered). The long, thin green beans look similar to green beans, but are more bitter, though they mellow once cooked. Guar leaves can be eaten like spinach. Try them in this Indian cluster beans side dish.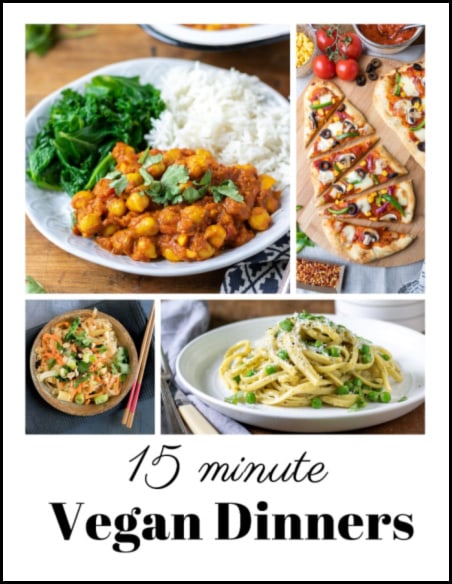 Sign up for our free newsletter and never miss a recipe!
Plus, you'll get a free eBook: 15 Minute Vegan Dinners!
That's it! I hope you've found this list of 14 'Vegetables starting with G' useful. If any are missing, let us know in the comments and we'll add them.
Be sure to check out:
What Are Leeks
All About Broad Beans
Cruciferous Vegetables
A - Vegetables That Start With A
B - Vegetables That Start With B
C - Vegetables That Start With C
D - Vegetables That Start With D
E - Vegetables That Start With E
F - Vegetables That Start With F
How Many Ounces in a Gallon
How Many Ounces in a Quart
Find out How Many Cups in a Pint, Quart, or Gallon