Here are the vegetables that start with V, from Velvet Bean to Vivaldi Potatoes. Here are not only the 4 veggies beginning with the letter V in this list, but we'll also give you info, classifications, recipes, pictures, and more.
You're here because you're wondering which vegetables start with the letter V! Well, here they all are listed for you.
But that's not all! We've also given you plenty of information, plus links to recipes so you can try these vegetables yourself at home.
Our selection of veggies beginning with the letter V has all the ones we know. If you know of any more, let us know in the comments!
Jump to:
Vegetable Classifications
A few notes before we launch into the list of vegetables that start with the letter V.
There are some vegetables that we think of as fruits and some fruits that we think of as vegetables.
There are 3 classifications of "Vegetable": culinary, botanical, and legal.
Culinary Vegetables: These are edible plants and plant parts that are considered veggies for cooking purposes. They are usually savory or are put into savory dishes. This includes pumpkins, eggplant, tomatoes and bell peppers, which are, botanically speaking, fruits. This list of vegetable names will focus on culinary veggies.
Botanical Vegetables: Botany is the study of plants. Botanically, a fruit is seed-bearing and develops from the ovary of a flowering plant, while vegetables are all other parts of the plant, such as roots, stems and leaves.
Legal Vegetables: Some edible plants are legally classified as vegetables for tariff, tax, and regulatory purposes.
NOTE: This vegetables that start with the letter V list was made with culinary vegetables listed.
List of vegetables beginning with V
Here is the list of 4 veggies starting with the letter V!
Vanilla
Velvet Bean
Vidalia Onion
Vivaldi Potatoes
More information on the vegetables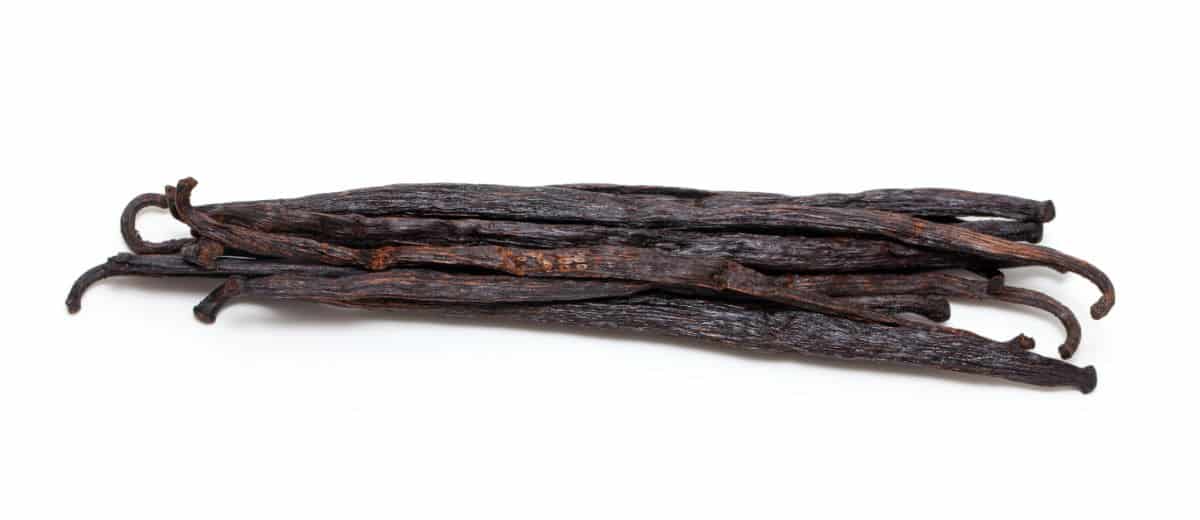 Vanilla
Seeds and pods. Vanilla is a flavoring derived from the seeds of an orchid. The vanilla orchid is a climbing vine that can grow up to 30 feet in length. The vanilla bean is actually the fruit of the orchid, and it takes about 3-5 years for the plant to mature enough to produce fruit. Vanilla is used in a wide variety of food products, including ice cream, candy, and baked goods. Try it in Peach Muffins with Vanilla Glaze, The Best Vegan Vanilla Cake, or Vanilla Pineapple Compote.
Velvet Bean
Seeds and pods. Velvet beans are a type of legume or bean that grows in tropical regions. They are often used in soups and stews, and can also be ground into a flour or used to make tempeh. Velvet beans contain high levels of protein, making them a good choice for vegetarians and vegans. Try them in Slow Cooker Velvet Beans.
Vidalia Onion
Bulbs. Vidalia Onions are named where they originated, Vidalia in the US state of Georgia. They are prized for their mild, sweet flavor and have a flat shape and pale brown skin. They're available between April and August.
Try Vidalia onions in salads, soups, and stews. Try Whole Roasted Vidalia Onions.
Vivaldi Potatoes
Tubers. Vivaldi potatoes are a type of potato that is grown in the United States. They are used in many different dishes, including mashed potatoes, roasted potatoes, and potato salads. Vivaldi potatoes have a light, fluffy texture that makes them ideal for these types of dishes. They are also relatively low in calories and fat, making them a healthy option for those who are watching their weight.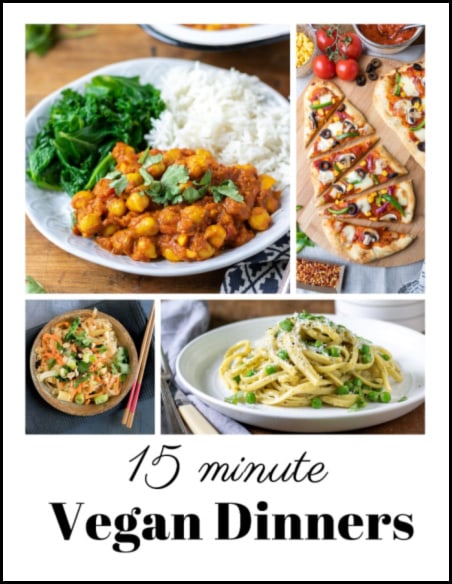 Sign up for our free newsletter and never miss a recipe!
Plus, you'll get a free eBook: 15 Minute Vegan Dinners!
That's it! I hope you've found this list of 'Vegetables starting with V' useful. If any are missing, let us know in the comments and we'll add them.
Be sure to check out:
What Are Leeks
What are Parsnips
All About Broad Beans
Cruciferous Vegetables
All about Legumes
15 Best Lentil Recipes
18 Best Bean Recipes
List of Vegetables

A - Vegetables That Start With A
B - Vegetables That Start With B
C - Vegetables That Start With C
D - Vegetables That Start With D
E - Vegetables That Start With E
F - Vegetables That Start With F
G - Vegetables That Start With G
H - Vegetables That Start With H
I - Vegetables That Start With I
J - Vegetables That Start With J
K - Vegetables That Start With K
L - Vegetables That Start With L
M - Vegetables That Start With M
N - Vegetables That Start With N
O - Vegetables That Start With O
P - Vegetables That Start With P
R - Vegetables That Start With R
S - Vegetables That Start With S
T - Vegetables That Start With T
U - Vegetables That Start With U

How Many Ounces in a Gallon
How Many Ounces in a Quart
Find out How Many Cups in a Pint, Quart, or Gallon
How Many Ounces In A Pound (oz to lbs)